Personally signed by Andrea Mitchell on the special limitation page.
Easton Press, Norwalk, CT. 2005. Andrea Mitchell "Talking Back.... To Presidents, Dictators, and Assorted Scoundrels". Full Genuine Leather. No Jacket as issued. This volume has been personally hand signed by Andrea Mitchell. Signed limited first edition #1,124 of only 1,490 produced. As new without any flaws. This leather bound collector's edition is luxuriously bound in full genuine leather with 22kt gold accents and gilded page edges. First Edition signed by the author. One of only 1490 Copies. This book is significant because it's the author's first book. Signed by U.S. reporter, Andrea Mitchell, on the limitation page. Includes COA, Collector's Notes, and unattached bookplate for your own personalization. A memoir of her years as an NBC correspondent. AN (As New). Brand new, mint, and flawless.
NBC Correspondent Andrea Mitchell has engaged the country's leaders with deeply researched and probing questions for almost three decades. Here she presents a wryly funny memoir of her experiences as a "girl reporter."
From Publishers Weekly:
Millions of TV viewers may feel they already know Mitchell—she has reported on politics for NBC for some 30 years and is married to the Fed's Alan Greenspan—but there's lots to learn about her in this engrossing memoir. Mitchell began as a "copyboy" at radio station KYW in Philadelphia in the 1970s. After covering the major political conventions for them, she was hired by NBC and headed to Washington. Shortly after, she flew to Guyana for her first major story: the 1978 Jonestown massacre. She has covered all the presidents from Carter through George W. Bush, done exclusives with Castro, sat in on high-level negotiations in the Middle East and North Korea, and much more. Mitchell's tales are fascinating, but her evolution as a journalist is even more intriguing. She was a gender pioneer, for example, but her gender rapidly became a nonissue. Yet her original insistence on a clear separation of work and social life seems progressively undercut by her own account. She mentions many dinners with dear friends like the Cheneys, and parties with the Bushes, Rice and Rumsfeld, and then wonders why the media got the Iraq WMD question so wrong. Still, this is a treat for political junkies.
Features
Includes all the classic Easton Press qualities:

* Premium Leather
* Silk Moire Endleaves
* Distinctive Cover Design
* Hubbed Spine, Accented in Real 22KT Gold
* Satin Ribbon Page Marker
* Gilded Page Edges
* Long-lasting, High Quality Acid-neutral Paper
* Smyth-sewn Pages for Strength and Durability
* Beautiful Illustrations
About The Author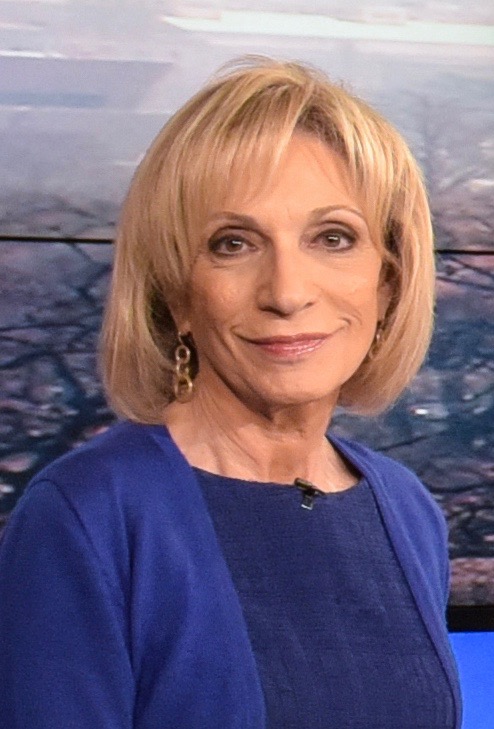 Andrea Mitchell (born October 30, 1946)[2] is an American television journalist, anchor, and commentator for NBC News, based in Washington, D.C. She is the NBC News Chief Foreign Affairs Correspondent, and reported on the 2008 Race for the White House for NBC News broadcasts, including NBC Nightly News with Lester Holt, Today, and MSNBC. She anchors Andrea Mitchell Reports airing from 12:00 noon to 1:00 p.m. ET weekdays on MSNBC, has appeared on and guest hosted Meet the Press, and is often a guest on Hardball with Chris Matthews and The Rachel Maddow Show.
VERY FINE GUARANTEED. This volume is a wonderful bright clean copy free of any markings, writings, or stamps. Sharp corners that are not bumped. Tight and square spine. Unread book without any attached bookplates or indication of any removed.
Book Grading Definitions
Publisher:

Easton Press

Edition:

Signed Limited First Edition

Binding:

Full Genuine Leather

Illustrator:

N/A

Dimensions:

9.25" x 6.25" x 1.25"