Easton Press, Norwalk, CT.
Illustrated by N.C. Wyeth
Full genuine leather
The Yearling is the 1938 novel written by Marjorie Kinnan Rawlings. It was published in March 1938. It was the main selection of the Book of the Month Club in April 1938. It was the number one best seller for twenty-three consecutive weeks in 1938. As well as being the best-selling novel in America in 1938, it was the seventh-best in 1939. It sold over 250,000 copies in 1938. It has been translated into Spanish, Chinese, French, Japanese, German, Italian, Russian and twenty-two other languages. It won the Pulitzer Prize for the Novel in 1939.
Rawlings's editor was Maxwell Perkins, who also worked with F. Scott Fitzgerald, Ernest Hemingway, and other literary luminaries. She had submitted several projects to Perkins for his review, and he rejected them all. He instructed her to write about what she knew from her own life, and the result of her taking his advice was The Yearling.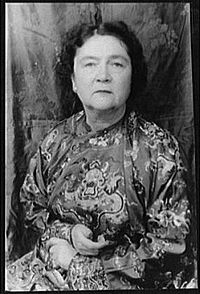 About the author
Marjorie Kinnan Rawlings (August 8, 1896 – December 14, 1953) was an American author who lived in rural Florida and wrote novels with rural themes and settings. Her best known work, The Yearling, about a boy who adopts an orphaned fawn, won a Pulitzer Prize for fiction in 1939 and was later made into a movie of the same name. The book was written long before the concept of young-adult fiction, but is now commonly included in teen-reading lists.
Features
Includes all the classic Easton Press qualities:

* Premium Leather
* Silk Moire Endleaves
* Distinctive Cover Design
* Hubbed Spine, Accented in Real 22KT Gold
* Satin Ribbon Page Marker
* Gilded Page Edges
* Long-lasting, High Quality Acid-neutral Paper
* Smyth-sewn Pages for Strength and Durability
* Beautiful Illustrations


VERY FINE GUARANTEED
A flawless edition. A wonderful bright clean copy free of any markings, writings, or stamps. Sharp corners that are not bumped. Tight and square spine. Unread book. No attached bookplates or indication of any removed.
Publisher:

Easton Press

Edition:

Easton Press

Binding:

Leather Bound (Full genuine leather)

Illustrator:

Limited Edition

Dimensions:

9 "x 6" x 2"