Personally hand signed by Heinrich Harrer on a special limitation page.
Enhance your library with this luxurious leather bound heirloom from Easton Press. One of only 1250 signed limited editions available. A high quality book that also makes the perfect unique gift. This signed limited edition includes a COA to guarantee signature authenticity. A uniquely signed collectible from Easton Press, accented with 22kt gold, and manufactured to last generations.
This is the astonishing adventure classic about life in Tibet just before the Chinese Communist takeover. In this vivid memoir that has sold millions of copies worldwide, Heinrich Harrer recounts his adventures as one of the first Europeans ever to enter Tibet and encounter the Dalai Lama.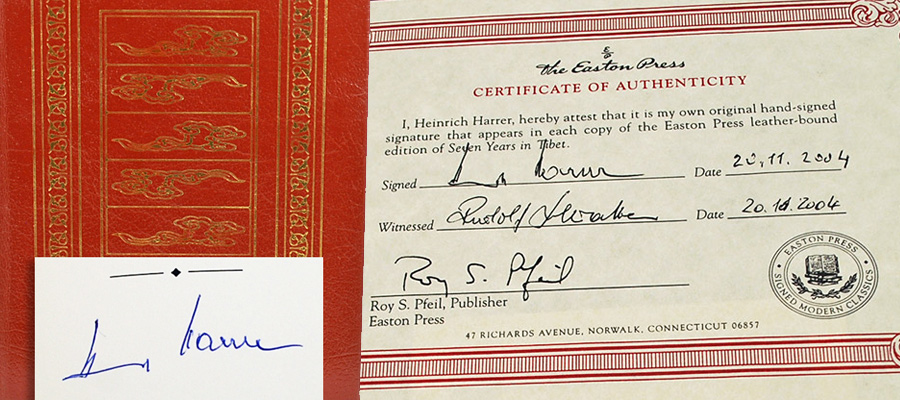 Reviews
"One of the grandest and most incredible adventure stories I have ever read." -Santha Rama Rau, The New York Times Book Review
"First there is the incredibly adventurous twenty-onemonth trek across rugged mountain and desolate plain to the mysterious heartland of Tibet; then the fascinating picture, rich in amazing detail, of life in Lhasa. . . . Final chapters draw an intimate portrait of the youthful Dalai Lama." -The Atlantic Monthly
Features
Includes all the classic Easton Press qualities:

* Premium Leather
* Silk Moire Endleaves
* Distinctive Cover Design
* Hubbed Spine, Accented in Real 22KT Gold
* Satin Ribbon Page Marker
* Gilded Page Edges
* Long-lasting, High Quality Acid-neutral Paper
* Smyth-sewn Pages for Strength and Durability
* Beautiful Illustrations
About The Author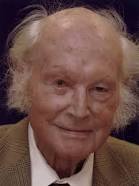 Heinrich Harrer (German pronunciation: [ˈhaɪnʁɪç ˈhaʁɐ]; 6 July 1912 – 7 January 2006) was an Austrian mountaineer, sportsman, geographer, and author. He is best known for being on the four-man climbing team that made the first ascent of the North Face of the Eiger in Switzerland, and for his books Seven Years in Tibet (1952) and The White Spider (1959).
VERY FINE GUARANTEED. A wonderful bright clean copy free of any markings, writings, or stamps. Sharp corners that are not bumped. Tight and square spine. Unread book. No attached bookplates or indication of any removed.
Book Grading Definitions
Publisher:

Easton Press

Edition:

Signed Limited Edition

Binding:

Full Genuine Leather

Illustrator:

N/A

Dimensions:

9.25" x 6.25" x 1.25"