Personally signed by William Kennedy
Norwalk, CT. 1999. Signed Limited Edition. No dust-jacket as issued. Genuine leather, with Certificate of Authenticity and Collector's Notes.
About
Ironweed is a 1983 novel by William Kennedy. It received the 1984 Pulitzer Prize for Fiction and is the third book in Kennedy's Albany Cycle. It placed at number ninety-two on the Modern Library list of the 100 Best Novels written in English in the 20th Century and is also included in the Western Canon of the critic Harold Bloom.
Ironweed is set during the Great Depression and tells the story of Francis Phelan, an alcoholic vagrant originally from Albany, New York, who left his family after accidentally killing his infant son while he may have been drunk. The novel focuses on Francis's return to Albany, and the narrative is complicated by Phelan's hallucinations of the three people, other than his son, whom he killed in the past. The novel features characters that return in some of Kennedy's other books.
Features
Includes all the classic Easton Press qualities:

* Premium Leather
* Silk Moire Endleaves
* Distinctive Cover Design
* Hubbed Spine, Accented in Real 22KT Gold
* Satin Ribbon Page Marker
* Gilded Page Edges
* Long-lasting, High Quality Acid-neutral Paper
* Smyth-sewn Pages for Strength and Durability
* Beautiful Illustrations


About The Author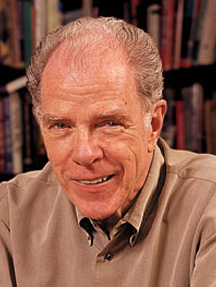 William Joseph Kennedy (born January 16, 1928) is an American writer and journalist born and raised in Albany, New York, to William J. Kennedy and to Mary E. McDonald. Kennedy was raised a Catholic. Many of his novels feature the interaction of members of the fictional Irish-American Phelan family, and make use of incidents of Albany's history and the supernatural. Kennedy's works include The Ink Truck (1969), Legs (1975), Billy Phelan's Greatest Game (1978), Ironweed (1983, winner of 1984 Pulitzer Prize for Fiction; film, 1987), and Roscoe (2002). In 2011, he published Changó's Beads and Two-Tone Shoes, which one reviewer called a book "written with such brio and encompassing humanity that it may well deserve to be called the best of the bunch".
VERY FINE GUARANTEED
. A wonderful bright clean copy free of any markings, writings, or stamps. Sharp corners that have not been bumped. Tight binding. Unread book. No bookplates attached or indication of any removed. The gilded page edges are free of any marks, scratches, or blemishes.
Publisher:

Easton Press

Edition:

Signed Limited Edition w/COA

Binding:

Full genuine leather

Illustrator:

N/A

Dimensions:

9.25" x 6.25" x 1"