HarperCollins 2013. Joe Hill "NOS4A2" Signed First Edition. Personally signed by the author Joe Hill directly onto the title page of the book.

NOS4A2 is a spine-tingling novel of supernatural suspense from master of horror Joe Hill, the New York Times bestselling author of Heart-Shaped Box and Horns.
Victoria McQueen has a secret gift for finding things: a misplaced bracelet, a missing photograph, answers to unanswerable questions. On her Raleigh Tuff Burner bike, she makes her way to a rickety covered bridge that, within moments, takes her wherever she needs to go, whether it's across Massachusetts or across the country.
Charles Talent Manx has a way with children. He likes to take them for rides in his 1938 Rolls-Royce Wraith with the NOS4A2 vanity plate. With his old car, he can slip right out of the everyday world, and onto the hidden roads that transport them to an astonishing – and terrifying – playground of amusements he calls "Christmasland."
Then, one day, Vic goes looking for trouble—and finds Manx. That was a lifetime ago. Now Vic, the only kid to ever escape Manx's unmitigated evil, is all grown up and desperate to forget. But Charlie Manx never stopped thinking about Victoria McQueen. He's on the road again and he's picked up a new passenger: Vic's own son.
Exclusive to the print editions of NOS4A2 are more than 15 illustrations by award-winning Locke & Key artist Gabriel Rodríguez.
About the Author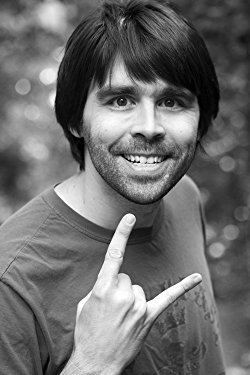 Joe Hill is the #1 New York Times Bestselling Author of The Fireman, NOS4A2, Heart-Shaped Box, and Horns (which was made into a feature film starring Daniel Radcliffe). His book of short stories, 20th Century Ghosts, won the Bram Stoker Award and British Fantasy Award for Best Collection. He earned the Eisner Award for Best Writer for his long-running comic book series, Locke & Key, featuring the eye-popping art of Gabriel Rodriguez.
Joe is a past recipient of the Ray Bradbury Fellowship. His stories have appeared in a variety of journals and Year's Best collections. He calls New England home.
VERY FINE GUARANTEED - Very Fine book in a Very Fine dust-jacket. The condition is of the highest quality without any discernible flaws. Sharp corners all around and a square spine. Unread book without any marks, writing, or stamps. The dust-jacket is protected in an acid-free archival Mylar sleeve.
Publisher:

Harper Collins 2013

Edition:

Signed First Edition

Binding:

Hardcover w/Jacket

Illustrator:

Signed First Edition

Dimensions:

5.3" x 1.2" x 8"