Personally signed by Stephen King and Bernie Wrightson. Number 325 of only 350.

A rare find, limited to only 350 signed deluxe copies. For the serious collector of fine King books. Presenting an item that will enjoy a special status in your library. This is the Deluxe State Signed Limited Edition, number 325 of 350. Over sized book with full color illustrations. Land of Enchantment, copyright 1983. 114 pages.
"Cycle of the Werewolf" is a single story by King, issued in a limited edition with illustrations by Berni Wrightson, who had collaborated with King on "Creepshow". Clean presentable signature in blue and black pen. Matching original slipcase.
Additional Book Info
Size
Height: 7.5 in.
Width: 4.8 in.
Thickness: 0.5 in.
Weight: 8.0 oz.
Publisher's Note
The isolated Maine village of Tarker Mills is terrorized by the horrifying bloodthirsty creature stalking its inhabitants at the time of the full moon.
Synopsis
Originally conceived as a story-calendar, "Cycle of the Werewolf" grew to be a beautifully illustrated novella in 12 segments about Marty Coslaw, a young boy who must convince the townspeople of Tarker's Mills that there is a werewolf in their midst.
This book was originally intended as a calendar, with monthly vignettes, buttressed by Wrightson's art but as time went on the project grew to a full-blown book project; however since there wasn't much text (being that this was a short story) the publisher needed to figure out how to put in enough content to make a book. He settled on the oversized book with plenty of large pictures that you see today...
Cycle of the Werewolf is a horror novel released in 1983 by Stephen King, featuring illustrations by renowned comic book artist Bernie Wrightson. 127 pages long, each chapter is a short story unto itself. This book is geared for short story classic horror enthusiasts.
The novel came about when King was asked to write 12 "chapters" of a short story to go along with a werewolf-themed illustrated calendar. King being King, however, the story became much longer than could fit in the calendar format. The project was eventually abandoned and the story was published in novel form instead.
The story was adapted for the screen as Silver Bullet. The film was released in 1985 starring Corey Haim and Gary Busey, directed by Dan Attias, from a screenplay by King.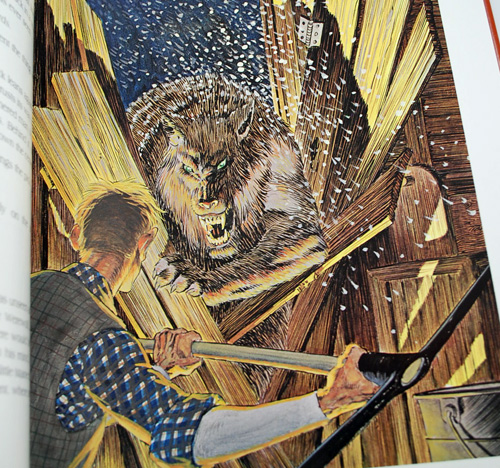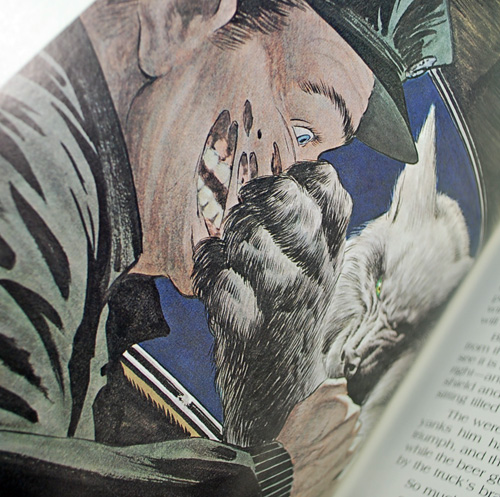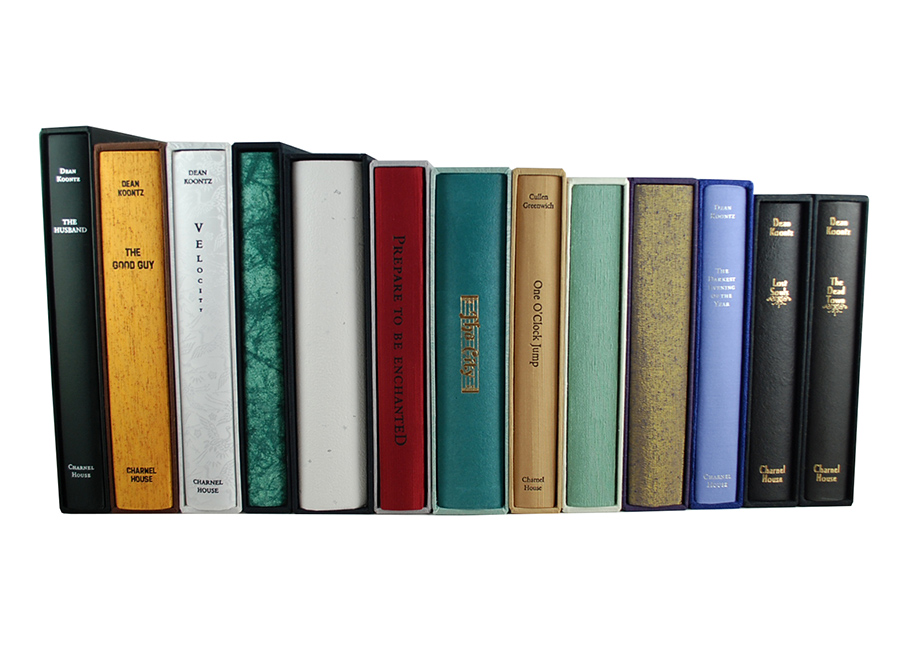 Near Fine in a Near Fine slipcase. The binding is uniform and tight, with the pages crisp and clean, with no markings, writings, or stampings. No attached bookplates or indication of any removed. No ripped or creased pages. A bright dust jacket with un-faded art work. Very mild edge-wear on dust jacket in a couple of spots. This notoriously thin and fragile dust-jacket is in Near Fine condition, and now protected in a clear archival mylar Brodart jacket. Photos of actual item. The original signed sketch is Fine.
Publisher:

N/A

Edition:

Land of Enchantment (1983)

Binding:

dj/HC slipcase

Illustrator:

Signed Limited Edition (Deluxe)

Dimensions:

10" x 7" x 2"