Personally signed by Stephen King and Michael Whelan directly onto the title page.

Donald M Grant Publishers, East Kingston, RI. 1982. "The Gunslinger" by Stephen King. Signed First Edition, First Printing. An Extraordinary Collector's Edition. This is the very first volume in The Dark Tower series, which King considers to be his "magnum opus". Only 10,000 of these were produced, even more scarce signed with a personal inscription by the author.
This significant signed first edition will enjoy a special status in your collection and be the focal point of your Stephen King library. A highly valuable and unique Signed First Edition. For the serious Stephen King collector. First published in 1982, the story centers upon Roland Deschain, the last gunslinger who has been chasing after his adversary, "the man in black".


Correct First Edition - First Printing Markings:

* "First Edition" as stated on Copyright Page
* Dust-jacket price $20.00 and $60.00 (unclipped)
* ISBN 0-937986-50-X * ISBN 0-937986-52-X
* West Kingston, Rhode Island 1982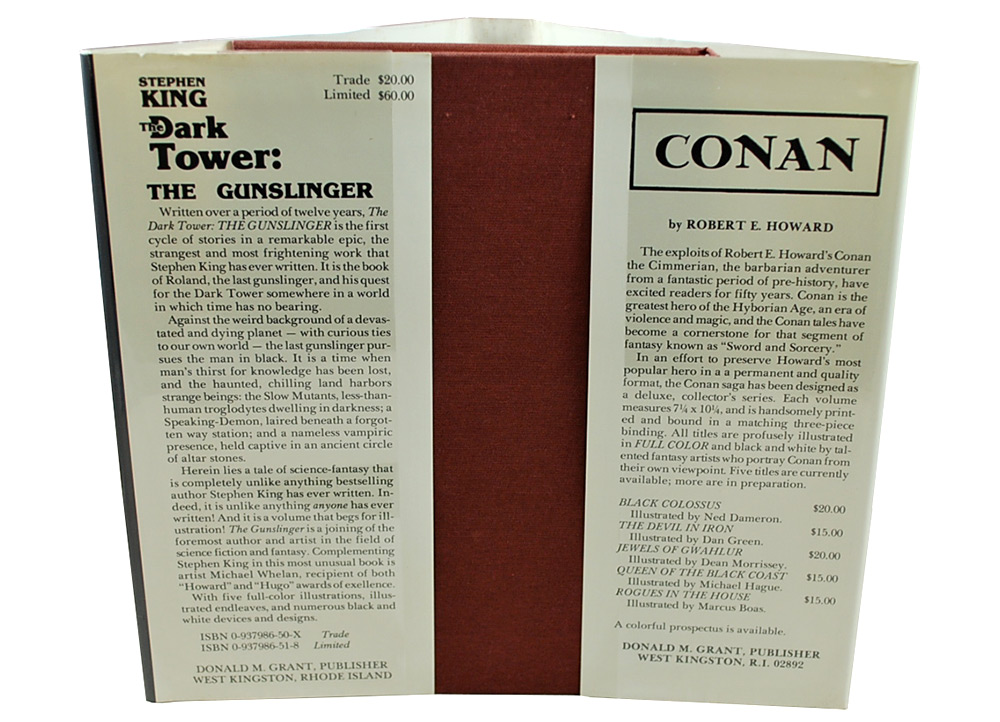 Additional Book Information:
The Dark Tower is a series of seven books written by American author Stephen King and contains fantasy fiction, science fantasy, horror and western elements. They describe a gunslinger's quest toward a tower whose nature the books call both physical and metaphorical. King has described the series as his magnum opus; besides the seven novels that compose the series proper, many of his other books relate to the story, introducing concepts and characters that come into play as the series progresses.
The series was chiefly inspired by the poem "Childe Roland to the Dark Tower Came" by Robert Browning, whose full text was included in the final volume's appendix. In the preface to the revised 2003 edition of The Gunslinger, King also identifies The Lord of the Rings, the Arthurian Legend, and The Good, the Bad and the Ugly as inspirations. He identifies Clint Eastwood's "Man with No Name" character as one of the major inspirations for Roland. King's style of location names in the series, such as Mid-World, and his development of a unique language abstract to our own, are also influenced by J. R. R. Tolkien's work.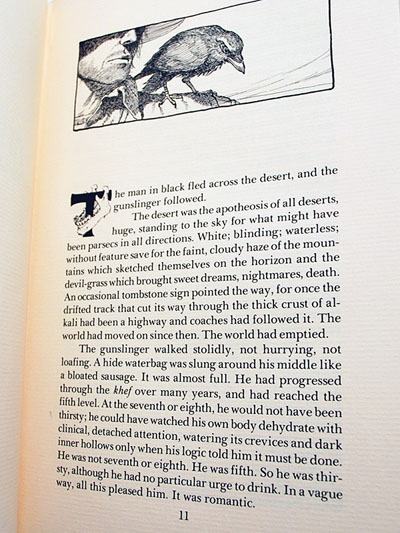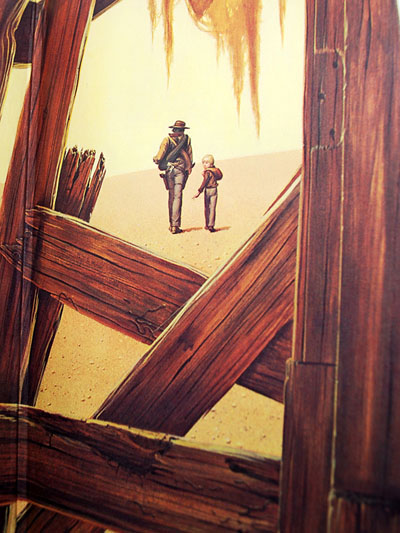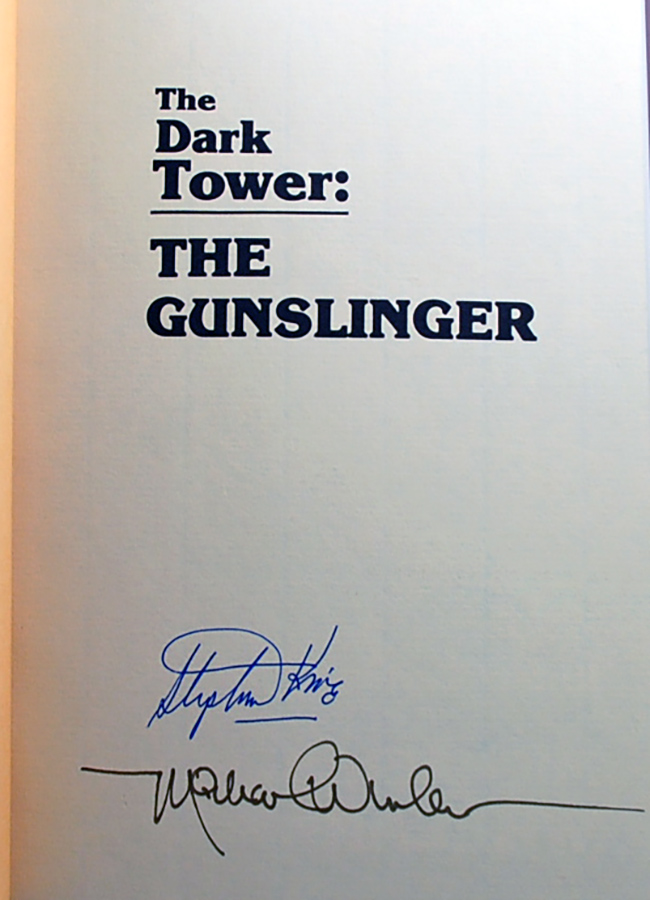 Fine book in a Near Fine+ dust-jacket and housed in Fine slipcase.
The book is Fine without any marks, writings, or stamps. No bookplates attached or indication of any removed.The page edges are unmarked and the spine shows clear lettering. The dust-jacket is clean and sharp, with colors vibrant and not faded. Square and tight spine. Some light spotting to the inside surface.

This is an exceptional collector's grade book that is very difficult to find in this condition. A lovely copy, square spine and free of damage. All photos of the actual book.


Publisher:

Donald M. Grant Publishers (1982)

Edition:

Signed First Edition/First Printing

Binding:

Hardcover with dust-jacket

Illustrator:

Michael Whelan

Dimensions:

9" x 6" x 1.5"