Easton Press, Norwalk, CT. 2007. "The Children of Húrin". J.R.R. Tolkien. Collector's edition luxuriously bound in full genuine leather. As New, sealed in the original shrink-wrap without any flaws.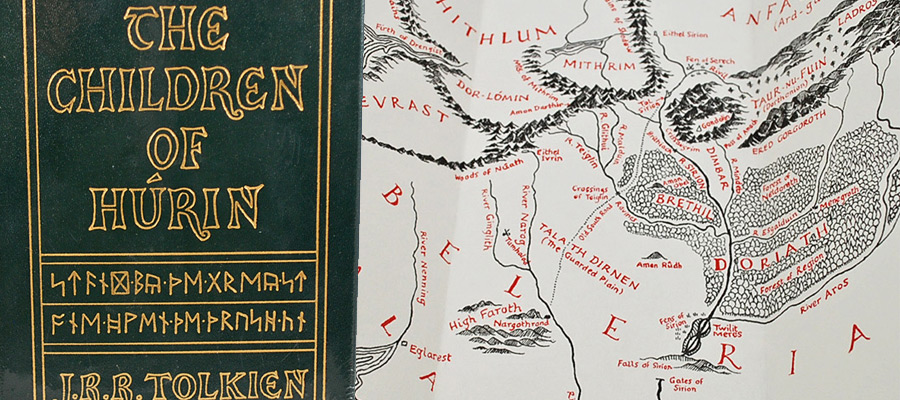 About
Only J.R.R. Tolkien, the undisputed master of the fantastic, could have conceived this magical tale of Elves and Men united against a brutal foe. And only Christopher Tolkien, the master's son and literary heir, could have fit the pieces of his father's unfinished work together with such deep understanding and consummate artistry. With an introduction and appendices by Christopher Tolkien, who has also contributed maps and genealogy tables, and eight stunning paintings and twenty-five pencil drawings by Oscar-winning artist Alan Lee, The Children of Húrin at last takes its proper place as the very cornerstone of J.R.R. Tolkien's immortal achievement.
Long before the One Ring was forged in the fires of Mount Doom, one man—Húrin—dared to defy Morgoth, the first and greatest of the dark lords to plague Middle-earth. Thus did he and his children, Túrin and Niënor, earn the enmity of a merciless foe that would shape the destiny of all the ages to come.
Features
Includes all the classic Easton Press qualities:

* Premium Leather
* Silk Moire Endleaves
* Distinctive Cover Design
* Hubbed Spine, Accented in Real 22KT Gold
* Satin Ribbon Page Marker
* Gilded Page Edges
* Long-lasting, High Quality Acid-neutral Paper
* Smyth-sewn Pages for Strength and Durability
* Beautiful Illustrations


About The Author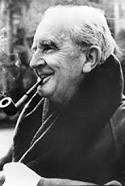 John Ronald Reuel Tolkien, CBE FRSL (3 January 1892 - 2 September 1973) was an English writer, poet, philologist, and university professor who is best known as the author of the classic high-fantasy works The Hobbit, The Lord of the Rings, and The Silmarillion.
VERY FINE GUARANTEED
. As New (Sealed). A wonderful bright clean copy free of any markings, writings, or stamps. Sharp corners that are not bumped. Tight and square spine. Unread book. No attached bookplates or indication of any removed.
Publisher:

Easton Press (2007)

Edition:

Limited Edition

Binding:

Leather Bound (Full genuine leather)

Illustrator:

Alan Lee

Dimensions:

8.5 "x 5.75" x 1.5"