Personally signed by Michael Chabon on the special title page.
Easton Press, Norwalk, CT. 2000. Michael Chabon "The Amazing Adventures of Kavalier & Clay". Full Genuine Leather with Certificate of Authenticity. No Jacket as issued. This volume has been personally hand signed on a special title page by Michael Chabon. Signed Collector's Edition, as new without any flaws. This leather bound collector's edition is luxuriously bound in full genuine leather with 22kt gold accents and gilded page edges.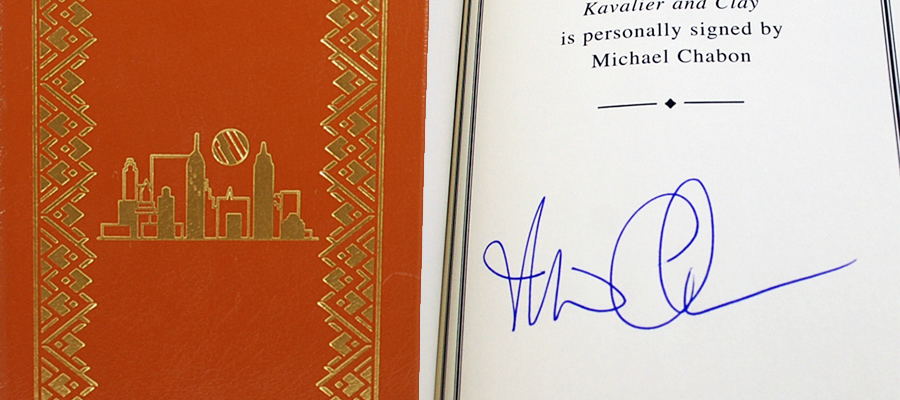 WINNER OF THE PULITZER PRIZE
The beloved, award-winning The Amazing Adventures of Kavalier & Clay, a Michael Chabon masterwork, is the American epic of two boy geniuses named Joe Kavalier and Sammy Clay. Now with special bonus material by Michael Chabon.
A "towering, swash-buckling thrill of a book" (Newsweek), hailed as Chabon's "magnum opus" (The New York Review of Books), The Amazing Adventures of Kavalier & Clay is a triumph of originality, imagination, and storytelling, an exuberant, irresistible novel that begins in New York City in 1939. A young escape artist and budding magician named Joe Kavalier arrives on the doorstep of his cousin, Sammy Clay. While the long shadow of Hitler falls across Europe, America is happily in thrall to the Golden Age of comic books, and in a distant corner of Brooklyn, Sammy is looking for a way to cash in on the craze. He finds the ideal partner in the aloof, artistically gifted Joe, and together they embark on an adventure that takes them deep into the heart of Manhattan, and the heart of old-fashioned American ambition. From the shared fears, dreams, and desires of two teenage boys, they spin comic book tales of the heroic, fascist-fighting Escapist and the beautiful, mysterious Luna Moth, otherworldly mistress of the night. Climbing from the streets of Brooklyn to the top of the Empire State Building, Joe and Sammy carve out lives, and careers, as vivid as cyan and magenta ink. Spanning continents and eras, this superb book by one of America's finest writers remains one of the defining novels of our modern American age.
Features
Includes all the classic Easton Press qualities:

* Premium Leather
* Silk Moire Endleaves
* Distinctive Cover Design
* Hubbed Spine, Accented in Real 22KT Gold
* Satin Ribbon Page Marker
* Gilded Page Edges
* Long-lasting, High Quality Acid-neutral Paper
* Smyth-sewn Pages for Strength and Durability
* Beautiful Illustrations


About The Author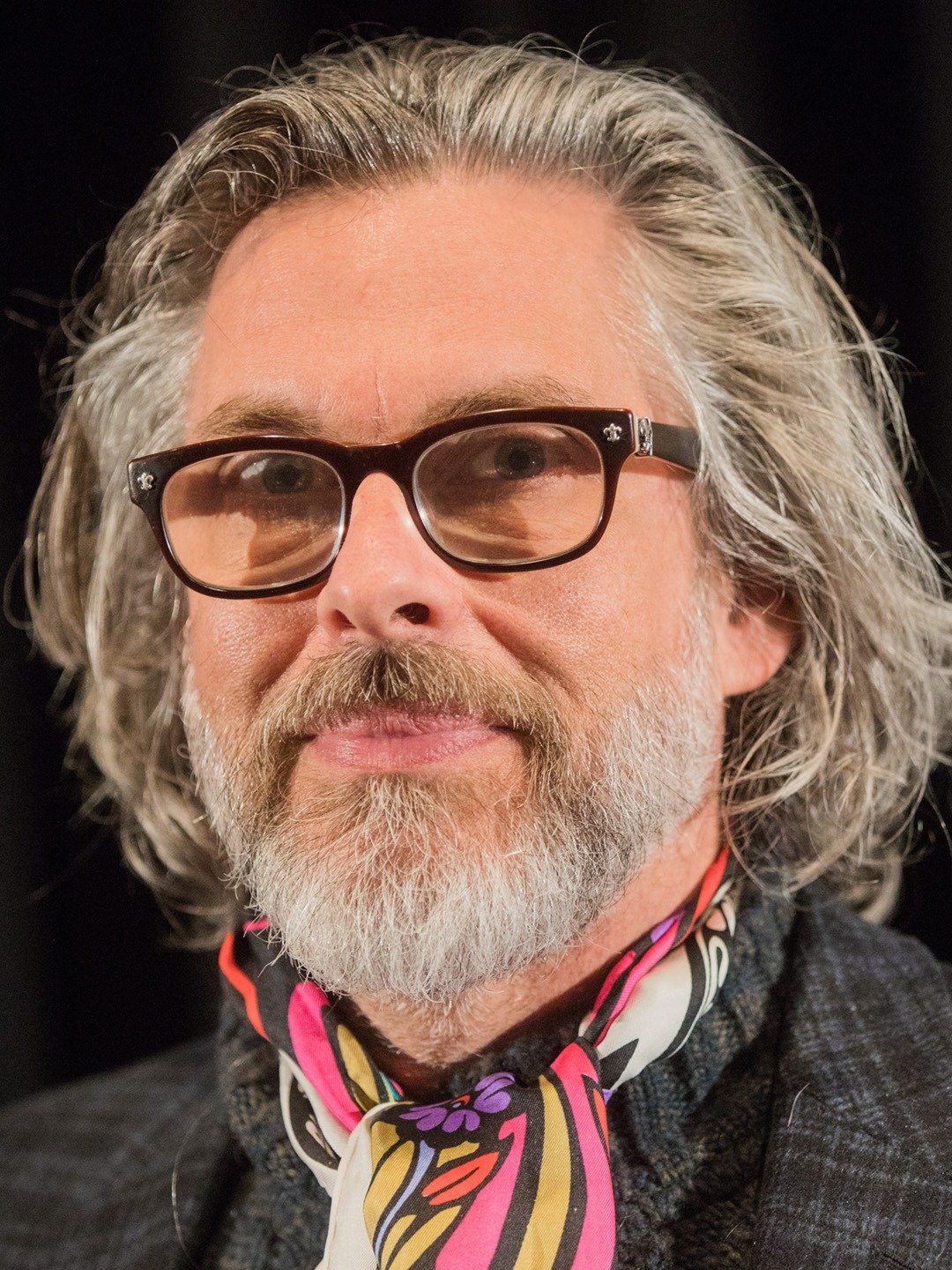 Michael Chabon (/ˈʃeɪbɒn/ SHAY-bon; born May 24, 1963) is an American novelist and short story writer.
Chabon's first novel, The Mysteries of Pittsburgh (1988), was published when he was 25. He followed it with Wonder Boys (1995), and two short-story collections. In 2000, Chabon published The Amazing Adventures of Kavalier & Clay, a novel that John Leonard, in a 2007 review of a later novel, called Chabon's magnum opus. It received the Pulitzer Prize for Fiction in 2001 (see: 2001 in literature).
His novel The Yiddish Policemen's Union, an alternate history mystery novel, was published in 2007 and won the Hugo, Sidewise, Nebula and Ignotus awards; his serialized novel Gentlemen of the Road appeared in book form in the fall of that same year. In 2012 Chabon published Telegraph Avenue, billed as "a twenty-first century Middlemarch," concerning the tangled lives of two families in the Bay Area of San Francisco in the year 2004. Chabon followed Telegraph Avenue in November 2016 with his latest novel, Moonglow, a fictionalized memoir of his maternal grandfather, based upon his deathbed confessions under the influence of powerful painkillers in Chabon's mother's California home in 1989.
Chabon's work is characterized by complex language, the frequent use of metaphor along with recurring themes, including nostalgia, divorce, abandonment, fatherhood, and most notably issues of Jewish identity. He often includes gay, bisexual, and Jewish characters in his work. Since the late 1990s, Chabon has written in an increasingly diverse series of styles for varied outlets; he is a notable defender of the merits of genre fiction and plot-driven fiction, and, along with novels, he has published screenplays, children's books, comics, and newspaper serials.
VERY FINE GUARANTEED. This volume is a wonderful bright clean copy free of any markings, writings, or stamps. Sharp corners that are not bumped. Tight and square spine. Unread book without any attached bookplates or indication of any removed.
Book Grading Definitions
Publisher:

Easton Press

Edition:

Signed Collector's Edition

Binding:

Full genuine leather

Illustrator:

N/A

Dimensions:

5.75" x 8.75" x 1.75"