Personally signed by the author Robin Furth with a special foreword by Stephen King.
A unique and valuable collector's edition that is highly sought after by many King fans.

Cemetery Dance Publications 2009. Robin Furth "The Dark Tower: The Complete Concordance" Signed Limited Edition. Deluxe First Edition. A dj/HC book with black slipcase. Each copy has been personally hand signed by Robin Furth directly onto the special limitation page. This is number 1,1414 of only 2,000 copies produced.

About the Book: The Dark Tower series is the backbone of Stephen King's legendary career. Eight books and more than three thousand pages make up this bestselling fantasy epic. This revised and updated concordance, incorporating the 2012 Dark Tower novel The Wind Through the Keyhole, is the definitive encyclopedic reference book that provides readers with everything they need to navigate their way through the series. With hundreds of characters, Mid-World geography, High Speech lexicon, and extensive cross-references, this comprehensive handbook is essential for any Dark Tower fan. Contents: Characters and Genealogies Magical Objects and Forces Mid-World and Our World Places Portals and Magical Places Mid-, End-, and Our World Maps Timeline for the Dark Tower Series Mid-World Dialects Mid-World Rhymes, Songs, and Prayers Political and Cultural References References to Stephen King's Own Work.

Stephen King's Foreword: "Her Concordance was never meant to be published; it was created solely as a writer's tool. But, even with most of my mind preoccupied by the writing of my tale, I was aware of how good it was, how interesting and readable it was. I also became aware, as time passed and the actual publication of the final three volumes grew closer, of how valuable it might be to the Constant Reader... In any case, it was Robin Furth who inventoried the goods I had on sale, and replaced all the dim overhead lights so I could see everything clearly and find my way from Housewares to Appliances without getting lost...or from Gilead to Calla Bryn Sturgis, if you prefer. That in no way makes her responsible for my errors-of which I'm sure there are many-but it is important that she receive credit for all the good work she has done on my behalf. I found this overview of In-World, Mid-World, and End-World both entertaining and invaluable. So, I am convinced, will you."


Series: The Dark Tower
Hardcover: 864 pages
Publisher: Cemetery Dance; Limited First Edition (2009)
ISBN: 978-1-58767-158-6
Features
Hardcover with Dust-jacket in archival sleeve. Black slipcase.
About The Author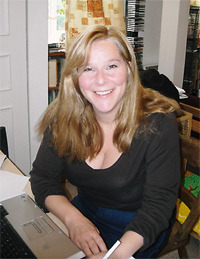 Robin Furth is the former personal research assistant to Stephen King and the author of Stephen King's The Dark Tower: A Complete Concordance, which was published by Scribner on December 5, 2006. It is a compilation of her two previous encyclopedic books dealing with King's magnum opus, The Dark Tower: A Concordance, volume I - which explores the first four books in King's series - and A Concordance II, which gives the reader definitions and explanations of pivotal terms used over the course of the final three books of The Dark Tower. She is now currently working on the graphic novel adaptation of the Dark Tower for Marvel Comics .
Hardcover: VERY FINE book without any marks, writing, or stamps. Free of bookplates. Excellent original condition. Clean boards. A well-cared for book, protected from any potential damage. Spine lettering clear and not faded. A wonderful bright clean copy without any bumped corners.
Dust-jacket: Fine. It is now protected in a brand new Mylar archival sleeve. Uncommon in this condition.
Slip-case: Very Fine as new. A wonderful bright clean copy free of any markings, writings, or stamps. The condition is of the highest quality without any discernible flaws.
Publisher:

Cemetery Dance Publications

Edition:

Signed Limited Edition

Binding:

Hardcover with dust-jacket and black slip case

Illustrator:

Alan Clark

Dimensions:

10.5" x 7.5" x 2.5"

Signature Authenticity:

Lifetime Guarantee of Signature Authenticity. Personally signed by the author Robin Furth directly onto the limitation page of the book. The autographs are not facsimiles, stamps, or auto-pens.

Author:

Robin Furth