Norwalk, CT. 2004. Collector's Edition. The Evolution of Physics: The Growth of Ideas from Early Concepts to Relativity and Quanta is a science book for the lay reader, by Albert Einstein and Leopold Infeld, tracing the development of ideas in physics. It was originally published in 1938 by Cambridge University Press. It was a popular success, and was featured in a Time magazine cover story.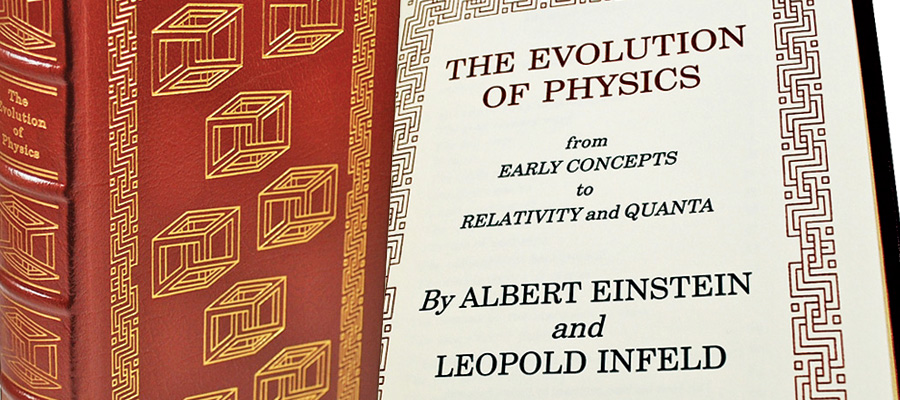 In the book, Albert Einstein pushed his realist approach to physics in defiance of much of quantum mechanics. Belief in an "objective reality," the book argued, had led to great scientific advances throughout the ages, thus proving that it was a useful concept even if not provable. "Without the belief that it is possible to grasp reality with our theoretical constructions, without the belief in the inner harmony of our world, there could be no science," the book declared. "This belief is and always will remain the fundamental motive for all scientific creation."
In addition, Einstein used the text to defend the utility of field theories amid the advances of quantum mechanics. The best way to do that was to view particles not as independent objects but as a special manifestation of the field itself: "Could we not reject the concept of matter and build a pure field physics? We could regard matter as the regions in space where the field is extremely strong. A thrown stone is, from this point of view, a changing field in which the states of the greatest field intensity travel through space with the velocity of the stone."
Contents
The book has four chapters: The Rise of The Mechanical View; The Decline of the Mechanical View; Field, Relativity; and Quanta.
The third chapter (Field, Relativity) examines lines of force starting with gravitational fields (i.e., a physical collection of forces), moving on to descriptions of electric and magnetic fields. The authors explain that they are attempting to "translate familiar facts from the language of fluids...into the new language of fields." They state that the Faraday, Maxwell, and Hertz experiments led to modern physics. They describe how "The change of an electric field produced by the motion of a charge is always accompanied by a magnetic field."
Features
Includes all the classic Easton Press qualities:

* Premium Leather
* Silk Moire Endleaves
* Distinctive Cover Design
* Hubbed Spine, Accented in Real 22KT Gold
* Satin Ribbon Page Marker
* Gilded Page Edges
* Long-lasting, High Quality Acid-neutral Paper
* Smyth-sewn Pages for Strength and Durability
* Beautiful Illustrations


About The Author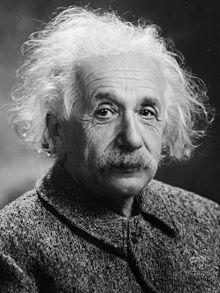 Albert Einstein (14 March 1879 – 18 April 1955) was a theoretical physicist who published the special and general theories of relativity and contributed in other areas of physics. He won the Nobel Prize in physics for his explanation of the photoelectric effect.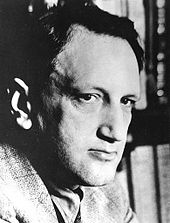 Leopold Infeld (20 August 1898 – 15 January 1968) was a Polish physicist who worked mainly in Poland and Canada (1938–1950). He was a Rockefeller fellow at Cambridge University (1933–1934) and a member of the Polish Academy of Sciences.
VERY FINE GUARANTEED
A wonderful bright clean copy free of any markings, writings, or stamps. Sharp corners that are not bumped. Tight and square spine. Unread book. No attached bookplates or indication of any removed.
Publisher:

Easton Press

Edition:

Collector's Edition

Binding:

Leather Bound (Full genuine leather)

Illustrator:

N/A

Dimensions:

9.25" x 6.25" x 1.5"