This edition was limited to only 26 lettered copies. This is lettered "C", personally signed by both the author Anne Rivers Siddons and also Stephen King, who wrote the introduction.
Olde New York Press 1993. Anne Rivers Siddons "The House Next Door". The book is bound in Rust Holliston Linen Finish woven cloth and hand painting morocco paper boards, enclosed in a cloth box. The edition is limited to 450 numbered copies of which 26 are lettered A-Z and bound in calf. ISBN 0-937036-04-8.
Anne Rivers Siddons - The House Next Door
The house next door to Colquitt and Walter Kennedy is haunted by an all-pervasive evil — an evil that takes away whatever the occupants hold dearest. Colquitt and Walter are about to become witness to an overwhelming force that will strip away the veneer of civilization that surrounds and protects them.
A stunning feat of architectural imagination and skill, the house is built by Kim Dougherty for his first clients, the Harralsons — newly married, rich, and expecting a baby. They become the first victims of an all-engulfing force they cannot comprehend. But the tragedy of the Harralsons is only the beginning, for the fabric of the Kennedys' lives is also ripped apart. And when the Sheehans move in next door, the house destroys them too. But it is from the Greenes that it will take the ultimate prize.
Colquitt and Walter alone understand the subtle, awful toll the house exacts. Their warnings go unheeded, their fears are dismissed, and it seems that if they are to survive they must themselves destroy the house. But it is something more than they know, this extraordinary evil, and they must either be embraced by it or die.
About The Author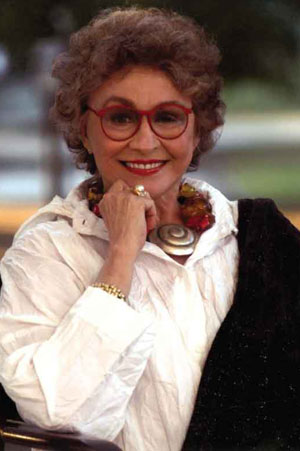 Anne Rivers Siddons (born January 9, 1936) is an American novelist who writes stories set in the southern United States.
Biography
Born Sybil Anne Rivers in Atlanta, Georgia, she was raised in Fairburn, Georgia, and attended Auburn University, where she was a member of the Delta Delta Delta sorority. While at Auburn she wrote a column for the student newspaper, The Auburn Plainsman, that favored integration. The university administration attempted to suppress the column, and ultimately fired her, and the column garnered national attention. She later became a senior editor for Atlanta magazine. At the age of thirty she married Heyward Siddons,who died April 8, 2014. In 1991, she received an honorary degree in Doctor of Letters from Oglethorpe University. She lives in Charleston, South Carolina, and spends summers in Maine.
Career
Peachtree Road, set in Atlanta, was a bestselling novel described as "the Southern novel for our generation" by Pat Conroy. More than a million copies are in print. In 1989 her book Heartbreak Hotel became a movie titled Heart of Dixie, which starred Ally Sheedy, Virginia Madsen, Phoebe Cates, Treat Williams, Kyle Secor and Peter Berg.
Siddons's book The House Next Door was adapted for a made-for-television movie that aired in 2006 on Lifetime Television, starring Mark-Paul Gosselaar, Colin Ferguson, and Lara Flynn Boyle. The film tells the story of a woman who is drawn to a home filled with an evil presence that preys on its inhabitants' weaknesses.
Siddons recently signed a three-book contract with Warner Books and has finished work on her latest novel, titled Off Season, released August 13, 2008. Her novel "Burnt Mountain" made many best books of the year lists in 2011. Reception
Stephen King, in his non-fiction review of the horror medium, Danse Macabre, listed "The House Next Door" as one of the finest horror novels of the 20th Century, and provides a lengthy review of the novel in its "Horror Fiction" section.

source: Wikipedia
VERY FINE GUARANTEED
Very Fine in a Very Fine slipcase without any discernible flaws. An original hardcover unread book with clear dust-jacket protector. Square and tight spine, and free of any markings, writings, or stamps. No attached bookplates or indication of any removed.
Publisher:

N/A

Edition:

Olde New York Press 1993

Binding:

Hardcover in slipcase

Illustrator:

Signed Lettered Edition of only 26

Dimensions:

9" x 6" x 1.5"