Signed Lettered Edition of only 52
Woodstock, GA: Overlook Connection Press, 1991. Stephen J. Spignesi "The Shape Under The Sheet: The Complete Stephen King Encyclopedia". Signed Lettered Edition of only 52 copies. A deluxe slipcased edition. This is Lettered "II". This edition has 780 pages with photographs and illustrations. Bound in original illustrated laminated paper covered boards, issued without a dust jacket, within a fine example of the publisher's slipcase. ISBN-10: 1560750189. ISBN-13: 978-1560750185. Product Dimensions: 2.5 x 9 x 11.5 inches. Very Fine without any flaws.
PCI Collector Editions.
This massive slipcased edition has been personally signed by twenty-nine contributors: Richard Matheson, Stephen J. Spignesi, Stan Wiater, Donald M. Grant, Datherine Flickinger, Richard Christian Matheson, Joe R. Lansdale, J.N. Williamson, Douglas E. Winter, and many others.
THIS ITEM IS NOW SOLD OUT FROM THE PUBLISHER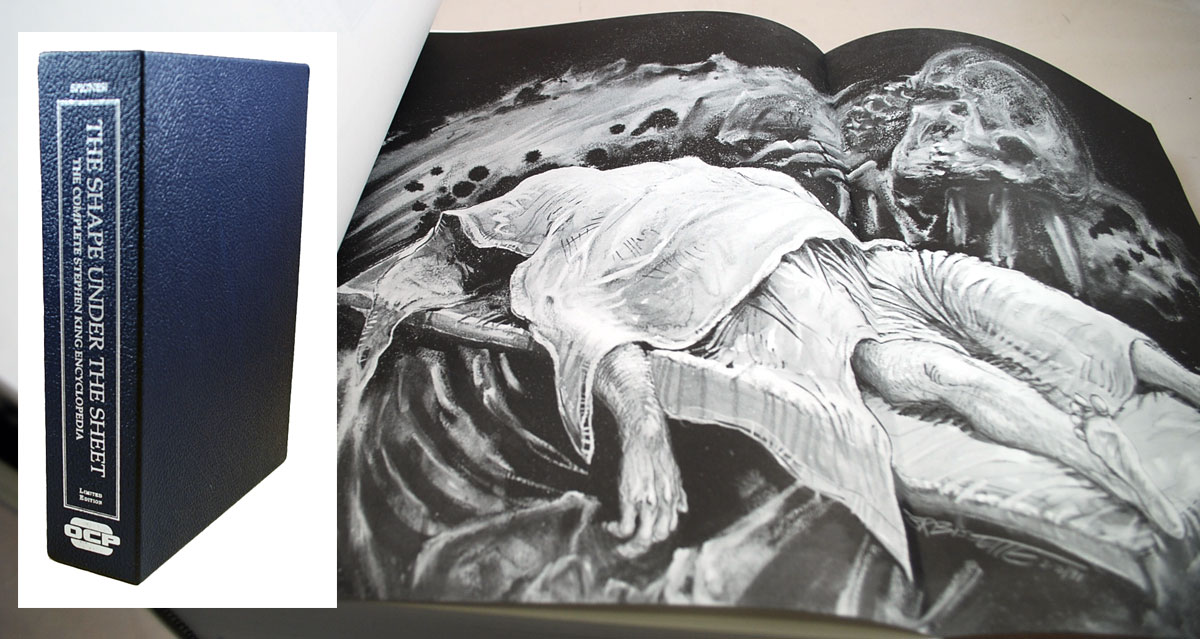 ---
SIGNED LETTERED EDITION
Personally signed by twenty-nine contributors.
Limited to 52 copies lettered A-ZZ.
Deluxe slipcased edition
Foldout poster as shown
780 pages.
2.5 x 9 x 11.5 inches.
Very Fine without any flaws
---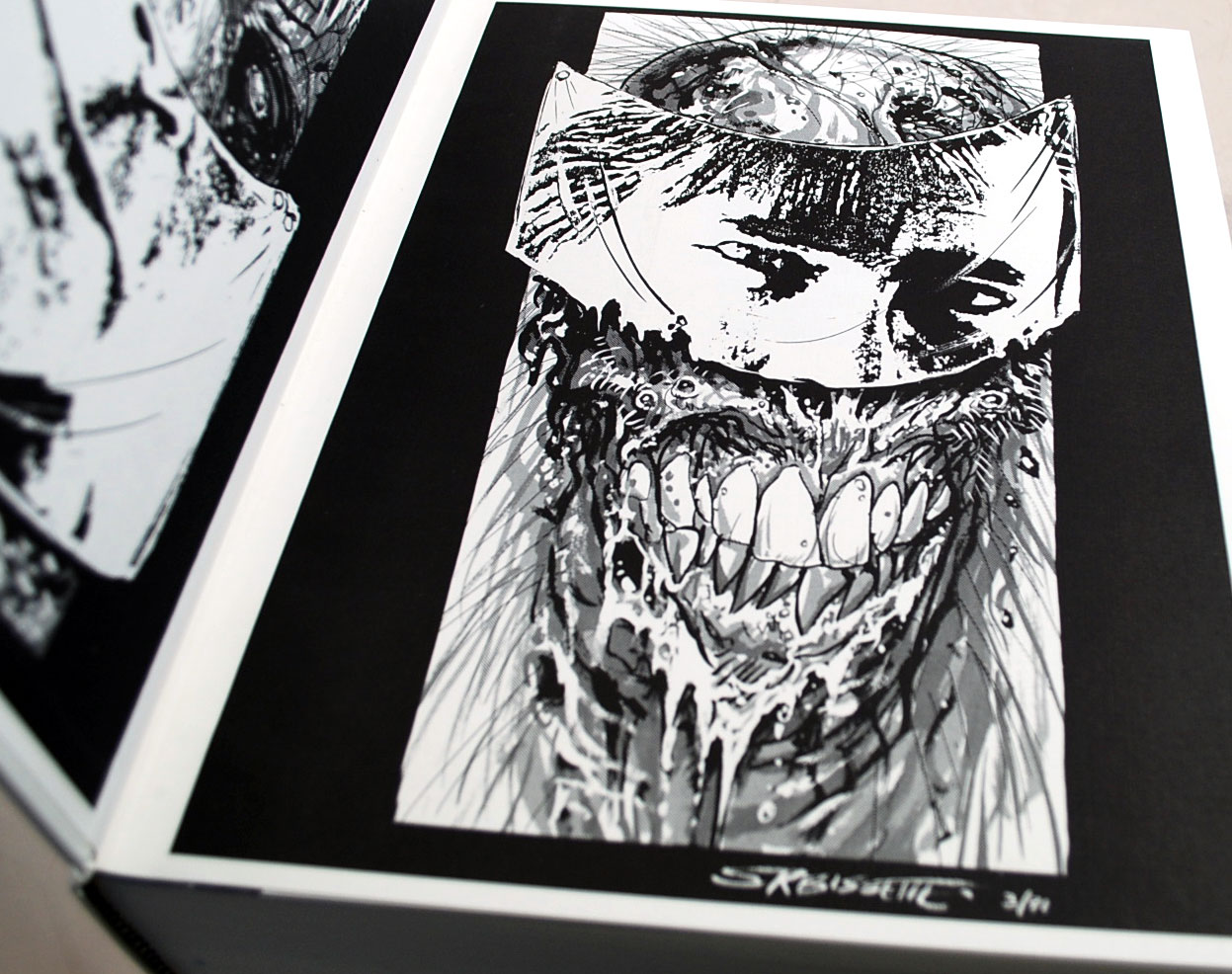 The Shape Under the Sheet: The Complete Stephen King Encyclopedia
From Library Journal
This monstrous volume, admits author/compiler Spignesi, "is for the King reader who literally wants to know everything they possibly can about the World of King." That aptly sums up Spignesi's book, grandiose aims, careless grammar, and all. Besides indexing King's published and unpublished works (a job that takes up about half the book's length), Spignesi provides brief primary and secondary bibliographies, a publishing history and table of contents for the King newsletter Castle Rock , and detailed discussions of recordings and film adaptations.

There are interviews with King's secretary, brother, critics, admirers, collectors, and others, stories and (very bad) poems by many of these same individuals, and even bibliographies of the works of these peripheral players. Finally, there are more than a dozen pieces that Spignesi himself finds unclassifiable, including an embarrassing dissection of "The Three Levels of Stephen King Fandom." In short, this is a volume whose coverage and organization makes it of marginal reference value, but it is also of enormous potential interest to King's readers. Libraries that already own such basic volumes as The Stephen King Companion (LJ 11/15/84) will need to decide whether this new work's cur rency and level of detail justify its stiff price. The publisher notes that this is a collector's edition, with only 3000 copies being printed, thus the cost.--Ed.
-Grove Koger, Boise P.L., Id.
Copyright 1991 Reed Business Information, Inc.
VERY FINE GUARANTEED – Very Fine condition as if normally shipped from the publisher. The condition is of the highest quality without any discernible flaws. Sharp corners all around. Unread book without any marks, writing, or stamps. This item will be packed to the highest standard and shipped in a timely manner by Priority Mail with tracking number and signature confirmation.
Publisher:

Overlook Connection Press, 1991

Edition:

Signed Lettered Edition of 52

Binding:

Hardcover in slipcase

Illustrator:

See description for details

Dimensions:

2.5 x 9 x 11.5 inches.

Signature Authenticity:

Lifetime Guarantee of Signature Authenticity. Personally signed by the twenty nine contributors. The autographs are not facsimiles, stamps, or auto-pens.