Personally signed by Peter Straub.
A beautiful collection of very fine books to display in your Peter Straub library.
Borderlands Press Grantham, NH 2004. Peter Straub "In the Night Room" and "Lost Boy Lost Girl". A signed limited edition matching set of two volumes from this epic series. Both volumes are number 49. Each volume Very Fine without any flaws. Photos of actual books you will receive. A beautiful hard cover edition with dust jacket. In As New condition with dust jacket the same.
Number 49 of only 350 total signed and numbered copies.
---
About In the Night Room
In his latest soul-chilling novel, bestselling author Peter Straub tells of a famous children's book author who, in the wake of a grotesque accident, realizes that the most basic facts of her existence, including her existence itself, have come into question.
Willy Patrick, the respected author of the award-winning young-adult novel In the Night Room, thinks she is losing her mind–again. One day, she is drawn helplessly into the parking lot of a warehouse. She knows somehow that her daughter, Holly, is being held in the building, and she has an overwhelming need to rescue her. But what Willy knows is impossible, for her daughter is dead.On the same day, author Timothy Underhill, who has been struggling with a new book about a troubled young woman, is confronted with the ghost of his nine-year-old sister, April. Soon after, he begins to receive eerie, fragmented e-mails that he finally realizes are from people he knew in his youth–people now dead. Like his sister, they want urgently to tell him something. When Willy and Timothy meet, the frightening parallels between Willy's tragic loss and the story in Tim's manuscript suggest that they must join forces to confront the evils surrounding them.
About Lost Boy Lost Girl

A woman commits suicide for no apparent reason. A week later, her son– fifteen-year-old Mark Underhill–vanishes. His uncle, novelist Timothy Underhill, searches his hometown of Millhaven for clues that might help unravel this horrible dual mystery. He soon learns that a pedophilic murderer is on the loose in the vicinity, and that shortly before his mother's suicide, Mark had become obsessed with an abandoned house where he imagined the killer might have taken refuge. No mere empty building, the house whispers from attic to basement with the echoes of a long-hidden true-life horror story, and Tim Underhill comes to fear that in investigating its unspeakable history, Mark stumbled across its last and greatest secret: a ghostly lost girl who may have coaxed the needy, suggestible boy into her mysterious domain.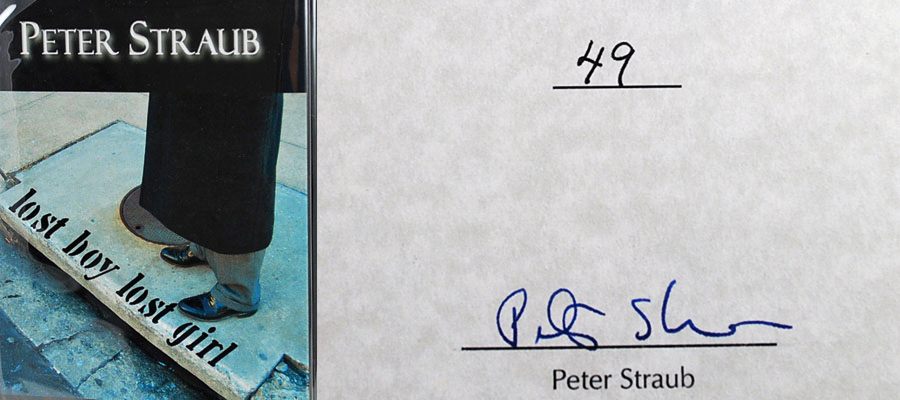 ---
Reviews
WINNER OF THE BRAM STOKER AWARD
"lost boy lost girl may be the best book of [Peter Straub's] career." –STEPHEN KING
"EERIE, UNNERVING, AND CONCISE . . . DARK AND SURPRISINGLY MOVING." –The Miami Herald
"A lost boy and a lost girl, a serial killer and a haunted house, a suicide and a kidnapping–Straub's masterful tale of ultrahorror is all that and a bag of chips!" –Entertainment Weekly (The Must List)
Features
Both volumes in As New condition with dust jacket the same. First Edition.
About The Author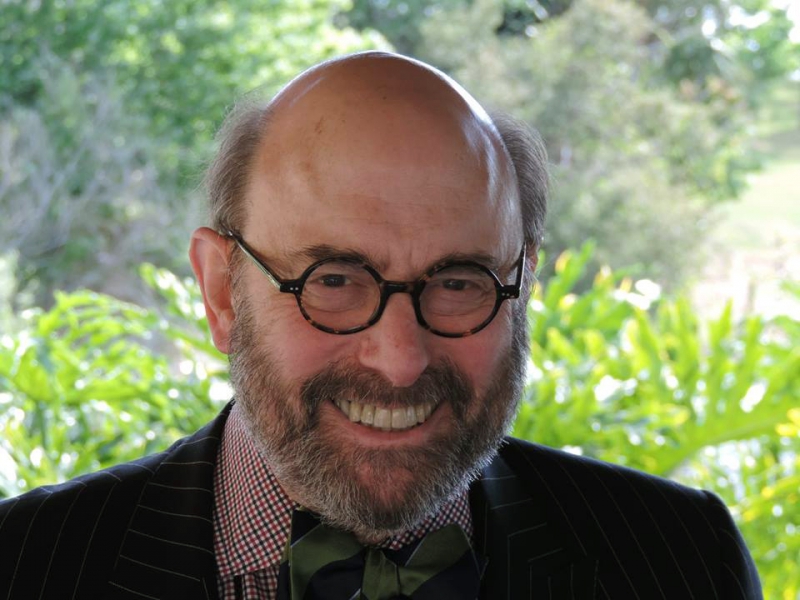 Peter Straub is the author of seventeen novels, which have been translated into more than twenty languages. He lives in New York City with his wife, Susan, director of the Read to Me program.
Both volumes are Very Fine/Very Fine condition without any flaws. A well-cared for collection, protected from any potential damage. This set stands out as having had exemplary care. The corners of the books are sharp and not bumped.
Publisher:

Borderlands Press

Edition:

Signed Limited Edition #49

Binding:

Hardcover with dust jacket

Illustrator:

N/A

Dimensions:

9.25" x 6.25" x 2.25"

Signature Authenticity:

Lifetime Guarantee of Signature Authenticity. Each volume has been personally signed by Peter Straub directly onto the limitation page per the description below. The autographs are not facsimiles, stamps, or auto-pens.