A matching numbered set of The Jane Hawk Series. Each volume has been personally signed by Dean Koontz.
Charnel House. New York. 2017-2019. Dean Koontz "The Jane Hawk Series". Signed Limited Edition matching numbers set #43 of only 250 produced. Very Fine condition without any discernible flaws. Unread books with square and tight spines. Photos of actual collection.
Jane Hawk, an FBI agent on leave, attempts to bring down a conspiracy causing happy, sound-of-mind people to commit suicide.
This 5-volume set includes the following books:
The Silent Corner (2017) Signed Limited Edition #43 of 250
The Whispering Room (2018) Signed Limited Edition #43 of 250
The Crooked Staircase (2018) Signed Limited Edition #43 of 250
The Forbidden Door (2018) Signed Limited Edition #43 of 250
The Night Window (2019) Signed Limited Edition #43 of 250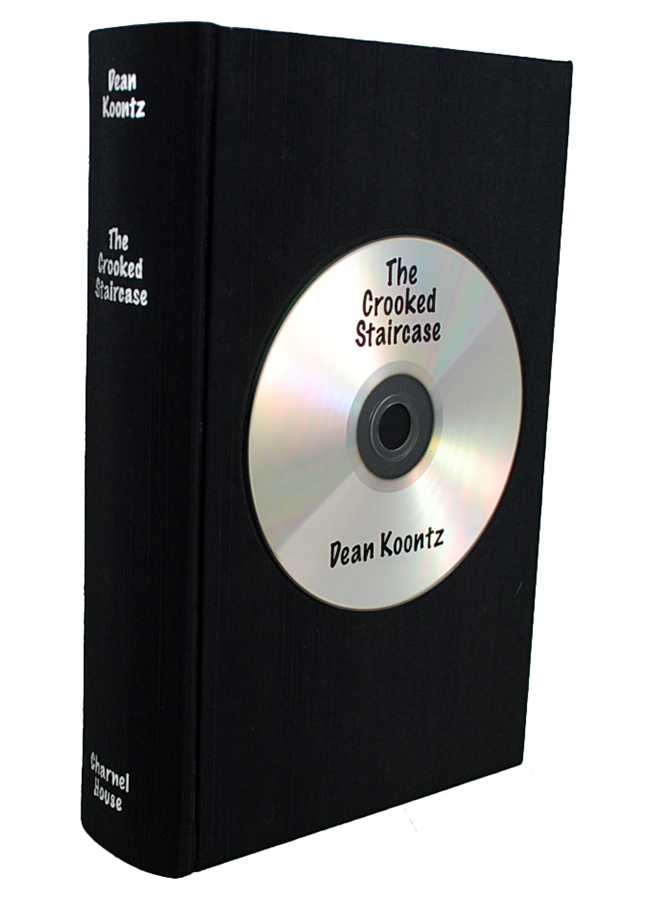 Dean Koontz (born July 9, 1945) is an American author. His novels are billed as suspense thrillers, but frequently incorporate elements of horror, fantasy, science fiction, mystery, and satire. Many of his books have appeared on The New York Times Best Seller list, with 14 hardcovers and 14 paperbacks reaching the number-one position. Koontz wrote under a number of pen names earlier in his career, including "David Axton", "Deanna Dwyer" , "K.R. Dwyer" , "Leigh Nichols", and "Brian Coffey". He has published over 105 novels, a number of novellas and collections of short stories, and has sold over 450 million copies of his work.
ABOUT THE BOOKS
The Silent Corner

A dazzling new series, a pure adrenaline rush, debuts with Jane Hawk, a remarkable heroine certain to become an icon of suspense
"I very much need to be dead."
These are the chilling words left behind by a man who had everything to live for—but took his own life. In the aftermath, his widow, Jane Hawk, does what all her grief, fear, and fury demand: find the truth, no matter what.
People of talent and accomplishment, people admired and happy and sound of mind, have been committing suicide in surprising numbers. When Jane seeks to learn why, she becomes the most-wanted fugitive in America. Her powerful enemies are protecting a secret so important—so terrifying—that they will exterminate anyone in their way.

The Crooked Staircase
NEW YORK TIMES BESTSELLER • Jane Hawk—who dazzled readers in The Silent Corner and The Whispering Room—faces the fight of her life, against the threat of a lifetime, in this electrifying thriller by #1 New York Times bestselling suspense master Dean Koontz.
"I could be dead tomorrow. Or something worse than dead."
Jane Hawk knows she may be living on borrowed time. But as long as she's breathing, she'll never cease her one-woman war against the terrifying conspiracy that threatens the freedom—and free will—of millions. Battling the strange epidemic of murder-suicides that claimed Jane's husband, and is escalating across the country, has made the rogue FBI agent a wanted fugitive, relentlessly hunted not only by the government but by the secret cabal behind the plot. Deploying every resource their malign nexus of power and technology commands, Jane's enemies are determined to see her dead . . . or make her wish she was.

The Whispering Room
NEW YORK TIMES BESTSELLER • Jane Hawk—fiction's most relentless, resourceful, stunning new heroine—continues her battle against a murderous conspiracy in the riveting sequel to The Silent Corner.
"No time to delay. Do what you were born to do. Fame will be yours when you do this."
These are the words that ring in the mind of mild-mannered, beloved schoolteacher Cora Gundersun—just before she takes her own life, and many others', in a shocking act of carnage. When the disturbing contents of her secret journal are discovered, it seems certain that she must have been insane. But Jane Hawk knows better.
The Forbidden Door
NEW YORK TIMES BESTSELLER • When this relentless rogue FBI agent comes knocking, her adversaries will have to answer—with their lives—in this thrilling Jane
Hawk novel by the #1 New York Times bestselling author of The Silent Corner. "Koontz continues the incredible saga of the robust character of Jane Hawk, and it's as terrific as the others in the series."—Associated Press
"We're rewriting the play, and the play is this country, the world, the future. We break Jane's heart, we'll also break her will."
She was one of the FBI's top agents until she became the nation's most-wanted fugitive. Now Jane Hawk may be all that stands between a free nation and its enslavement by a powerful secret society's terrifying mind-control technology. She couldn't save her husband, or the others whose lives have been destroyed, but equipped with superior tactical and survival skills—and the fury born of a broken heart and a hunger for justice—Jane has struck major blows against the insidious cabal.

The Night Window
NEW YORK TIMES BESTSELLER • Jane Hawk's one-woman war comes to an explosive climax as the rogue FBI agent gambles everything against a terrifying conspiracy, for vengeance, for justice, and for humanity's freedom—from the author of The Silent Corner.
"Jane Hawk is arguably the best character Koontz has created. . . . Simply put, wow."—Associated Press
A visionary young filmmaker hunted for sport across a vast Colorado ranch by the celebrated billionaire at the heart of a monstrous cabal . . .
A brilliant computer hacker slipping through top-secret databases a whisper ahead of security trackers, gathering the facts to fight the all-powerful perpetrators of mass murder . . .
A pair of brutal operators, methodically shadowing their targets with every cutting-edge tool in the arsenal of today's surveillance state . . .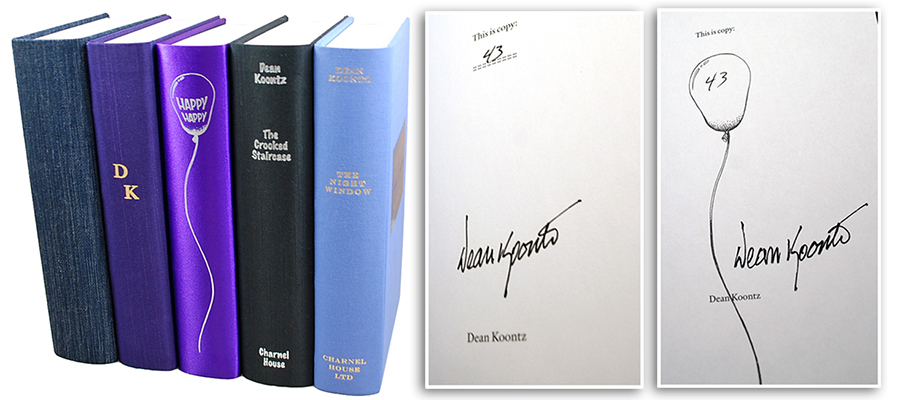 About The Author
ABOUT DEAN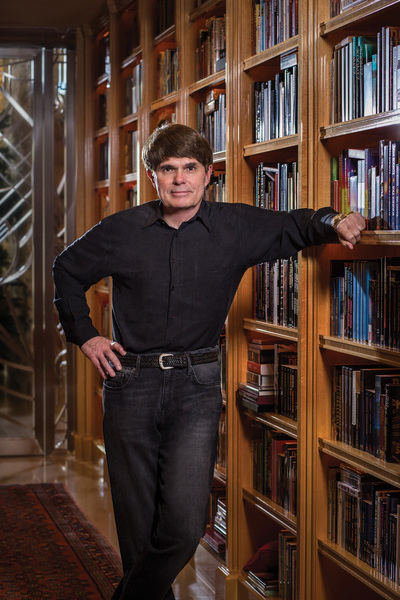 When he was a senior in college, Dean Koontz won an Atlantic Monthly fiction competition and has been writing ever since. His books are published in 38 languages and he has sold over 500 million copies to date.
Fourteen of his novels have risen to number one on the New York Times hardcover bestseller list (One Door Away From Heaven, From the Corner of His Eye, Midnight, Cold Fire, The Bad Place, Hideaway, Dragon Tears, Intensity, Sole Survivor, The Husband, Odd Hours, Relentless, What the Night Knows, and 77 Shadow Street), making him one of only a dozen writers ever to have achieved that milestone. Sixteen of his books have risen to the number one position in paperback. His books have also been major bestsellers in countries as diverse as Japan and Sweden.
The New York Times has called his writing "psychologically complex, masterly and satisfying." The New Orleans Times-Picayune said Koontz is, "at times lyrical without ever being naive or romantic. [He creates] a grotesque world, much like that of Flannery O'Conner or Walker Percy … scary, worthwhile reading." Rolling Stone has hailed him as "America's most popular suspense novelist."
Dean Koontz was born and raised in Pennsylvania. He graduated from Shippensburg State College (now Shippensburg University), and his first job after graduation was with the Appalachian Poverty Program, where he was expected to counsel and tutor underprivileged children on a one-to-one basis. His first day on the job, he discovered that the previous occupier of his position had been beaten up by the very kids he had been trying to help and had landed in the hospital for several weeks. The following year was filled with challenge but also tension, and Koontz was more highly motivated than ever to build a career as a writer. He wrote nights and weekends, which he continued to do after leaving the poverty program and going to work as an English teacher in a suburban school district outside Harrisburg. After a year and a half in that position, his wife, Gerda, made him an offer he couldn't refuse: "I'll support you for five years," she said, "and if you can't make it as a writer in that time, you'll never make it." By the end of those five years, Gerda had quit her job to run the business end of her husband's writing career.
Dean Koontz lives in Southern California with his wife, Gerda, their golden retriever, Elsa, and the enduring spirit of their goldens, Trixie and Anna.
REFERENCE - https://www.deankoontz.com/about-dean
Signature Authenticity
Lifetime Guarantee of Signature Authenticity.
Each volume has been personally signed by Dean Koontz directly onto the special limitation page. The autographs are not facsimiles, stamps, or auto-pens.
VERY FINE GUARANTEED. Each volume is in Very Fine condition without any flaws. There are no markings, writings, or stampings. No attached bookplates or indication of any removed. Each one is a well cared for book, protected from any potential damage. Square and tight spines. Sharp corners that are not bumped. Each volume is a wonderful bright clean copy.

Publisher:

Charnel House

Edition:

Matching Signed Limited Edition #43 of 250 (5-vol set)

Binding:

Cloth Hardcover

Illustrator:

see product description

Dimensions:

see product description

Signature Authenticity:

Lifetime Guarantee of Signature Authenticity. Each volume has been personally signed by Dean Koontz directly onto the special limitation page. The autographs are not facsimiles, stamps, or auto-pens.