Personally signed by the Hugo and Nebula award winning author, Anne McCaffrey.
Easton Press , Norwalk CT. Anne McCaffrey "Pegasus In Space" Signed First Edition. Includes COA from the publisher. This is number 1,286 of only 1,325 produced in this edition. The Signed First Editions of Science Fiction. Frontispiece by Vincent Di Fate.
Pegasus in Space (2000) is a science fiction novel by Anne McCaffrey, set in her "Talents Universe". It is the sequel to Pegasus in Flight and it completed a trilogy initiated in 1969.

About
For an overpopulated Earth whose resources are strained to the breaking point, there is only one place to look for relief: straight up. With the successful completion of the Padrugoi Space Station, humanity has at last achieved its first large-scale permanent presence in space. Additional bases are feverishly being built on the Moon and on Mars, stepping stones to the greatest adventure in all history: the colonization of alien worlds. Already long-range telescopes have identified a number of habitable planets orbiting the stars of distant galaxies. Now it's just a question of getting there.
But there are those who, for selfish motives of their own, want Padrugoi and the other outposts to fail. People who will stop at nothing to maintain their power or to revenge its loss. Standing in their way are the Talented, men and women gifted with extraordinary mental powers that have made them as feared as they are respected—and utterly indispensable to the colonization effort.
There is Peter Reidinger, a teenage paraplegic who happens to be the strongest telekinetic ever, his mind capable of teleporting objects and people thousands of miles in the blink of an eye. Yet all his power cannot repair his damaged spine or allow him to feel the gentle touch of a loved one . . . Rhyssa Owen, the powerful telepath and mother hen to Peter and the rest of her "children"—and a fierce, unrelenting fighter against the prejudice that would deny the Talented the right to lead happy and productive lives . . . and Amariyah, an orphan girl who loves two things in the world above all others: gardening and Peter Reidinger. And woe to anyone who harms either one of them—for the young girl's talent may prove to be the most amazing of all.
Now, as sabotage and attempted murder strike the Station, it's up to the Talented to save the day. Only who's going to save the Talented?
Features
Includes all the classic Easton Press qualities:

* Premium Leather
* Silk Moire Endleaves
* Distinctive Cover Design
* Hubbed Spine, Accented in Real 22KT Gold
* Satin Ribbon Page Marker
* Gilded Page Edges
* Long-lasting, High Quality Acid-neutral Paper
* Smyth-sewn Pages for Strength and Durability
* Beautiful Illustrations


About The Author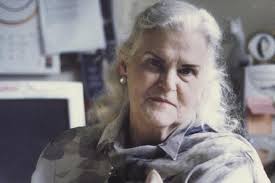 Anne Inez McCaffrey (1 April 1926 - 21 November 2011) was an American-born Irish writer, best known for the Dragonriders of Pern science fiction series. Early in McCaffrey's 46-year career as a writer, she became the first woman to win a Hugo Award for fiction and the first to win a Nebula Award. Her 1978 novel The White Dragon became one of the first science-fiction books to appear on the New York Times Best Seller list.
VERY FINE GUARANTEED
. A wonderful bright clean copy free of any markings, writings, or stamps. Sharp corners that are not bumped. Tight and square spine. Unread book. No attached bookplates or indication of any removed.
Publisher:

Easton Press

Edition:

Signed First Edition w/COA

Binding:

Leather Bound (Full genuine leather)

Illustrator:

Vincent Di Fate

Dimensions:

9.5 "x 6.25" x 1.5"

Signature Authenticity:

Lifetime Guarantee of Signature Authenticity. Personally signed by the author directly onto the special title page of the book. The autograph is not a facsimile, stamp, or auto-pen.