Personally signed by Kevin J. Anderson
Norwalk, CT. 1994. Signed First Edition. No dust-jacket as issued.
SIGNED BY AUTHOR. Signed First Edition - Limited Collector's Edition. A great unique gift for yourself or for a loved one. A luxurious leather bound masterpiece by Easton Press. Beautifully illustrated and bound in full genuine leather. A rare signed first edition for the discerning collector.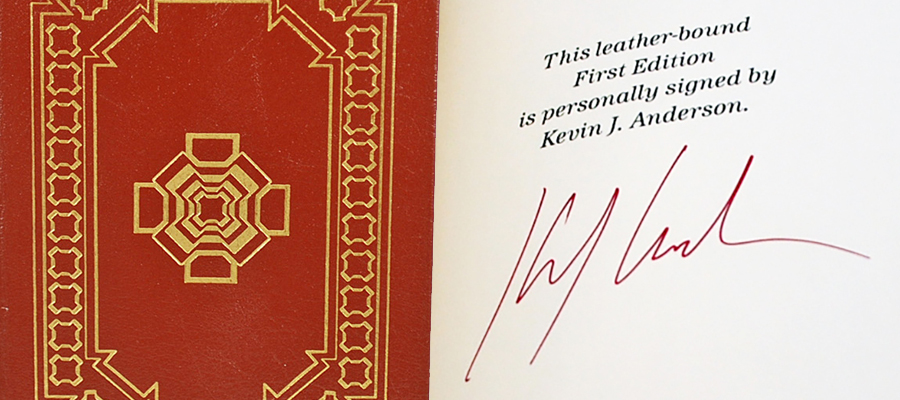 About
They were prisoners, exiles, pawns of a corrupt government. Now they are Dr. Rachel Dycek's adin, surgically transformed beings who can survive new lives on the surface of Mars. But they are still exiles, unable ever again to breathe Earth's air. And they are still pawns.
Features
Includes all the classic Easton Press qualities:

* Premium Leather
* Silk Moire Endleaves
* Distinctive Cover Design
* Hubbed Spine, Accented in Real 22KT Gold
* Satin Ribbon Page Marker
* Gilded Page Edges
* Long-lasting, High Quality Acid-neutral Paper
* Smyth-sewn Pages for Strength and Durability
* Beautiful Illustrations


About The Author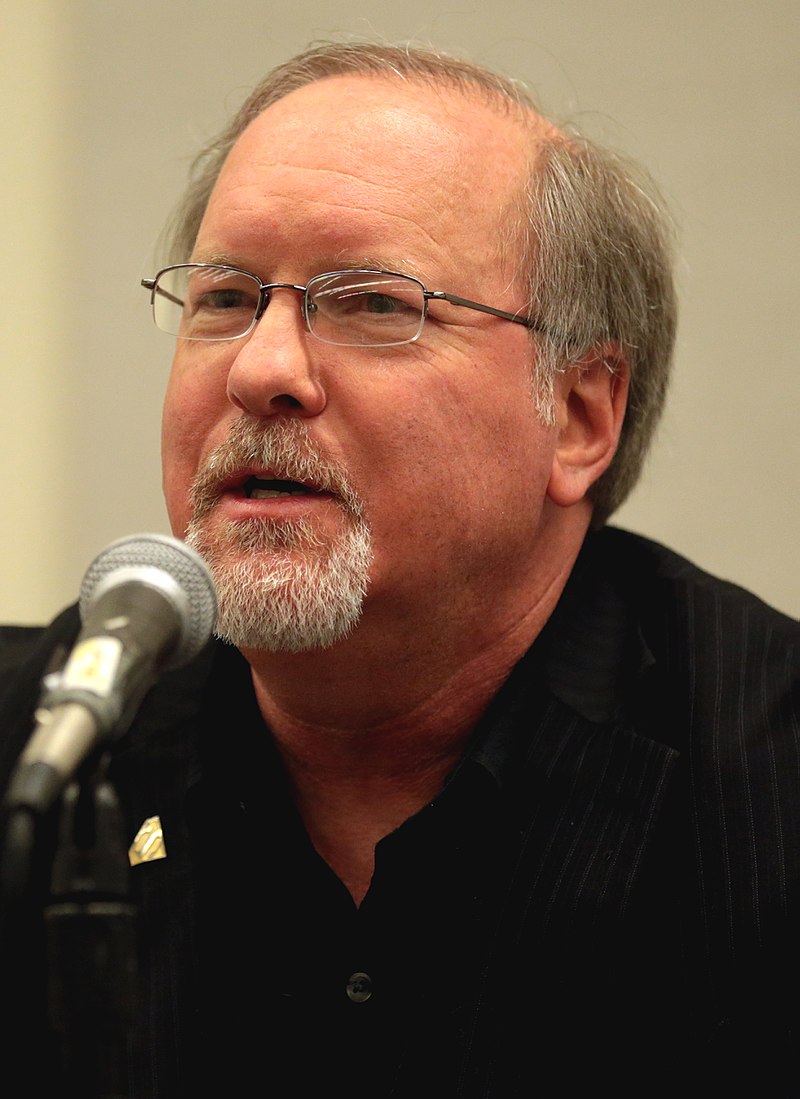 Kevin James Anderson (born March 27, 1962) is an American science fiction author with over 50 bestsellers. He has written spin-off novels for Star Wars, StarCraft, Titan A.E. and The X-Files, and with Brian Herbert is the co-author of the Dune prequel series. His original works include the Saga of Seven Suns series and the Nebula Award-nominated Assemblers of Infinity. He has also written several comic books, including the Dark Horse Star Wars collection Tales of the Jedi written in collaboration with Tom Veitch, Dark Horse Predator titles, and The X-Files titles for Topps. Some of Anderson's superhero novels include Enemies & Allies, about the first meeting of Batman and Superman, and The Last Days of Krypton, telling the story of how Superman's planet Krypton came to be destroyed.
Anderson has published over 140 books, over 50 of which have been on US and international bestseller lists, and he has more than 23 million books in print worldwide.
His wife is author Rebecca Moesta. They currently reside near Monument, Colorado.
VERY FINE GUARANTEED. A wonderful bright clean copy free of any markings, writings, or stamps. Sharp corners that are not bumped. Tight and square spine. Unread book. No attached bookplates or indication of any removed.
Book Grading Definitions.
Publisher:

Easton Press

Edition:

Signed First Edition

Binding:

Leather Bound (Full genuine leather)

Illustrator:

Jeff Fisher

Dimensions:

8.5" x 5.75" x 1"

Signature Authenticity:

Lifetime Guarantee of Signature Authenticity. Personally signed by the author directly onto the special title page of the book. The autograph is not a facsimile, stamp, or auto-pen.