Personally signed by Kamala Harris directly into the book!
Kamala Harris is the U.S. senator from California and 2020 Presidential Candidate. Her run for president officially began on January 21, 2019 and she has already proven to be one of the self-assured front runners as a democratic candidate.

Philomel Books (January 8, 2019). Kamala Harris "Superheroes Are Everywhere". Signed First Edition. Hardcover book. 40 pages. Obtained directly from the only book signing event for this title which was held at the Barnes N Noble in Los Angeles on January 13th, 2019. This book has been personally signed by Kamala Harris and includes provenance materials along with a letter of signature authenticity. Very Fine condition without any flaws.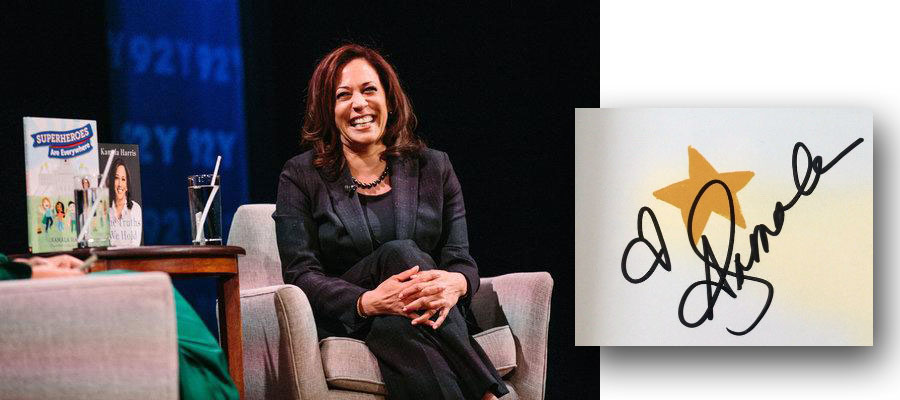 About the Author:
Kamala Harris (kamalaharris.org) serves as a U.S. senator from California. Before becoming a senator, she worked in the Alameda County district attorney's office, and was later elected district attorney of San Francisco and then Attorney General of California. The second African American woman and the first person of Indian descent ever elected to the U.S. Senate, she works hard to make sure all people have equal rights, especially kids. You can follow Kamala Harris on Facebook at Facebook.com/KamalaHarris or on Twitter @KamalaHarris.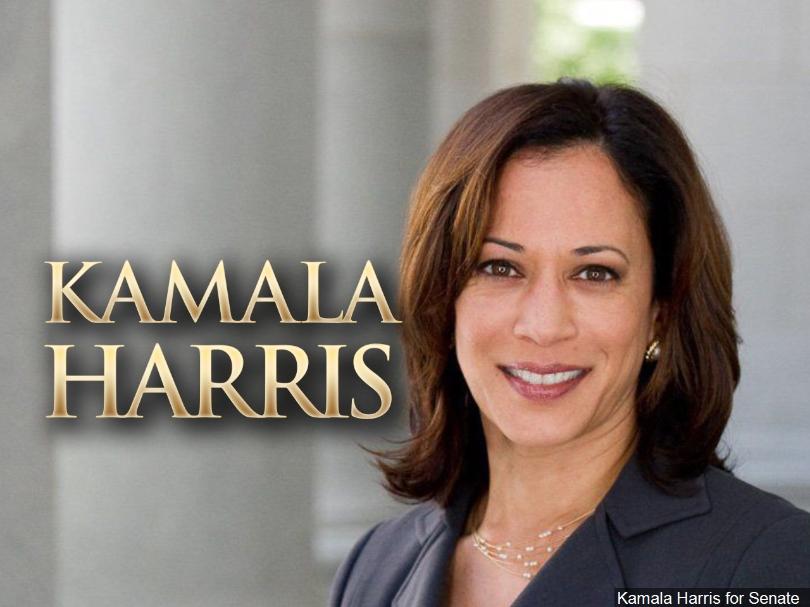 About the Book:
From Senator Kamala Harris comes a picture book memoir with an empowering message: Superheroes are all around us–and if we try, we can all be heroes too.
Before Kamala Harris became a district attorney and a United States senator, she was a little girl who loved superheroes. And when she looked around, she was amazed to find them everywhere! In her family, among her friends, even down the street–there were superheroes wherever she looked. And those superheroes showed her that all you need to do to be a superhero is to be the best that you can be.
In this empowering and joyful picture-book memoir that speaks directly to kids, Kamala Harris takes readers through her life and shows them that the power to make the world a better place is inside all of us. And with fun and engaging art by Mechal Renee Roe, as well as a guide to being a superhero at the end, this book is sure to have kids taking up the superhero mantle (cape and mask optional).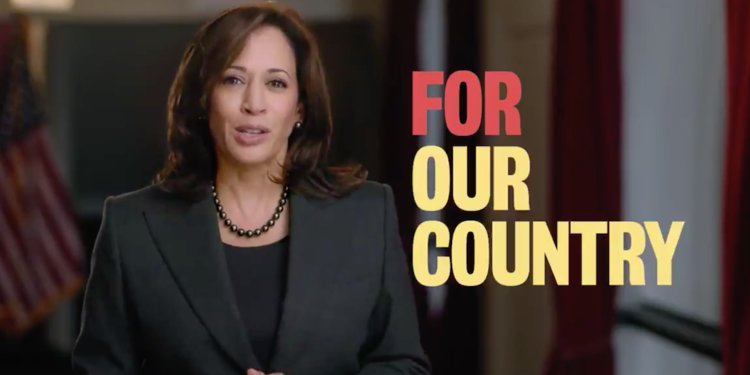 from Wikipedia
Kamala Devi Harris is an American attorney and politician serving as the junior United States Senator for California since 2017. A member of the Democratic Party, she previously served as the 32nd Attorney General of California from 2011 to 2017, and as District Attorney of San Francisco from 2004 to 2010. In January 2019, Harris published a memoir, The Truths We Hold: An American Journey.
Born in Oakland, California, Harris is a graduate of Howard University and University of California, Hastings College of the Law. In the 1990s, Harris worked in the San Francisco District Attorney's Office and the City Attorney of San Francisco's office. In 2004, Harris was elected District Attorney of San Francisco.
Harris was narrowly elected as California's Attorney General in 2010 and reelected in 2014 by a wide margin. On November 8, 2016, she defeated Loretta Sanchez in the 2016 Senate election to succeed outgoing Senator Barbara Boxer, becoming California's third female U.S. Senator and the first of either Indian or Jamaican descent.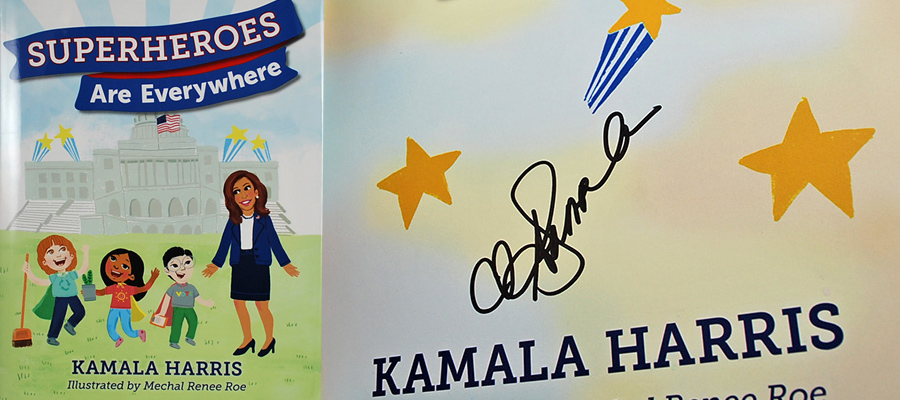 Features
Personally signed by Kamala Harris
Letter of Signature Authenticity

Signed First Edition, First Printing

Very Fine without any discernible flaws

available on a "first come, first served" basis

Free luxury gift wrapping

protected in a brand new archival acid-free Mylar sleeve

the same quality and attention you have come to expect from veryfinebooks.com

30 day return policy with free 2-way shipping (within the US)
VERY FINE GUARANTEED.
Very Fine without any flaws. As New. A wonderful bring clean copy without any other marks, writings , or stamps. Clean & straight boards. No attached bookplates or indication of any removed. A well-cared for book, protected from any potential damage. Unread with square and tight spine.
Book Grading Definitions
Condition:

Very Fine

Edition:

Signed First Edition, First Printing

Binding:

Hardcover

Illustrator:

Mechal Renee Roe

Dimensions:

6.4" x 1.2" x 9.5"

Signature Authenticity:

Lifetime Guarantee of Signature Authenticity. Personally signed by the author directly into the book. The autograph is not a facsimile, stamp, or auto-pen.

Author:

Kamala Harris