Personally hand signed by Jack Womack on a special limitation page.
Easton Press. Norwalk, CT. 1993. SIGNED BY AUTHOR. Signed First Edition - Limited Collector's Edition. A great unique gift for yourself or for a loved one. A luxurious leather bound masterpiece from the Signed First Edition of Science Fiction collection by Easton Press. Beautifully illustrated and bound in full genuine leather. One of the most celebrated works of science fiction literature by a historical writer. A rare signed first edition for the discerning collector.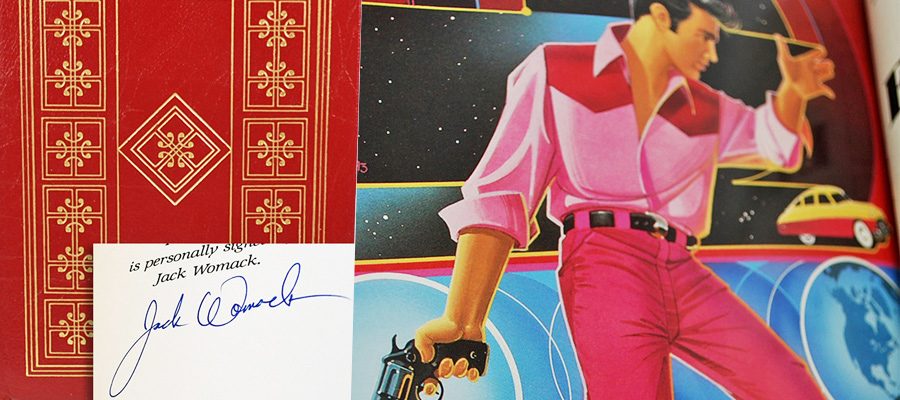 Elvissey (1993) is a Jack Womack science fiction novel, one of his Dryco series, set in a dystopian 2033 CE. This fictional universe is dominated by Dryco, a Machiavellian multinational corporation which pursues its plans for global domination of its world, amidst runaway climate change, unstable weather patterns and rising sea levels, which threaten to eventually inundate old New York. It won a Philip K. Dick Award in its year of publication.
Features
Includes all the classic Easton Press qualities:

* Premium Leather
* Silk Moire Endleaves
* Distinctive Cover Design
* Hubbed Spine, Accented in Real 22KT Gold
* Satin Ribbon Page Marker
* Gilded Page Edges
* Long-lasting, High Quality Acid-neutral Paper
* Smyth-sewn Pages for Strength and Durability
* Beautiful Illustrations


About The Author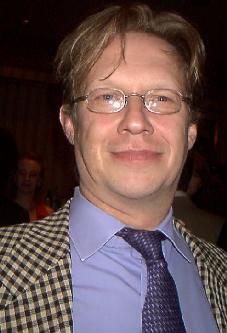 Jack Womack was born in Kentucky in 1956. Having survived a Kafka-esque childhood, he travelled to New York, saw it with an outsider's eye and has never been the same since. In Womack's novels, New York is strange and unsettling, a city of joy and pain, horror and transcendence. Dubbed 'the coolest writer of his generation', Womack is the favourite author of William Gibson.
VERY FINE GUARANTEED. A wonderful bright clean copy free of any markings, writings, or stamps. Sharp corners that are not bumped. Tight and square spine. Unread book. No attached bookplates or indication of any removed.
Book Grading Definitions
Publisher:

Easton Press

Edition:

Signed First Edition

Binding:

Leather Bound (Full genuine leather)

Illustrator:

David Deitrick

Dimensions:

8.75 "x 6" x 1.25"

Signature Authenticity:

Lifetime Guarantee of Signature Authenticity. Personally signed by the author directly onto the special title page of the book. The autograph is not a facsimile, stamp, or auto-pen.