Personally signed by Neil Gaiman, an important author established as one of the creators of modern comics, as well as an author whose work crosses genres and reaches audiences of all ages.
SIGNED LIMITED EDITION. LEATHER-BOUND HEIRLOOM EDITION.
The Easton Press: Norwalk, CT 2016. Neil Gaiman "Neverwhere". Signed by the author. Signed Limited Edition. Leather Bound Collector's Edition. Luxuriously bound in full genuine leather with a frontis illustration. Gilt decorated black leather. 203 pages. A beautiful edition for the collector. Sealed without any flaws. Includes COA and notes by the publisher. This rare signed edition is very uncommon.
Features
Each volume Includes all the classic Easton Press qualities:

* Premium Leather
* Silk Moire Endleaves
* Distinctive Cover Design
* Hubbed Spine, Accented in Real 22KT Gold
* Satin Ribbon Page Marker
* Gilded Page Edges
* Long-lasting, High Quality Acid-neutral Paper
* Smyth-sewn Pages for Strength and Durability
* Beautiful Illustrations
National Bestseller
Selected as one of NPR's Top 100 Science Fiction and Fantasy Books of All Time
Neverwhere is the companion novelisation written by English author Neil Gaiman of the television serial Neverwhere, written by Gaiman and devised by Lenny Henry. The plot and characters are exactly the same as in the series, with the exception that the novel form allowed Gaiman to expand and elaborate on certain elements of the story and restore changes made in the televised version from his original plans. Most notable is the appearance of the Floating Market at Harrods (in the novel) rather than under Battersea power station (the TV series). This is because the management of Harrods changed their minds about proposed filming. The novel was originally released by BBC Books in 1996, three episodes into the television series run. It was accompanied by a spoken word CD and cassette release, also by the BBC.
The novel enjoyed great success, whereas its television roots did not receive as much international exposure as the novel. In addition to being translated into various languages, it was also re-published as an "Author's Preferred Text" version, (a combination of the international and original English version, with additional scenes re-inserted by Gaiman) alongside American Gods in 2006. The original BBC Books version had a cover by longtime Gaiman collaborator Dave McKean, taken from the bird's head rings, flaming fist and London Underground styled graphics created by McKean for the series, as well as a brief section by Gaiman on the making of the series.
The #1 New York Times bestselling author's ultimate edition of his wildly successful first novel featuring his "preferred text"—and including his new Neverwhere tale, "How the Marquis Got His Coat Back."
Richard Mayhew is a young man with a good heart and an ordinary life, which is changed forever when he stops to help a girl he finds bleeding on a London sidewalk. His small act of kindness propels him into a world he never dreamed existed. There are people who fall through the cracks, and Richard has become one of them. And he must learn to survive in this city of shadows and darkness, monsters and saints, murderers and angels, if he is ever to return to the London that he knew.
"A fantastic story that is both the stuff of dreams and nightmares" (San Diego Union-Tribune), Neil Gaiman's first solo novel has become a touchstone of urban fantasy, and a perennial favorite of readers everywhere.
Reviews
"Delightful … inventively horrific." —USA Today
"For those who have not read Neverwhere, the new edition is the one to read ... readers can experience this spellbinding, magical world the way that Neil Gaiman wanted us to all along." — Huffington Post
"For those who have never been to Neverwhere, it's time to go. For those who may have traveled once before, this new edition is calling out to you. There is more to see, hear and learn." — Suspense Magazine
About the Author
Neil Gaiman (born 10 November 1960) is an English author of short fiction, novels, comic books, graphic novels, nonfiction, audio theatre, and films. His works include the comic book series The Sandman and novels Stardust, American Gods, Coraline, and The Graveyard Book. He has won numerous awards, including the Hugo, Nebula, and Bram Stoker awards, as well as the Newbery and Carnegie medals. He is the first author to win both the Newbery and the Carnegie medals for the same work, The Graveyard Book (2008). In 2013, The Ocean at the End of the Lane was voted Book of the Year in the British National Book Awards. Gaiman has lived near Menomonie, Wisconsin, since 1992. As of 2013, Gaiman also resides in Cambridge, Massachusetts. In 2014, he took up a five year appointment as professor in the arts at Bard College, in Annandale-on-Hudson, New York. Gaiman frequently performs public readings from his stories and poetry, and has toured with his wife, musician Amanda Palmer.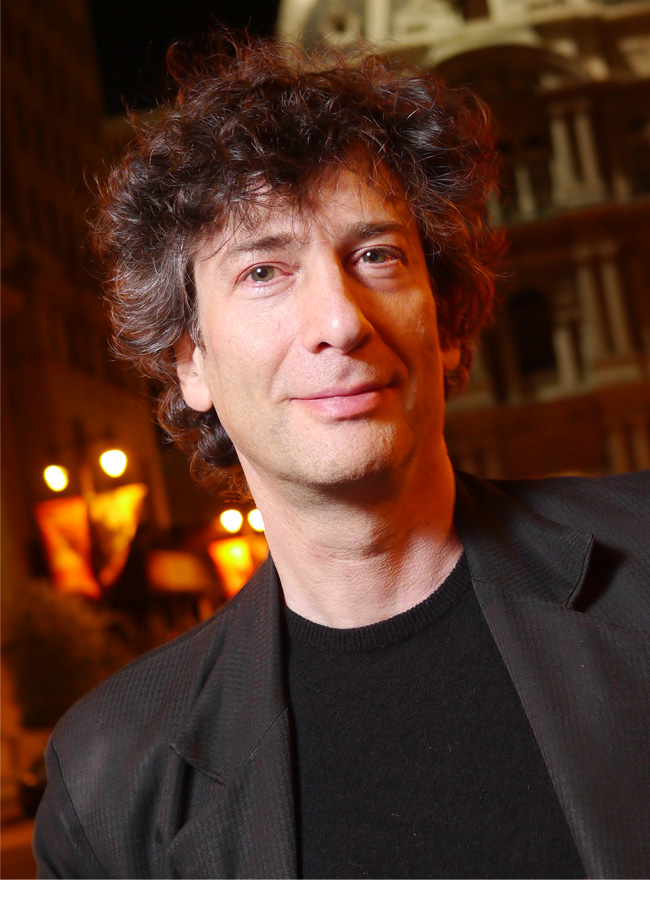 VERY FINE GUARANTEED. Sealed without any visible flaws. A wonderful bright clean copy free of any markings, writings, or stamps. Sharp corners that are not bumped. Unread book with square and tight spine. No attached bookplate or indication of any removed.
Publisher:

Easton Press (2012)

Edition:

Signed Limited Edition

Binding:

Full Genuine Leather

Author:

Neil Gaiman

Title:

Neverwhere