"Gloriously witty, keen and spirited" J.J. Abrams, Director of Star Wars: The Rise of Skywalker
---
Personally signed by Anthony Daniels directly into the book. Limited to only 1,000
Dorling Kindersley. November 2019. Anthony Daniels "I Am C-3PO: The Inside Story" UK First Edition as stated. Signed Limited Numbered edition of only 1,000 produced. Slipcased. This edition contains an envelope with several photos as shown. Gold sprayed page edges. As New without any flaws. Sealed. Personally signed and numbered by Anthony Daniels on the first free end paper in gold pen. Forward by J.J. Abrams.
"The odds of me ever writing a book were approximately... Oh, never mind. My golden companion worries about such things - I don't. I have indeed now written a book - telling my story, in my voice, not his - recognizing that our voices and our stories are inextricably intertwined."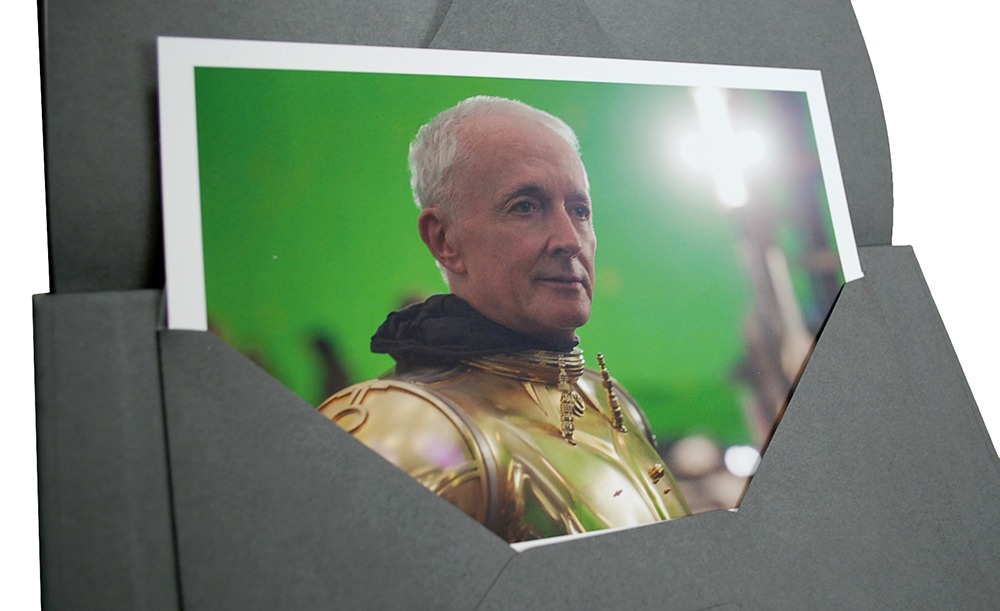 When Star Wars burst on to the big screen in 1977, an unfailingly polite golden droid called C-3PO captured imaginations around the globe. But C-3PO wasn't an amazing display of animatronics with a unique and unforgettable voiceover. Inside the metal costume was an actor named Anthony Daniels.
In this deeply personal memoir, Anthony Daniels recounts his experiences of the epic cinematic adventure that has influenced pop culture for more than 40 years. For the very first time, he candidly describes his most intimate memories as the only actor to appear in every Star Wars film - from his first meeting with George Lucas to the final, emotional days on the set of Star Wars: The Rise of Skywalker. With a foreword by J.J. Abrams and never-before-seen photography, this book is a nostalgic look back at the Skywalker saga as it comes to a close. I Am C-3PO: The Inside Story reveals Anthony Daniels' vulnerability, how he established his role and what he accomplished, and takes readers on a journey that just happens to start in a galaxy far, far away.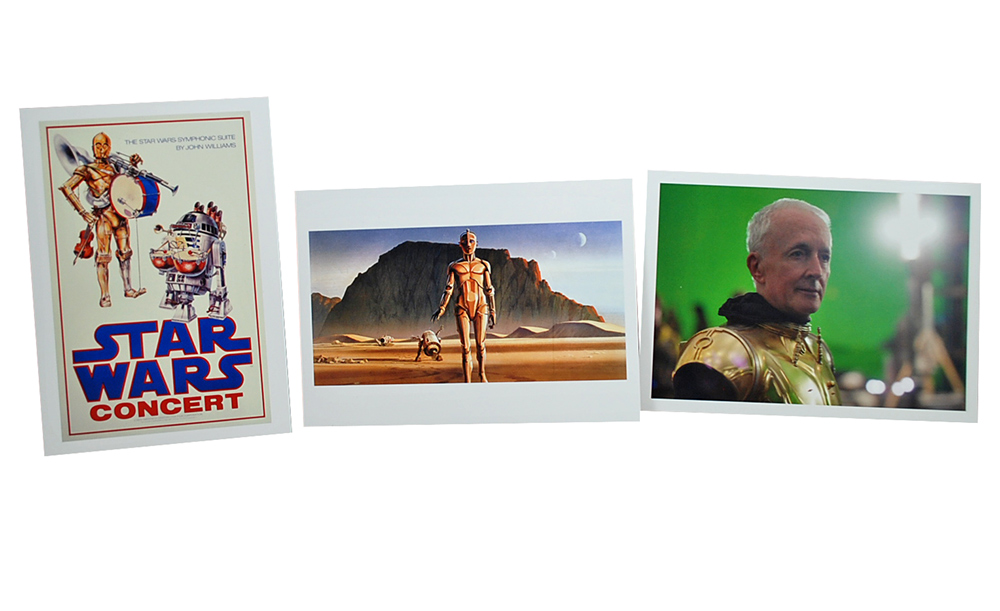 Review
"[Anthony Daniels's] is the truest kind of inside story....After all these years, lines of his from the original trilogy still ring in my head and come out in my everyday speech...."–WIRED's 13 Must-Read Books for Fall, featured book
About the Author Anthony Daniels has appeared in more Star Wars movies than any other actor (10 of the 11 so far released or currently in production). In addition, as one of the first actors to become involved in the production of the original Star Wars in 1975, Daniels has a unique perspective on the creation of the entire Star Wars saga, spanning 40 years of incredible movie-making magic.

FROM THE PUBLISHER: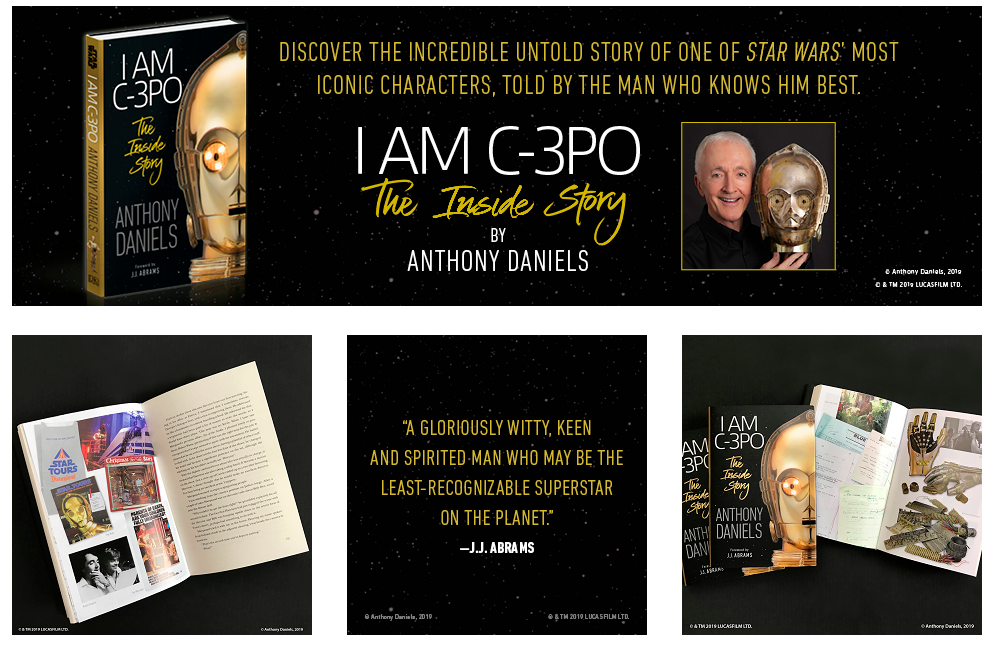 About The Author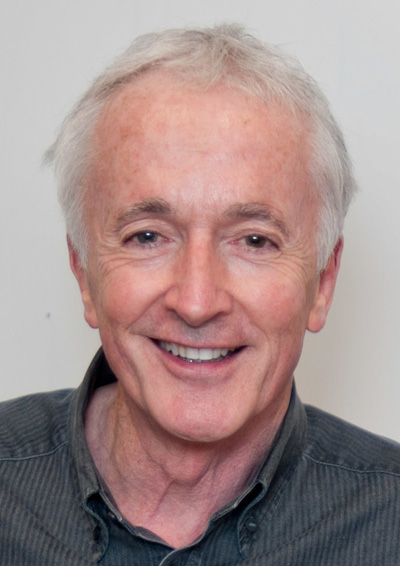 Anthony Daniels (born 21 February 1946) is an English actor and mime artist. He is best known for playing C-3PO in the Star Wars film series, beginning with the original 1977 film. He is the only actor to have appeared in all theatrical films in the series, as well as many of its spin-offs, including television shows, video games, radio serials, etc.
Daniels was the voice of Legolas in the Ralph Bakshi animated adaptation of The Lord of the Rings (1978). He has appeared intermittently on British television in various dramas, including playing a pathologist in Prime Suspect starring Helen Mirren. Daniels is currently an adjunct professor at Carnegie Mellon University's Entertainment Technology Center.
VERY FINE GUARANTEED. Sealed.
Very Fine without any flaws. A wonderful bring clean copy without any other marks, writings , or stamps. Clean & straight boards. No attached bookplates or indication of any removed. A well-cared for book, protected from any potential damage. Unread with square and tight spine.
Publisher:

Penguin Random House 2019

Edition:

Signed Limited Edition of 1,000

Binding:

Slipcased Hardcover

Illustrator:

See product description

Dimensions:

9" x 6" x 1.5"

Signature Authenticity:

Lifetime Guarantee of Signature Authenticity. Personally signed by the author directly into the book. The autograph is not a facsimile, stamp, or auto-pen.