Personally signed by Jonathan Franzen
Easton Press Norwalk, CT. Signed Limited Edition. No dust-jacket as issued. Genuine leather, with Certificate of Authenticity and Collector's Notes. Limited to only 1,200 copies. A wonderful unique gift for yourself or for a loved one.
Jonathan Franzen's exhilarating novel The Corrections tells a spellbinding story with sexy comic brio, and evokes a quirky family akin to Anne Tyler's, only bitter. Franzen's great at describing Christmas homecomings gone awry, cruise-ship follies, self-deluded academics, breast-obsessed screenwriters, stodgy old farts and edgy Tribeca bohemians equally at sea in their lives, and the mad, bad, dangerous worlds of the Internet boom and the fissioning post-Soviet East.
Reviews

"You will laugh, wince, groan, weep, leave the table and maybe the country, promise never to go home again, and be reminded of why you read serious fiction in the first place." - The New York Review of Books
"Marvelous...Everything we want in a novel, except, when it's rocking along, for it never to be over." -The New York Times Book Review
"Jonathan Franzen has built a powerful novel out of the swarming consciousness of a marriage, a family, a whole culture-our culture."---Don DeLillo
"Looms as a model for what ambitious storytelling can still say about modern life...Franzen swings for the fences and clears them with yards to spare." - San Francisco Chronicle "The novel we've been waiting for...a stunning anatomy of family dysfunction...a contemporary novel that will endure." --Esquire
"Frighteningly, luminously authentic." --The Boston Globe
"Funny and deeply sad, large-hearted and merciless, The Corrections is a testament to the range and depth of pleasures great fiction affords." --David Foster Wallace
"This is a spellbinding novel...that is both funny and piercing." --People
About the Book
Franzen's The Corrections, a novel of social criticism, garnered considerable critical acclaim in the United States.
Jonathan Franzen's third novel,
The Corrections
, is a great work of art and a grandly entertaining overture to our new century: a bold, comic, tragic, deeply moving family drama that stretches from the Midwest at mid-century to Wall Street and Eastern Europe in the age of greed and globalism. Franzen brings an old-time America of freight trains and civic duty, of Cub Scouts and Christmas cookies and sexual inhibitions, into brilliant collision with the modern absurdities of brain science, home surveillance, hands-off parenting, do-it-yourself mental healthcare, and the anti-gravity New Economy. With
The Corrections
, Franzen emerges as one of our premier interpreters of American society and the American soul.Enid Lambert is terribly, terribly anxious. Although she would never admit it to her neighbors or her three grown children, her husband, Alfred, is losing his grip on reality. Maybe it's the medication that Alfred takes for his Parkinson's disease, or maybe it's his negative attitude, but he spends his days brooding in the basement and committing shadowy, unspeakable acts. More and more often, he doesn't seem to understand a word Enid says.Trouble is also brewing in the lives of Enid's children. Her older son, Gary, a banker in Philadelphia, has turned cruel and materialistic and is trying to force his parents out of their old house and into a tiny apartment.
The middle child, Chip, has suddenly and for no good reason quit his exciting job as a professor at D------ College and moved to New York City, where he seems to be pursuing a "transgressive" lifestyle and writing some sort of screenplay. Meanwhile the baby of the family, Denise, has escaped her disastrous marriage only to pour her youth and beauty down the drain of an affair with a married man--or so Gary hints.Enid, who loves to have fun, can still look forward to a final family Christmas and to the ten-day Nordic Pleasurelines Luxury Fall Color Cruise that she and Alfred are about to embark on. But even these few remaining joys are threatened by her husband's growing confusion and unsteadiness. As Alfred enters his final decline, the Lamberts must face the failures, secrets, and long-buried hurts that haunt them as a family if they are to make the corrections that each desperately needs.
In September 2001, The Corrections was selected for Oprah Winfrey's book club. Franzen was, at the time, willing to participate in the selection, appearing in B-roll footage in his hometown of St. Louis (described in an essay in How To Be Alone entitled "Meet Me In St. Louis") and sitting down for a lengthy interview with Oprah. In October 2001, however, The Oregonian printed an article in which Franzen made remarks expressing unease with the selection. He expressed his dissatisfaction with the Oprah insignia being printed on his book by saying, "I see this as my book, my creation, and I didn't want that logo of corporate ownership on it." Soon afterward, Franzen's invitation to appear on Oprah's show was rescinded, with his "seemingly uncomfortable" attitude being cited as the reason.
Although the controversy arguably caused damage to Franzen's reputation, it had little effect on the sales of The Corrections, which became one of the best-selling works of literary fiction of the 21st century so far and won both the 2001 National Book Award for Fiction and the 2002 James Tait Black Memorial Prize for fiction. At the NBA ceremony Franzen thanked Oprah in his brief acceptance speech: "I'd also like to thank Oprah Winfrey for her enthusiasm and advocacy on behalf of The Corrections." Prior to this novel he was perhaps best known for his April 1996 Harper's Magazine essay "Perchance To Dream: In The Age of Images a Reason to Write Novels".
Features
A leather-bound heirloom produced to last generations. Limited to only 1200 signed and numbered copies. Certificate of Authenticity guarantees signature. Also includes collector's note and the following classic Easton Press trimmings:

* Premium Leather
* Silk Moire Endleaves
* Distinctive Cover Design
* Hubbed Spine, Accented in Real 22KT Gold
* Satin Ribbon Page Marker
* Gilded Page Edges
* Long-lasting, High Quality Acid-neutral Paper
* Smyth-sewn Pages for Strength and Durability
* Beautiful Illustrations

About The Author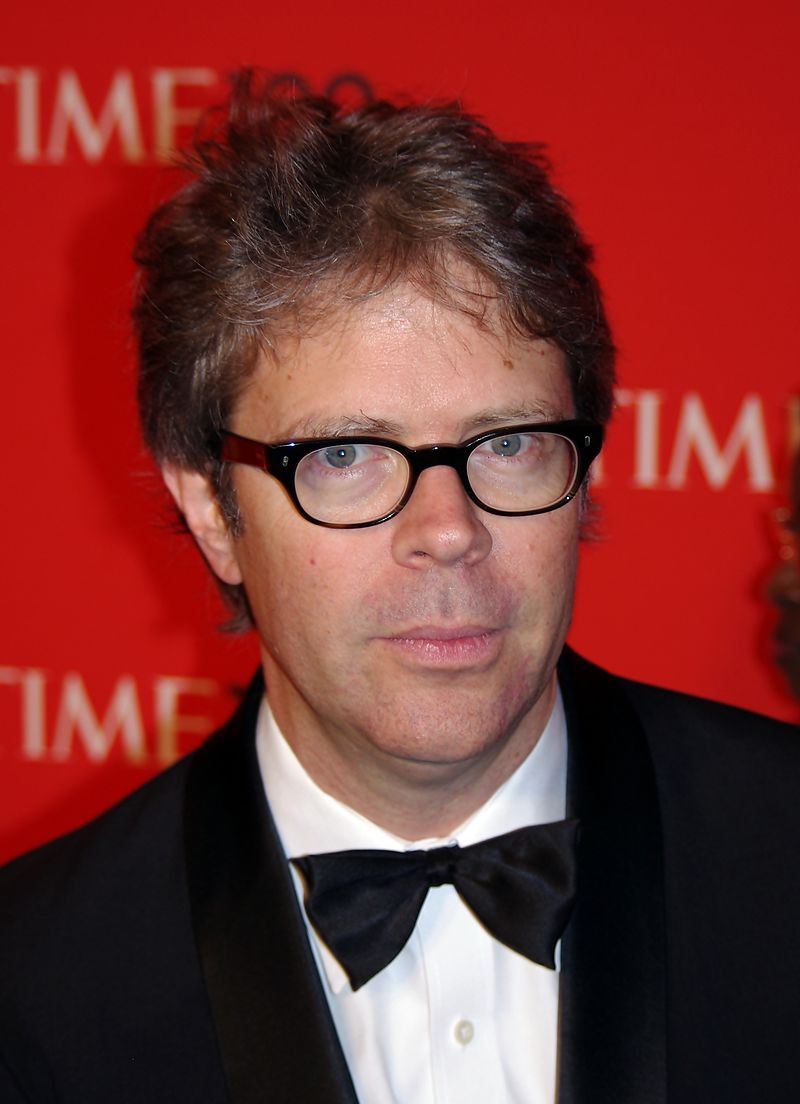 Jonathan Earl Franzen (born August 17, 1959) is an American novelist and essayist. His 2001 novel The Corrections, a sprawling, satirical family drama, drew widespread critical acclaim, earned Franzen a National Book Award, was a Pulitzer Prize for Fiction finalist, earned a James Tait Black Memorial Prize and was shortlisted for the International Dublin Literary Award. His novel Freedom (2010) garnered similar praise and led to an appearance on the cover of Time magazine alongside the headline "Great American Novelist".
Franzen has contributed to The New Yorker magazine since 1994. His 1996 Harper's essay Perchance to Dream bemoaned the state of contemporary literature. Oprah Winfrey's book club selection in 2001 of The Corrections led to a much publicized feud with the talk show host.
In recent years, Franzen has become recognized for his opinions on everything from social networking services such as Twitter ("What happens to the people who want to communicate in depth, individual to individual, in the quiet and permanence of the printed word?"; "the actual substance of our daily lives is total electronic distraction") to the impermanence of e-books ("All the real things, the authentic things, the honest things, are dying off.") and the self-destruction of America.
VERY FINE GUARANTEED
. As New (Sealed). The condition is of the highest quality without any discernible flaws.
Publisher:

Easton Press

Edition:

Signed Limited Edition

Binding:

Full genuine leather

Illustrator:

N/A

Dimensions:

9.25" x 6.25" x 1.75"

Signature Authenticity:

Lifetime Guarantee of Signature Authenticity. Personally signed by the author directly into the book. The autograph is not a facsimile, stamp, or auto-pen.