LINCOLN - AN INTIMATE PORTRAIT
Easton Press, Norwalk, CT. LIFE "Lincoln: An Intimate Portrait". Oversized Deluxe Limited Edition. Sealed.
A special commemorative on the 150th Anniversary of the assassination of President Abraham Lincoln... Using images, artifacts and Abraham Lincoln's own words, this fully illustrated book -- assembled by the editors of LIFE -- takes readers beyond the familiar stories to reveal Lincoln's soul and essence. A powerful record of an iconic American life. Illustrated throughout.
Oversized Edition (10 3/4" x 13 1/2" x 1.2" , 256pp)
On the 150th anniversary of Abraham Lincoln's assassination, the editors of LIFE bring readers everything that has been left to us from the life of one of history's most iconic figures. His pictures, actions, words in his speeches and his private letters are analyzed and pointed inward toward the person, to help us understand the man: the heart and soul of the man. This book is about the artifacts that are left us all these years later (letters, speeches and particularly pictures) — things that LIFE can show that allow us to know this man more intimately. And so we, with help from experts and several famous commentators, will show them in our pages, and lead the reader to the clues about Lincoln's essence.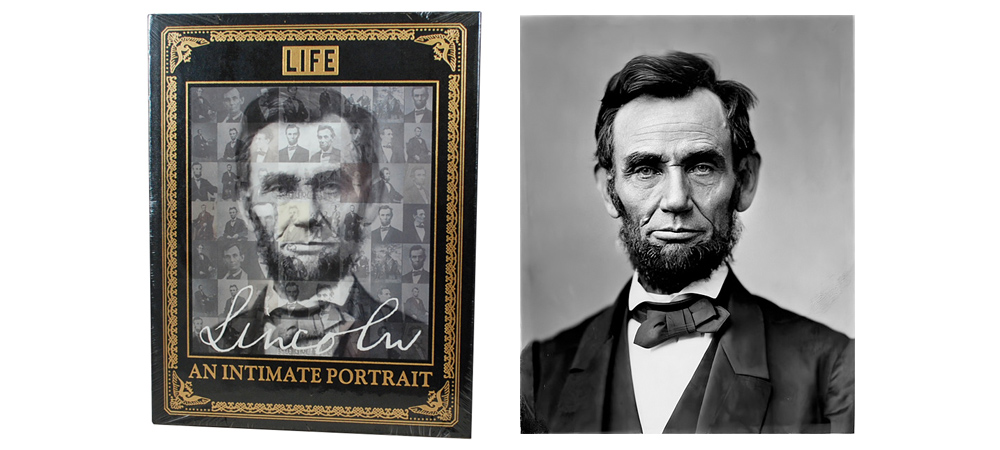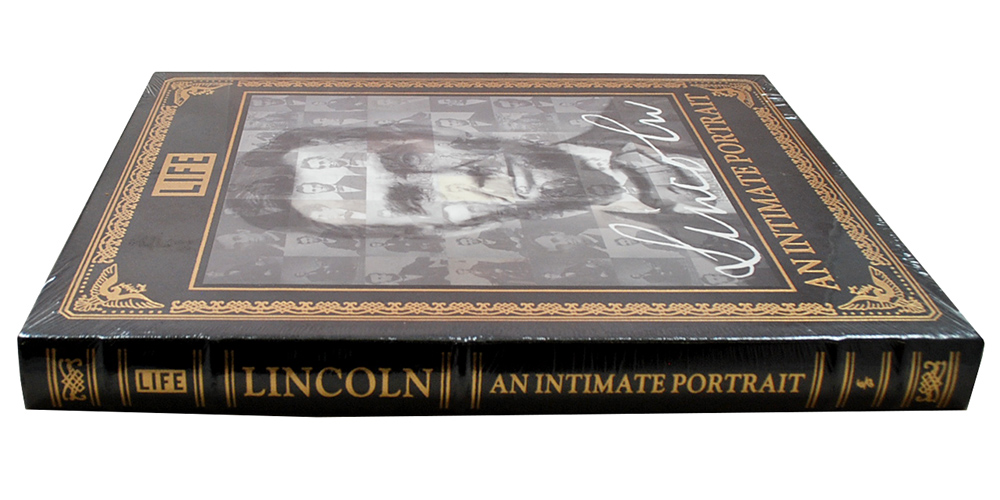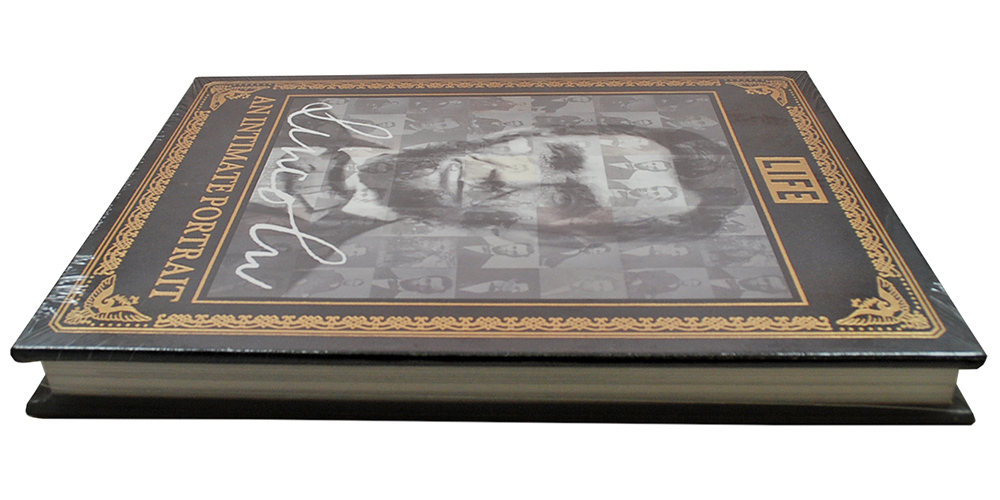 Features
Includes all the classic Easton Press qualities:

* Premium Leather
* Silk Moire Endleaves
* Distinctive Cover Design
* Hubbed Spine, Accented in Real 22KT Gold
* Satin Ribbon Page Marker
* Gilded Page Edges
* Long-lasting, High Quality Acid-neutral Paper
* Smyth-sewn Pages for Strength and Durability
* Beautiful Illustrations
VERY FINE GUARANTEED
. Sealed. A wonderful bright clean copy free of any markings, writings, or stamps. Sharp corners that have not been bumped. Tight binding. Unread book. No bookplates attached or indication of any removed. The gilded page edges are free of any marks, scratches, or blemishes.
Publisher:

Easton Press

Edition:

Deluxe Limited Edition

Binding:

Full Genuine Leather

Illustrator:

See description for details

Dimensions:

10 3/4" x 13 1/2" x 1.2"