Personally signed by Neil deGrasse Tyson directly on the special title page.
Easton Press, Norwalk CT. 2007 Neil deGrasse Tyson "Death By Black Hole" Signed Limited Edition. Leather bound collector's edition. Includes original collector's note card along with the publisher issued COA that is signed and dated by the author along with a witness and the publisher.
A breathtaking guided tour through the mysteries of the cosmos by one of America's best-known astrophysicists - a natural teacher with a unique ability to share his infectious fascination for our universe.
Loyal readers of the monthly "Universe" essays in Natural History magazine have long recognized Neil deGrasse Tyson's talent for guiding them through the mysteries of the cosmos with stunning clarity and almost childlike enthusiasm. Here, Tyson compiles his favorite essays across a myriad of cosmic topics. The title essay introduces readers to the physics of black holes by explaining the gory details of what would happen to your body if you fell into one. "Holy Wars" examines the needless friction between science and religion in the context of historical conflicts. "The Search for Life in the Universe" explores astral life from the frontiers of astrobiology. And "Hollywood Nights" assails the movie industry's feeble efforts to get its night skies right. Known for his ability to blend content, accessibility, and humor, Tyson is a natural teacher who simplifies some of the most complex concepts in astrophysics while simultaneously sharing his infectious excitement about our universe.

Reviews
"Characteristically fun and jaunty." - Sky and Telescope
"Dr. Tyson has a grand time dissecting certain forms of foolishness. Get it, plan to savor it" - Angela Gunn, USAToday.com
"Tyson comes across as having an excellent grasp of the current state of astrophysics, cosmology, chemistry and other scientific disciplines... he conveys knowledge clearly to the nonspecialist, often with ingratiating humor and wit." - Roy E. Perry, The Tennessean
Features
Includes all the classic Easton Press qualities:

* Premium Leather
* Silk Moire Endleaves
* Distinctive Cover Design
* Hubbed Spine, Accented in Real 22KT Gold
* Satin Ribbon Page Marker
* Gilded Page Edges
* Long-lasting, High Quality Acid-neutral Paper
* Smyth-sewn Pages for Strength and Durability
* Beautiful Illustrations


About The Author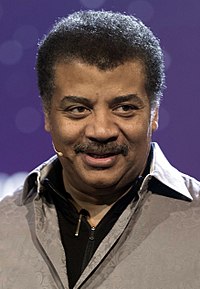 Neil deGrasse Tyson (/dəˈɡræs/; born October 5, 1958) is an American astrophysicist, author, and science communicator. Since 1996, he has been the Frederick P. Rose Director of the Hayden Planetarium at the Rose Center for Earth and Space in New York City. The center is part of the American Museum of Natural History, where Tyson founded the Department of Astrophysics in 1997 and has been a research associate in the department since 2003.
Tyson studied at Harvard University, the University of Texas at Austin and Columbia University. From 1991 to 1994 he was a postdoctoral research associate at Princeton University. In 1994, he joined the Hayden Planetarium as a staff scientist and the Princeton faculty as a visiting research scientist and lecturer. In 1996, he became director of the planetarium and oversaw its $210-million reconstruction project, which was completed in 2000.
VERY FINE GUARANTEED. A wonderful bright clean copy free of any markings, writings, or stamps. Unread book with sharp corners that are not bumped. Tight and square spine. No attached bookplates or indication of any removed, and free of tobacco odors. The gilded page edges are free of any marks, spots, or blemishes.
Publisher:

Easton Press

Edition:

Signed Limited Edition w/COA

Binding:

Full genuine leather

Illustrator:

N/A

Dimensions:

9"x6" x 1.5"