Personally hand signed by Oscar Hijuelos on a special page.

Easton Press, Norwalk, CT. Oscar Hijuelos "The Mambo Kings Play Songs of Love" Signed Limited Edition. Full genuine leather. A luxurious leather bound collectible for your library that would also make a great gift for someone special.
From FSG Classics, a special twenty-fifth anniversary edition of Oscar Hijuelos's beloved Pulitzer Prize winning novel.
It's 1949 and two young Cuban musicians make their way from Havana to the grand stage of New York City. It is the era of mambo, and the Castillo brothers, workers by day, become stars of the dance halls by night, where their orchestra plays the lush, sensuous, pulsing music that earns them the title of the Mambo Kings. This is their moment of youth, exuberance, love, and freedom a golden time that decades later is remembered with nostalgia and deep affection.
Hijuelos's marvelous portrait of the Castillo brothers, their families, their fellow musicians and lovers, their triumphs and tragedies, re-creates the sights and sounds of an era in music and an unsung moment in American life. Exuberantly celebrated from the moment it was published in 1989, "The Mambo Kings Play Songs of Love" won the Pulitzer Prize for Fiction in 1990 (making Hijuelos the first Hispanic recipient of the award). It was adapted for a major motion picture in 1992 and remains a perennial bestseller. The story's themes of cultural fusion and identity are as relevant today as they were twenty-five years ago, proving Hijuelos's novel to be a genuine and timeless classic."

About the book
The Mambo Kings Play Songs of Love is a 1989 novel by Oscar Hijuelos.
It is about the lives of two Cuban brothers and musicians, Cesar and Nestor Castillo, who immigrate to the United States and settle in New York City in the early 1950s.
The novel won the Pulitzer Prize for Fiction in 1990, being the first novel by a United States-born Hispanic to do so. It was the basis for a 1992 motion picture, The Mambo Kings, as well as a musical in 2005.
The Mambo Kings Play Songs of Love was published in 1989, and soon became a huge international bestseller. It tells the story of Cesar Castillo, an aged musician who once had a small amount of fame when he and his brother appeared on an episode of I Love Lucy in the 1950s. The book chronicles Cesar's last hours as he sits in a seedy hotel room, drinking and listening to recordings made by his band, the Mambo Kings.
Events and characters whirl through Cesar's mind, evoking what he has lost over the years: his brother and collaborator, Nestor, who spent his adult life constantly rewriting one song about a lost love; the many lovers who gave themselves up to him as he rose triumphantly through the mambo music craze of the early 1950s; and the way of life that disappeared for all Cubans after that country was overthrown by an insurrection led by Fidel Castro in 1959. After coming to the US, Cesar's memories include events in the lives of his and Ernesto's girlfriends, wives, and children. In telling Cesar's story, Hijuelos weaves in cameo appearances by several real-life mambo musicians, including Desi Arnaz, Tito Puente, Pérez Prado, Machito and Mongo Santamaría.
The novel develops one of Hijuelos' most common themes: how immigrants adjust to coming to the United States and how they see themselves in relation to their new culture in contrast to the culture of their birth. Also, the book showcases Hijuelos' distinctive, richly detailed description of his characters' lives written in a prose-style that evokes the rhythms of Cuban music.
Features
Includes all the classic Easton Press qualities:

* Premium Leather
* Silk Moire Endleaves
* Distinctive Cover Design
* Hubbed Spine, Accented in Real 22KT Gold
* Satin Ribbon Page Marker
* Gilded Page Edges
* Long-lasting, High Quality Acid-neutral Paper
* Smyth-sewn Pages for Strength and Durability
* Beautiful Illustrations
About The Author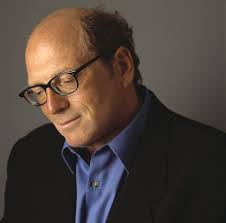 Oscar Jerome Hijuelos (August 24, 1951 – October 12, 2013) was an American novelist of Cuban descent. During a year-long convalescence from a childhood illness spent in a Connecticut hospital he lost his knowledge of Spanish, his parents' native language. He was educated in New York City, and wrote short stories and advertising copy.
For his second novel, adapted for the movie The Mambo Kings, he became the first Hispanic to win a Pulitzer Prize for fiction. Hijuelos died at age 62 in 2013 after collapsing with a heart attack while playing tennis in New York.
VERY FINE GUARANTEED
. As New (Sealed). The condition is of the highest quality without any discernible flaws.
Publisher:

Easton Press

Edition:

Signed Limited Edition of 1200

Binding:

Full genuine leather

Illustrator:

N/A

Dimensions:

9.25" x 6" x 1.5"

Signature Authenticity:

Lifetime Guarantee of Signature Authenticity. Personally signed by the author directly into the book. The autograph is not a facsimile, stamp, or auto-pen.