Easton Press, Norwalk, CT. The Adventure Classics, illustrated by N.C. Wyeth. A 14 volume complete matched set that is now OUT OF PRINT from the publisher. Full genuine leather bound collector's edition. The books feature multi-color leather bindings with a special frontal design. Each book measures 6.75" x 9". Front cover artwork, frontispiece and inside illustrations by N.C. Wyeth.
Included in this collection are the following volumes:

1. Westward Ho!, by Charles Kingsley
2. The Mysterious Island, by Jules Verne
3. The Boy's King Arthur, by Sidney Lanier
4. Drums, by James Boyd
5. The Deerslayer, by James Fenimore Cooper
6. The Last of the Mohicans, by James Fenimore Cooper
7. Rip Van Winkle, by Washington Irving
8. Kidnapped, by Robert louis Stevenson
9. Treasure Island, by Robert louis Stevenson
10. The Black Arrow, by Robert louis Stevenson
11. Robinson Crusoe, by Daniel Defoe
12. The Scottish Chiefs, by Jane Porter
13. Robin Hood, by Paul Creswick
14. The White Company, by Arthur Conan Doyle
About the artist N.C. Wyeth.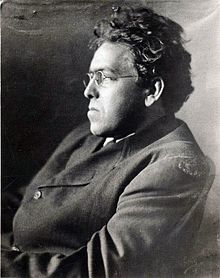 Newell Convers Wyeth (October 22, 1882 – October 19, 1945), known as N. C. Wyeth, was an American artist and illustrator. He was the pupil of artist Howard Pyle and became one of America's greatest illustrators. During his lifetime, Wyeth created over 3,000 paintings and illustrated 112 books, 25 of them for Scribner's, the Scribner Classics, which is the work for which he is best known.
The first of these, Treasure Island, was one of his masterpieces and the proceeds paid for his studio. Wyeth was a realist painter just as the camera and photography began to compete with his craft.[3] Sometimes seen as melodramatic, his illustrations were designed to be understood quickly.[4] Wyeth, who was both a painter and an illustrator, understood the difference, and said in 1908, "Painting and illustration cannot be mixed—one cannot merge from one into the other."
Features
Contains all the classic Easton Press qualities:
* Premium Leather
* Silk Moire Endleaves
* Distinctive Cover Design
* Hubbed Spine, Accented in Real 22KT Gold
* Satin Ribbon Page Marker
* Gilded Page Edges
* Long-lasting, High Quality Acid-neutral Paper
* Smyth-sewn Pages for Strength and Durability
* Beautiful Illustrations
Very Fine Guaranteed.

Each volume is of the highest quality, unread and free of any bookplates attached or indication of any removed. The gilded page edges have no marks, scratches, and/or blemishes.

Pre-order Today! This item ships Nov. 5th, 2015

Publisher:

Easton Press

Edition:

Easton Press (2004)

Binding:

Full Genuine Leather

Illustrator:

Limited Collector's Editions

Dimensions:

6.75" x 9"