Personally hand signed by Nobel Prize winner V.S. Naipaul on a special limitation page.
Easton Press. Norwalk, CT. 2000. SIGNED BY AUTHOR. Signed Limited Collector's Edition. A great unique gift for yourself or for a loved one. A luxurious leather bound masterpiece from the Signed Modern Classics collection by Easton Press. Beautifully illustrated and bound in full genuine leather. One of the most celebrated works of modern literature by a historical writer. A rare signed limited edition for the discerning collector. Sealed without any flaws.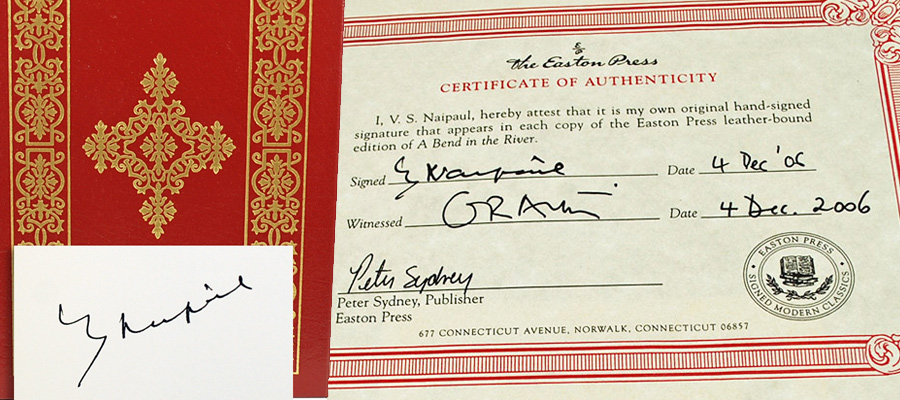 About
In the "brilliant novel" (The New York Times) V.S. Naipaul takes us deeply into the life of one man, an Indian who, uprooted by the bloody tides of Third World history, has come to live in an isolated town at the bend of a great river in a newly independent African nation. Naipaul gives us the most convincing and disturbing vision yet of what happens in a place caught between the dangerously alluring modern world and its own tenacious past and traditions.
Features
Contains all the classic Easton Press qualities:

* Premium Leather
* Silk Moire Endleaves
* Distinctive Cover Design
* Hubbed Spine, Accented in Real 22KT Gold
* Satin Ribbon Page Marker
* Gilded Page Edges
* Long-lasting, High Quality Acid-neutral Paper
* Smyth-sewn Pages for Strength and Durability
* Beautiful Illustrations
About The Author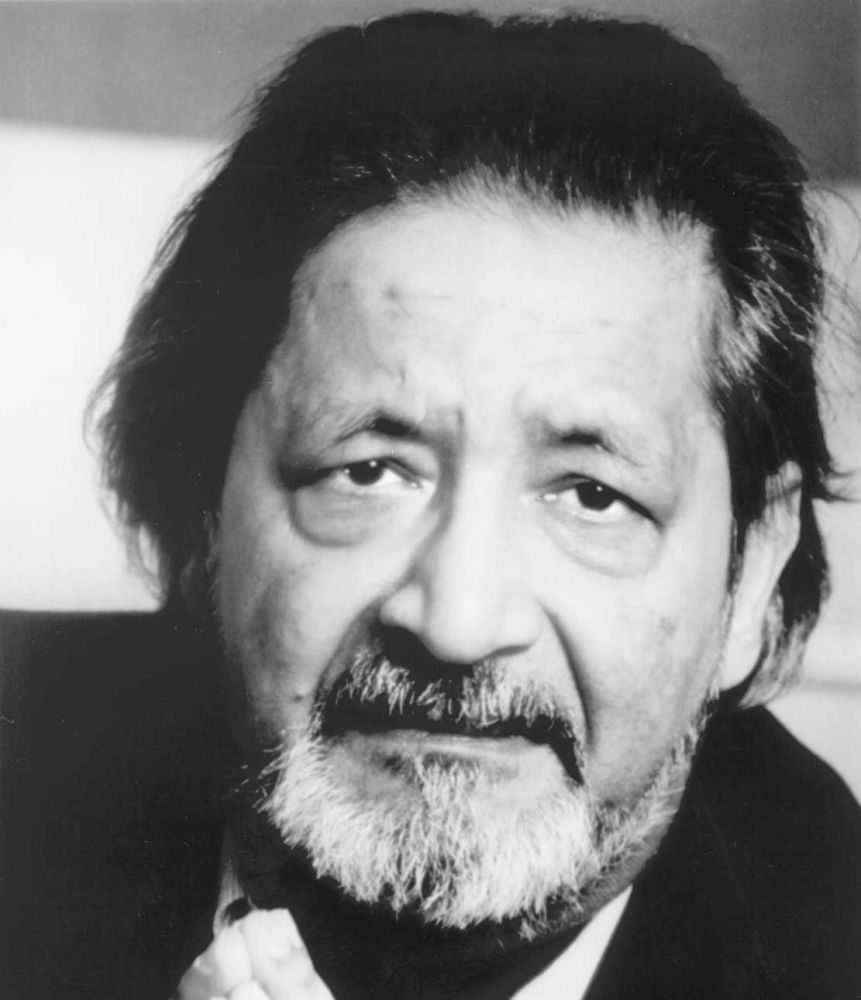 Sir Vidiadhar Surajprasad "V. S." Naipaul, TC (born 17 August 1932) is a Nobel prize-winning Indo-Trinidadian-British writer who is known for his novels focusing on the legacy of the British Empire's colonialism. He has also written works of non-fiction, such as travel writing and essays. Naipaul has been called "a master of modern English prose" in The New York Review of Books and has been awarded numerous literary prizes including the John Llewellyn Rhys Prize (1958), the Somerset Maugham Award (1960), the Hawthornden Prize (1964), the W. H. Smith Literary Award (1968), the Booker Prize (1971), the Jerusalem Prize (1983) and the David Cohen Prize for a lifetime's achievement in British Literature (1993). In 2001, he won the Nobel Prize for Literature. In 2008, The Times ranked Naipaul seventh on their list of "The 50 greatest British writers since 1945."</div="">
VERY FINE GUARANTEED. Sealed. A wonderful bright clean copy free of any markings, writings, or stamps. Sharp corners that are not bumped. Tight and square spine. Unread book. No attached bookplates or indication of any removed.
Publisher:

Easton Press (2000)

Edition:

Signed Limited Edition

Binding:

Full Genuine Leather

Dimensions:

9.25" x 6.25" x 1.25"

Signature Authenticity:

Lifetime Guarantee of Signature Authenticity. Personally signed by the author directly into the book. The autograph is not a facsimile, stamp, or auto-pen.