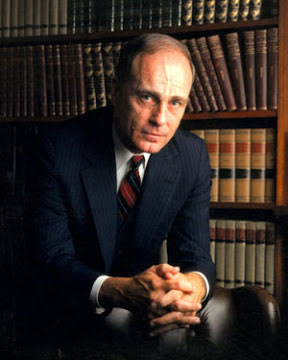 This is the historic account of the investigation and prosecution of Charles Manson by the District Attorney who attained the conviction. With over 7 million copies sold, Helter Skelter is the biggest-selling true crime book in publishing history. Vincent Bugliosi is the man who prosecuted Manson and sent him to prison for life.
Personally signed by Vincent Bugliosi on a special title page.

COA and Collector's Notes within
Signature authenticity guaranteed by the Easton Press.
As New - Sealed
Signed limited edition of only 1,000
Easton Press books are bound in genuine premium leather and come with moire fabric endsheets and a permanent satin ribbon page marker. The spines of these luxurious books are accented in 22-karat gold and are hubbed with traditional raised rings. Each unique binding is decorated with a deeply inlaid design of 22-karat gold. The page ends are gilded in 22-karat gold for beauty and protection against dust and humidity. Easton Press Books are also printed on archival-quality acid-neutral paper that is Smyth-sewn for strength and durability. 5 1/2" x 8 1/4", 686pp.
Editorial Reviews
The New Republic
" social document of rare importance. "
Chicago Sun-Times
"One of the best crime stories ever written. "
Book Description
A national bestseller with 7 million copies sold. Prosecuting attorney in the Manson trial, Vincent Bugliosi held a unique insider's position in one of the most baffling and horrifying cases of the twentieth century: the cold-blooded Tate-LaBianca murders carried out by Charles Manson and four of his followers. What motivated Manson in his seemingly mindless selection of victims, and what was his hold over the young women who obeyed his orders? Here is the gripping story of this famous and haunting crime. 50 pages of b/w photographs.
Both Helter Skelter and Vincent Bugliosi's subsequent Till Death Us Do Part won Edgar Allan Poe Awards for best true-crime book of the year. Bugliosi is also the author of Outrage: The Five Reasons Why O. J. Simpson Got Away with Murder (Norton, 1996) and other books. Curt Gentry, an Edgar winner, is the author of J. Edgar Hoover: The Man and the Secrets (available in Norton paperback) and Frame-Up: The Incredible Case of Tom Mooney and Warren Billings.
Features
Includes all the classic Easton Press qualities:
* Premium Leather
* Silk Moire Endleaves
* Distinctive Cover Design
* Hubbed Spine, Accented in Real 22KT Gold
* Satin Ribbon Page Marker
* Gilded Page Edges
* Long-lasting, High Quality Acid-neutral Paper
* Smyth-sewn Pages for Strength and Durability
* Beautiful Illustrations
VERY FINE GUARANTEED
As New (Sealed). The condition is of the highest quality without any discernible flaws.
Publisher:

Easton Press

Edition:

signed limited edition

Binding:

Full genuine leather

Illustrator:

Signed Limited Edition

Dimensions:

9" x 6" x 2"