Personally signed by Ringo Starr directly onto the limitation page.
Genesis Jan. 2019. Ringo Starr "Another Day In The Life" Limited Signed Collector's Edition of only 1,650 copies produced. This edition has been personally signed by Ringo Starr directly onto the limitation page. It is a quarter bound in leather with gilt page edging, with slipcase designed by Shepherd Fairey. This edition contains 500 images. 176 pages. Includes the original bag from the publisher.
Deluxe Limited Edition of "Another Day In The Life"
ISBN: 9781905662586
Collector Limitation: 1650 copies
Signed by: Ringo Starr
Contributors: Henry Diltz, David Lynch
Binding: Quarter bound in leather with gilt page edging
Box: Housed in slipcase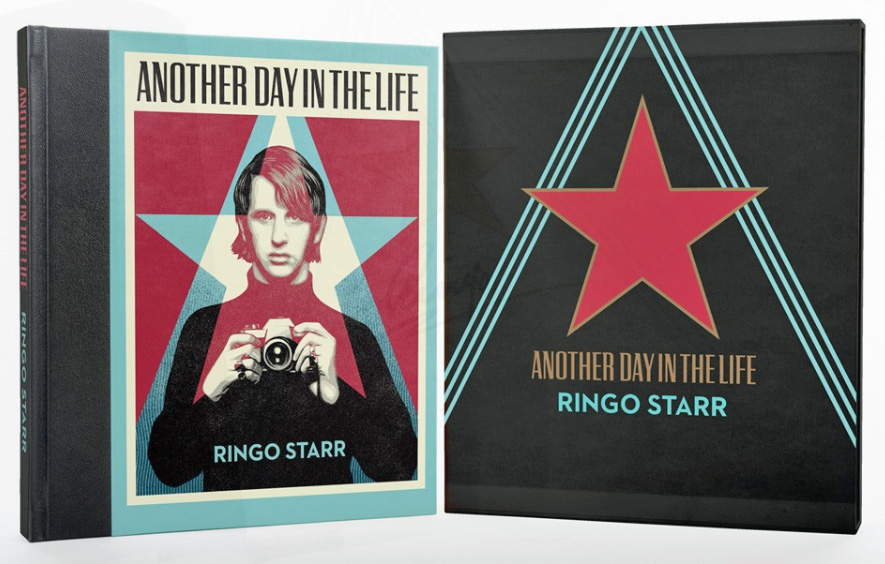 Following the sell-out success of Postcards From The Boys (2003) and Photograph (2013), Genesis is excited to announce Another Day In The Life by Ringo Starr. The third in Ringo's series of books presents more than 500 observational photographs and rare images from the archives. In an original text of nearly 13,000 words, Ringo shares memories from throughout his life.
"I love taking photos of random things, and seeing how they all fit together. Whether it is at home or on the road, certain things catch my eye - and when I see something that interests me, that's the emotion of it, and I want to capture it. I am a photographer as well as a musician. I love working with Genesis and had so much fun putting together this collection of images: photos taken by me and a few picked up along the way. I hope you enjoy it too." - Ringo Starr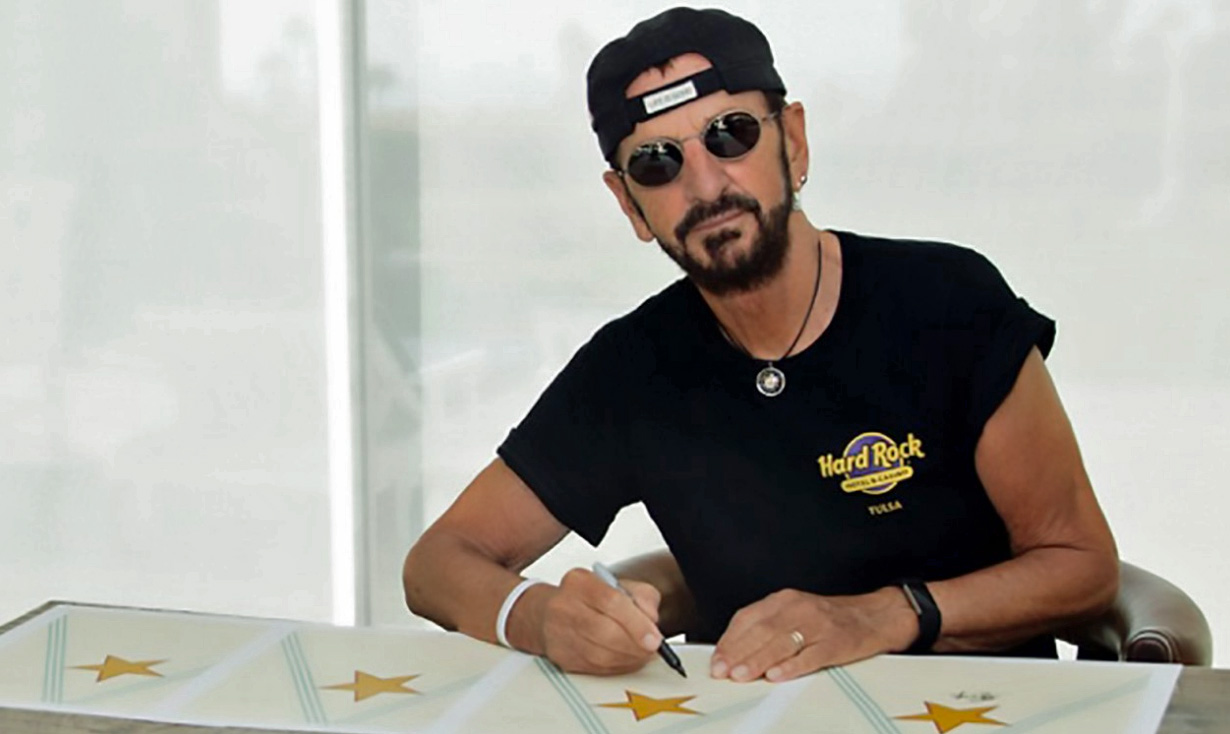 THE PHOTOGRAPHS
"It's about changing one second so that people think 'peace and love' - it's something I learned from the Maharishi. If you do something for good, the trees, the grass, the whole planet will support you - you're always loved. I live in that world."
Another Day In The Life shows us the world as seen through Ringo's eyes. From Los Angeles to Tokyo and everywhere in between, Ringo's photographs celebrate his love of nature, travel, art and music, and offer a glimpse behind the scenes. Many are taken during historic events, such as Ringo's acceptance of a Grammy Lifetime Achievement Award and his return to New York's Plaza Hotel, 50 years after The Beatles first visited the USA.
THE MANUSCRIPT
"This is a way of putting my life out there, because if I were to write a memoir, there'd be five volumes before I got to The Beatles. So I'm going at it this way, through photographs and quotes. And this is, I feel, a better way for me to do it."
Featuring Paul McCartney, Joe Walsh and a host of All-Starr friends, Ringo Starr's 176 page monograph is captioned throughout with an original commentary that is meditative, witty and always engaging as Ringo reflects on a legendary life in music.
"Highlights a lesser-known aspect of Mr. Starr's restless creative spirit: Ringo Starr, photographer." - The Wall Street Journal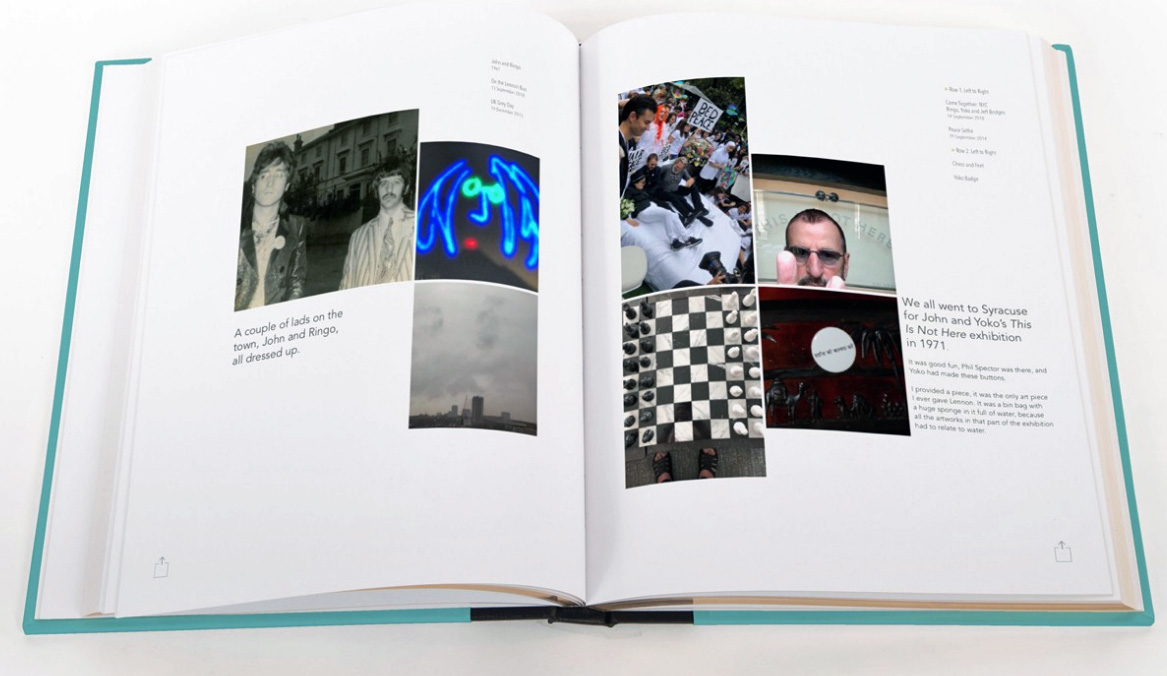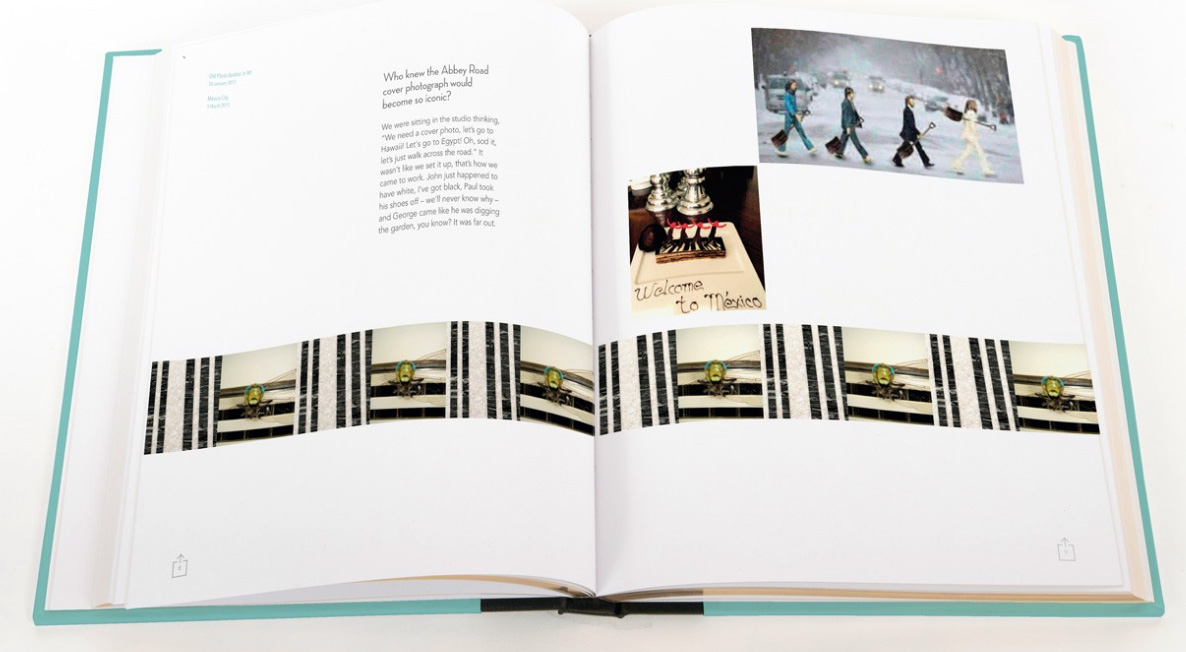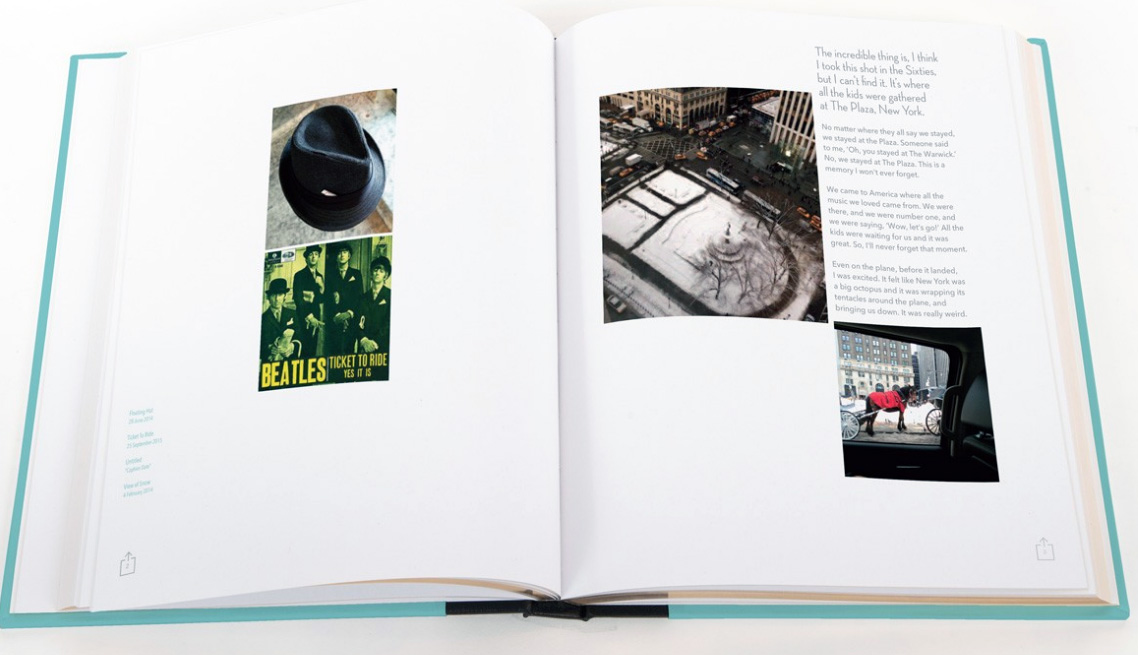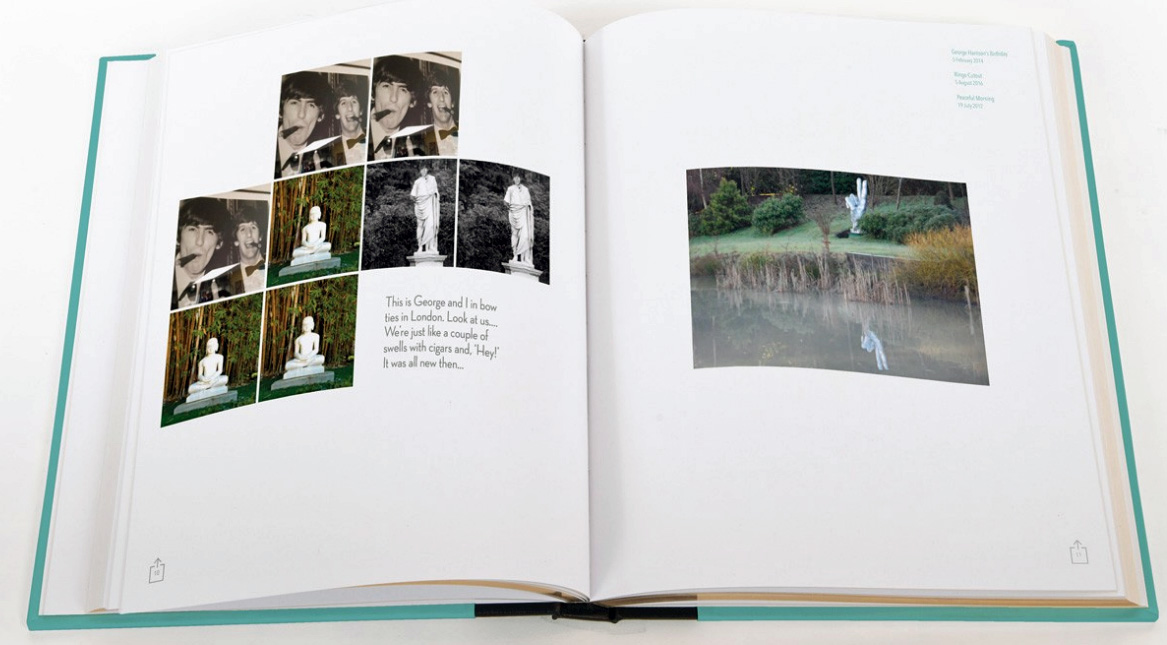 THE LIMITED EDITION
"Another Day in the Life follows Ringo's adventures around the world, dating back to his Fabs days." - Rolling Stone Ringo Starr's edition features a cover design by the renowned contemporary artist Shepard Fairey, reproduced in blue and red, with a black quarter-leather binding and gilt page edging. Presented in a cloth-bound slipcase, each book is individually numbered one of 2,000 copies, and signed by Ringo Starr.
"All I can say is 4 words: IT IS REALLY GREAT!!!" - R. Hatheyer, Austria
"It is an absolute masterpiece, you have made my week" - A. McCormack, Germany
"Excellent to have an insight in Ringo's world" - R. Verte, Belgium
Following the sell-out success of Postcards From The Boys (2003) and Photograph (2013), Genesis is excited to announce Another Day In The Life by Ringo Starr. The third in Ringo's series of books presents a previously unpublished collection of his photographs, introduced and narrated in his own words.
About the Author
Sir Richard Starkey MBE(born 7 July 1940), known professionally as Ringo Starr, is an English musician, singer, songwriter and actor who gained worldwide fame as the drummer for the Beatles. He occasionally sang lead vocals with the group, usually for one song on each album, including "With a Little Help from My Friends", "Yellow Submarine", "Good Night", "Boys", and their cover of "Act Naturally". He also wrote and sang the Beatles' songs "Don't Pass Me By" and "Octopus's Garden", and is credited as a co-writer of others, including "What Goes On".
When the Beatles formed in 1960, Starr was a member of another Liverpool group, Rory Storm and the Hurricanes. After achieving moderate success in the UK and Hamburg, he quit the Hurricanes and joined the Beatles in August 1962, replacing Pete Best. Starr played key roles in the Beatles' films and appeared in numerous others. After the band's break-up in 1970, he released several successful singles including the US number-four hit "It Don't Come Easy", and number ones "Photograph" and "You're Sixteen". In 1972, he released his most successful UK single, "Back Off Boogaloo", which peaked at number two. He achieved commercial and critical success with his 1973 album Ringo, which was a top-ten release in both the UK and the US. He has featured in a number of documentaries and hosted television shows. He also narrated the first two series of the children's television programme Thomas & Friends and portrayed "Mr. Conductor" during the first season of the PBS children's television series Shining Time Station. Since 1989, he has toured with thirteen variations of Ringo Starr & His All-Starr Band.
Starr's musicianship has received praise from other drummers, including Phil Collins and Journey's Steve Smith. He was inducted into the Modern Drummer Hall of Fame in 1998. In 2011, Rolling Stone readers named Starr the fifth-greatest drummer of all time. Starr, who was previously inducted into the Rock and Roll Hall of Fame as a Beatle in 1988, was inducted for his solo career in 2015, making him one of 21 performers inducted more than once. He is the richest drummer in the world with a net worth of US$350 million. He was appointed a Knight Bachelor in the 2018 New Year Honours for services to music.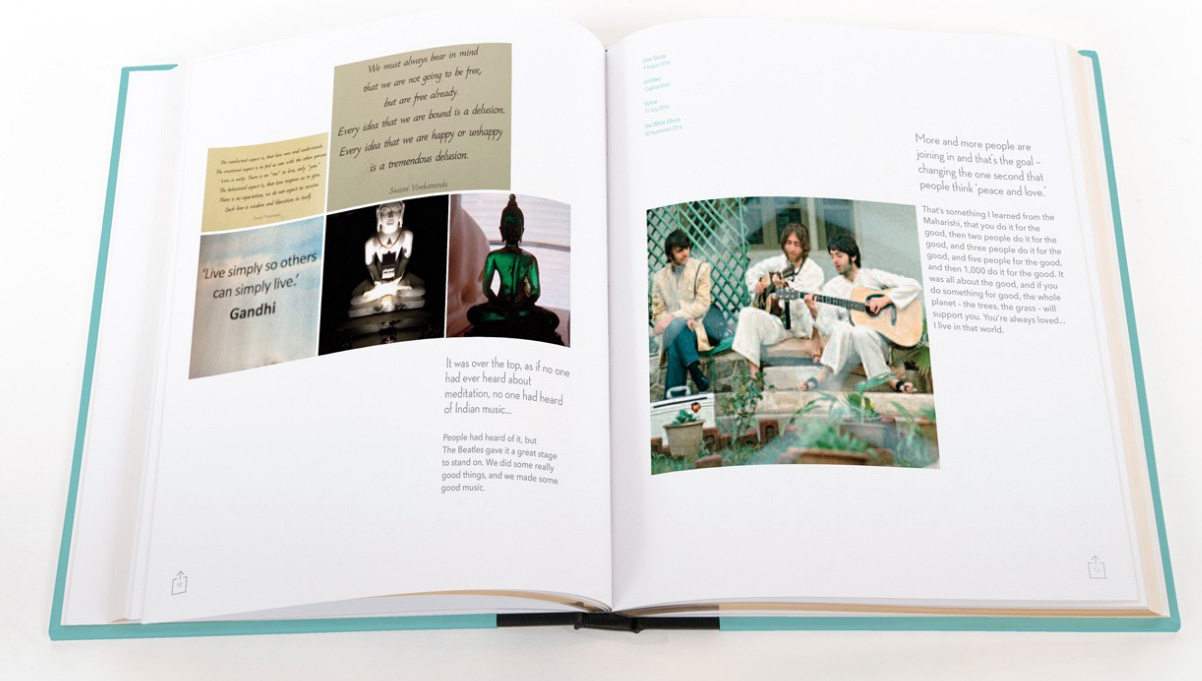 Features
Signed limited edition
VERY FINE GUARANTEED. Sealed. A wonderful bright clean copy free of any markings, writings, or stamps. Sharp corners that have not been bumped. Unread book with square and tight binding. No bookplates attached or indication of any removed. Edges are free of any marks, spots, scratches, or blemishes.
Publisher:

Genesis Publications, 2019

Edition:

Signed Limited Edition

Binding:

Quarter bound in leather with gilt page edging in slipcase

Illustrator:

read description

Dimensions:

12"x8"x2"

Signature Authenticity:

Lifetime Guarantee of Signature Authenticity. Personally signed by the author Ringo Starr directly into the book. The autograph is not a facsimile, stamp, or auto-pen.