"The boundaries are always there—between the graveyard and the world beyond, between life and death, and the crossing of them." -- Neil Gaiman
---
Personally signed by Neil Gaiman and the illustrator Dave McKean
---
Subterranean Press 2008. Neil Gaiman "The Graveyard Book" Signed Limited Edition No. 433 of 500. Signed by the author and the illustrator. Illustrated by Dave McKean. 300 pages. This edition is now OUT OF PRINT from the publisher.
Decorative marble boards with illustrated unique to this edition throughout the book. This edition uses two colors and duotone throughout, full color section at end with alternative covers and sketches. It is housed in a matching cloth slipcase with lavish gilt lettering to cover.

The Graveyard Tales was Winner of the 2009 Newberry Medal.

FROM THE PUBLISHER:

Hear this tragic tale: a sleeping family, a talented murderer, and an adventurous toddler -- orphaned, but not assassinated. Small and alone, by accident and luck he escapes the scene of the crime and climbs a grassy hill to safety. At the top of the hill the boy finds a fence, and on the other side, a dark, quiet place.
And what is to become of him?
Subterranean Press is proud to present the Limited Edition of Neil Gaiman's new novel, a masterwork that will appeal to both children and adults. We're still working with artist Dave McKean on the specifics, but we can tell you our edition will be larger than the trade hardcover, printed on Mohawk Superfine, bound with an Iris cloth spine and marbled papers over the boards, with premium endsheets.
We've just heard from Dave McKean, who is at work designing our editon, which will include the following exclusive features:
– New and very different design from the Harpers and Bloomsbury editions;
– New illustrations (probably 4 or 5);
– New photographic sections adding atmosphere under the title pages at the beginning, and under the Interlude chapter;
– Use of two colour and duotone throughout;
– Full colour section at the end, with alternate covers, roughs and sketches.

This edition was produced with the following states:
Limited: 500 numbered copies, bound in cloth and marbled paper, slipcased, signed by author and artist.
Lettered: 26 copies, signed by author and artist, hand bound in the finest materials, with an original remarque by Dave McKean in each copy, housed in a custom traycase.
THIS IS ONE OF THE 500 NUMBERED COPIES.
About The Graveyard Book
The Graveyard Book is a young adult fantasy novel by the English author Neil Gaiman, simultaneously published in Britain and America in 2008. The Graveyard Book traces the story of the boy Nobody "Bod" Owens who is adopted and raised by the supernatural occupants of a graveyard after his family is brutally murdered.
Gaiman won both the British Carnegie Medal and the American Newbery Medal recognizing the year's best children's books, the first time both named the same work. The Graveyard Book also won the annual Hugo Award for Best Novel from the World Science Fiction Convention and Locus Award for Best Young Adult Book selected by Locus magazine subscribers.
Chris Riddell, who illustrated the British children's edition, made the Kate Greenaway Medal shortlist. It was the first time in the award's 30-year history that one book made both the author and illustrator shortlists.
About the Author.
Neil Richard MacKinnon Gaiman, (born Neil Richard Gaiman, 10 November 1960) is an English author of short fiction, novels, comic books, graphic novels, audio theatre, and films. His works include the comic book series The Sandman and novels Stardust, American Gods, Coraline, and The Graveyard Book. He has won numerous awards, including the Hugo, Nebula, and Bram Stoker awards, as well as the Newbery and Carnegie medals. He is the first author to win both the Newbery and the Carnegie medals for the same work, The Graveyard Book (2008).

In 2013, The Ocean at the End of the Lane was voted Book of the Year in the British National Book Awards.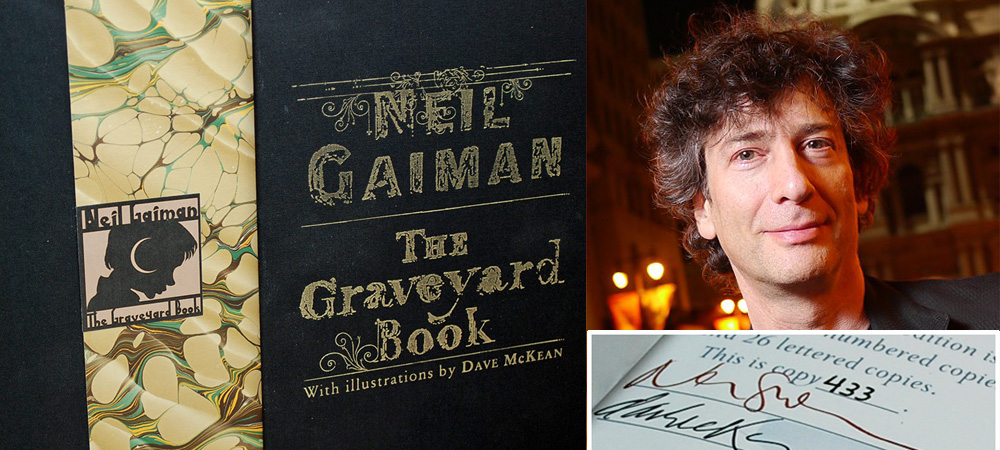 Reviews

"The Graveyard Book, by turns exciting and witty, sinister and tender, shows Gaiman at the top of his form. In this novel of wonder, Neil Gaiman follows in the footsteps of long-ago storytellers, weaving a tale of unforgettable enchantment." (New York Times Book Review)
"Like a bite of dark Halloween chocolate, this novel proves rich, bittersweet and very satisfying." (Washington Post)
"Wistful, witty, wise—and creepy. This needs to be read by anyone who is or has ever been a child." (Kirkus Reviews (starred review))
"This is an utterly captivating tale that is cleverly told through an entertaining cast of ghostly characters. There is plenty of darkness, but the novel's ultimate message is strong and life affirming….this is a rich story with broad appeal. " (Booklist (starred review))
"Lucid, evocative prose and dark fairy-tale motifs imbue the story with a dreamlike quality. …this ghost-story-cum-coming-of-age-novel as readable as it is accomplished." (Horn Book (starred review))
"This is, quite frankly, the best book Neil Gaiman has ever written. How he has managed to combine fascinating, friendly, frightening and fearsome in one fantasy I shall never know, but he has pulled it off magnificently - perfect for Halloween and any other time of the year." (Diana Wynne Jones, author of The Chronicles of Chrestomanci)
"I wish my younger self could have had the opportunity to read and re-read this wonderful book, and my older self wishes that I had written it." (Garth Nix, author of The Abhorsen Trilogy)
"It takes a graveyard to raise a child. My favorite thing about this book was watching Bod grow up in his fine crumbly graveyard with his dead and living friends. The Graveyard Book is another surprising and terrific book from Neil Gaiman." (Audrey Niffenegger, author of The Time Traveler's Wife)
"After finishing The Graveyard Book, I had only one thought — I hope there's more. I want to see more of the adventures of Nobody Owens, and there is no higher praise for a book." (Laurell K. Hamilton, author of the Anita Blake: Vampire Hunter novels)
"The Graveyard Book is endlessly inventive, masterfully told and, like Bod himself, too clever to fit into only one place. This is a book for everyone. You will love it to death." (Holly Black, co–creator of The Spiderwick Chronicles)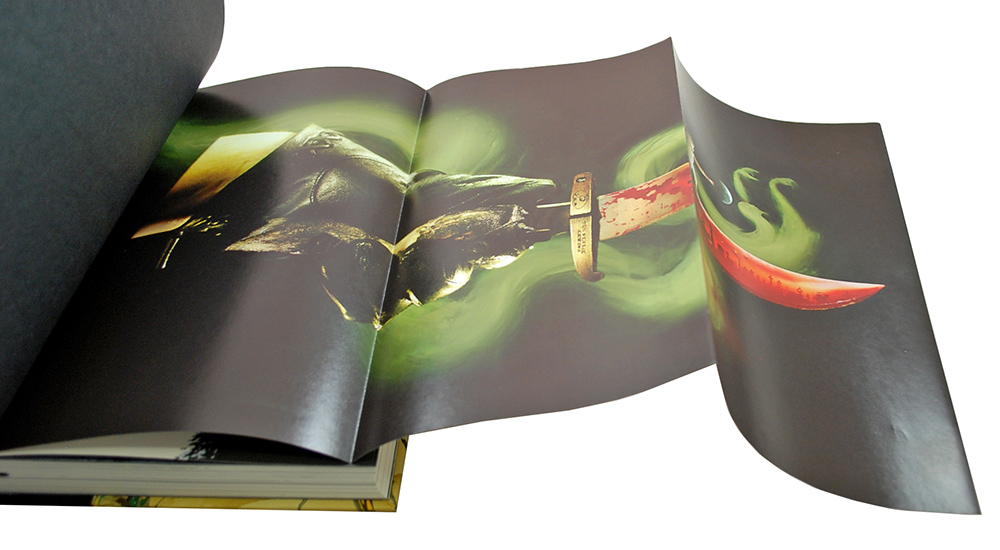 From the Back Cover
It takes a graveyard to raise a child.
Nobody Owens, known as Bod, is a normal boy. He would be completely normal if he didn't live in a graveyard, being raised by ghosts, with a guardian who belongs to neither the world of the living nor the dead. There are adventures in the graveyard for a boy—an ancient Indigo Man, a gateway to the abandoned city of ghouls, the strange and terrible Sleer. But if Bod leaves the graveyard, he will be in danger from the man Jack—who has already killed Bod's family.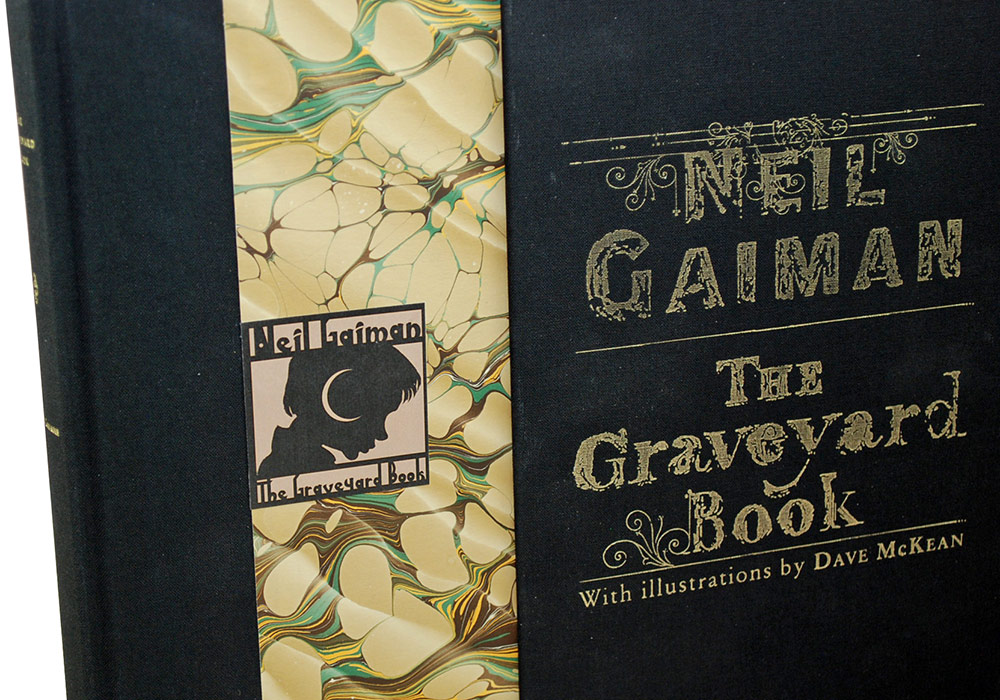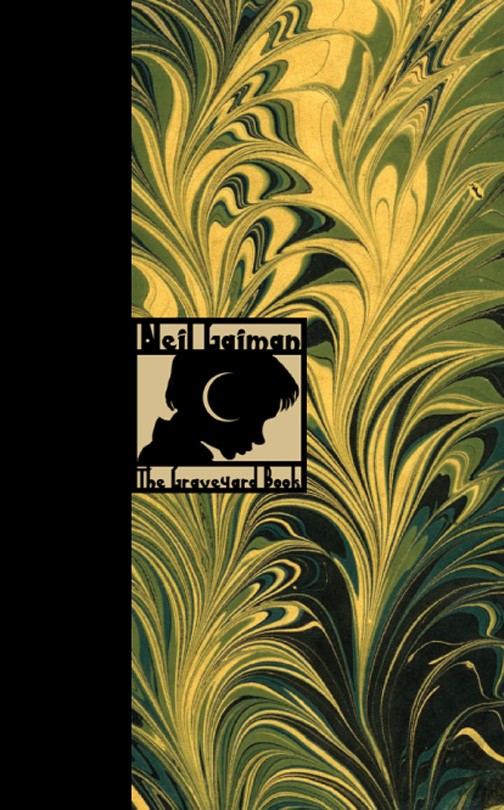 Very Fine book without any flaws. A wonderful bring clean copy without any marks, writings, or stamps. Clean & straight boards. No attached bookplates or indication of any removed. A well-cared for book, protected from any potential damage. Unread with square and tight spine. Slipcase in Near Fine+ condition with a few minor marks to a couple of spots only.
Publisher:

Subterranean Press 2008

Edition:

Signed Limited Edition No. 433 of 500

Binding:

Hardcover with slipcase

Illustrator:

Dave McKean

Dimensions:

9" x 5.5" x 1.5"

Signature Authenticity:

Lifetime Guarantee of Signature Authenticity. Personally signed by Neil Gaiman and the illustrator Dave McKean directly onto the limitation page of the book. The autographs are not facsimiles, stamps, or auto-pens.