Never-before-seen artwork, behind-the-scenes facts, and a special foreword by Stan Lee, the inventor of Spider-Man are included in a tell-all guide for true Spider-Man fans.
This edition is a definitive guide examines the life of Peter Parker, a.k.a. Spider-Man, profiling his origin, friends and family, enemies, and various incarnations from the time of his creation to the present.
Review
Unless Peter Parker decides to pen his own autobiography someday, you're not going to find a better guide than this to the life and times of your friendly neighborhood Spider-Man. From that fateful radioactive bite in the science hall up to Spidey 2099, DK's Ultimate Guide recounts all the career milestones--major and minor--of Stan Lee's web-slinging wall-crawler. Organized and authored by Tom DeFalco, former Marvel editor in chief and the series' bestselling author, this guide pulls together the storyline's many twists and turns (chronologically, by decade) and devotes big spreads to nearly every noteworthy ally, friend, and villain (with one curious omission in the Shocker). Special sections cover episodes like the alien costume, the regrettable clone saga, and the wedding to Mary Jane, while panel after panel of original art (over 600 images in all) flesh out the action (a particular treat with the corny old dialogue and art).
DeFalco makes some small missteps--inevitable in any fan-boy project--and certainly The Ultimate Guide will feel dated as the series evolves, but as a comprehensive guide, it just doesn't get any better. Throw in a foreword by the inimitable Stan Lee, and you've got a book that would make even Peter Parker proud. -- Paul Hughes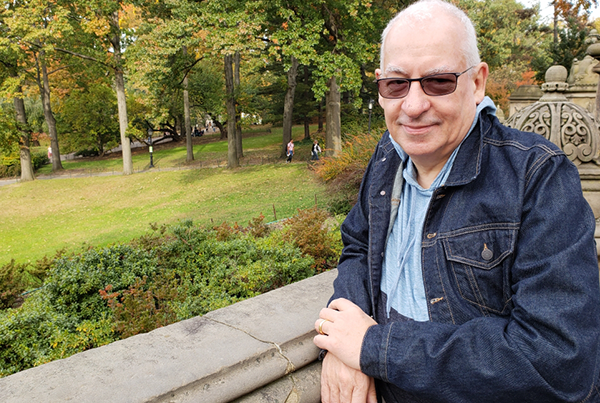 About the Author
Ranking as the web-slinger's top-selling comic-book author, Tom DeFalco has written about the adventures of Spider-Man and his friends for over 20 years. At one point, he was even Marvel's Editor-in-Chief. Other titles Tom has written for Marvel include Fantastic Four: Nobody Gets Out Alive and Thor: Alone among the Celestials. He also edited the definitive Official Handbook of the Marvel Universe.
Features
Includes all the classic Easton Press qualities:

* Premium Leather
* Silk Moire Endleaves
* Distinctive Cover Design
* Hubbed Spine, Accented in Real 22KT Gold
* Satin Ribbon Page Marker
* Gilded Page Edges
* Long-lasting, High Quality Acid-neutral Paper
* Smyth-sewn Pages for Strength and Durability
* Beautiful Illustrations
VERY FINE GUARANTEED. Sealed without any flaws. As New. A wonderful bring clean copy without any other marks, writings , or stamps. Clean & straight boards. No attached bookplates or indication of any removed. A well-cared for book, protected from any potential damage. Unread with square and tight spine.
Publisher:

Easton Press

Format:

Hardcover

Publication Year:

2001

Author:

Tom DeFalco

Language:

English

Illustrated:

Yes

Age Level:

Trade

Binding:

Leather Bound