Personally signed by the artist Matthew Stewart and limited to only 1,200
Easton Press, Norwalk. CT. Arthur Conan Doyle "The Hound of the Baskervilles". This illustrated Deluxe Limited Edition is one of only 1,200 slipcased copies personally signed by the artist/illustrator Matthew Stewart. An exclusive signed limited edition with unique artwork produced for this edition. A remarkable edition of the Sherlock Holmes classic tale. This volume comes with a fabric slipcase with a beautiful illustration. 256 pages.
This edition is now SOLD OUT from the publisher.
---
Exclusive Artwork by Matthew Stewart
Matthew Stewart has created eight unique pieces of artwork for this exclusive deluxe edition by Easton Press. Each painting captures all the suspense and mood of The Hound of the Baskervilles.
From Matthew Stewart - "After reading The Hobbit sometime around the sixth grade, I was hooked. From that point on, my humble efforts at picture making (I've been drawing for as long as I can remember) have been inspired by a love for all things fantasy. After graduating with a BFA in illustration from Parsons School of Design in 1999, I've managed to turn this fascination into a career, working for book publishers and gaming companies, such as Wizards of the Coast, Upper Deck, Tor Books and Duirwaigh Gallery. My work can be seen in multiple Spectrum Annuals, and I've had the pleasure of being nominated for a Chesley Award or two. Currently, I live in New Jersey, just across the river from Philadelphia with my wife, Gina (who is also an artist) and two cats, Georgie and Gidget."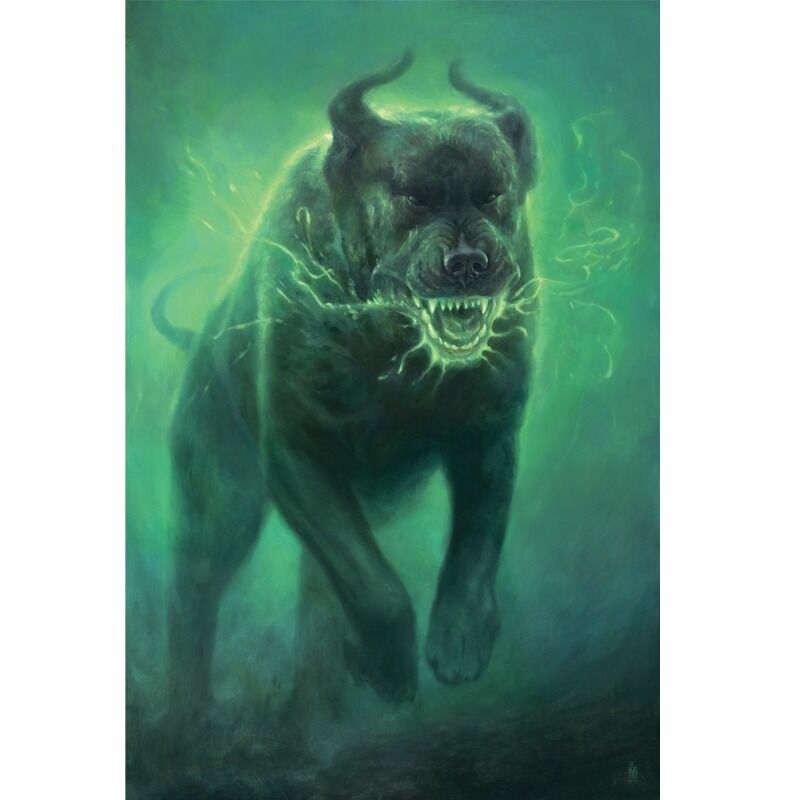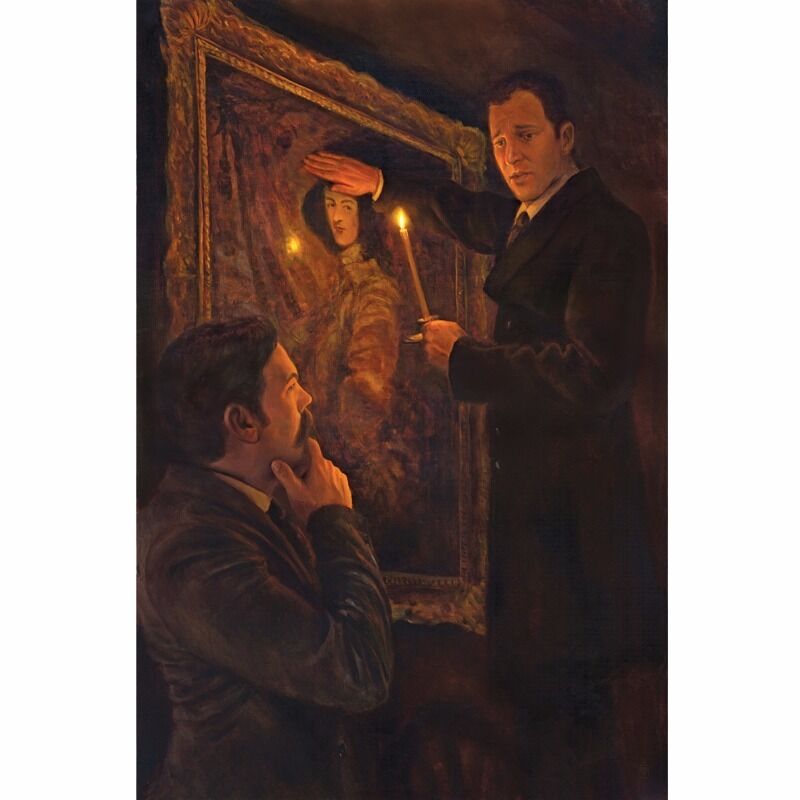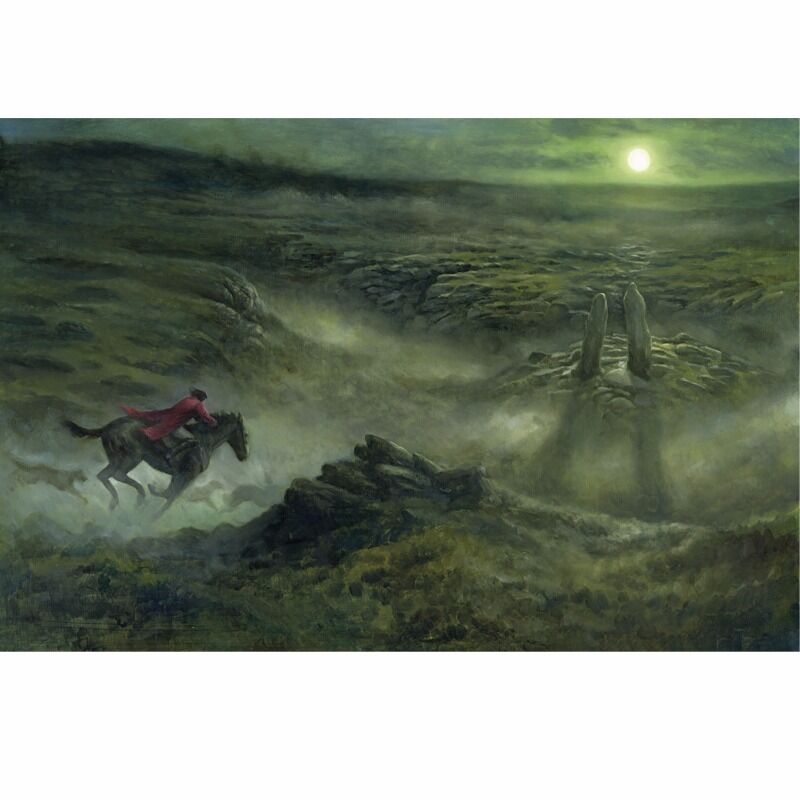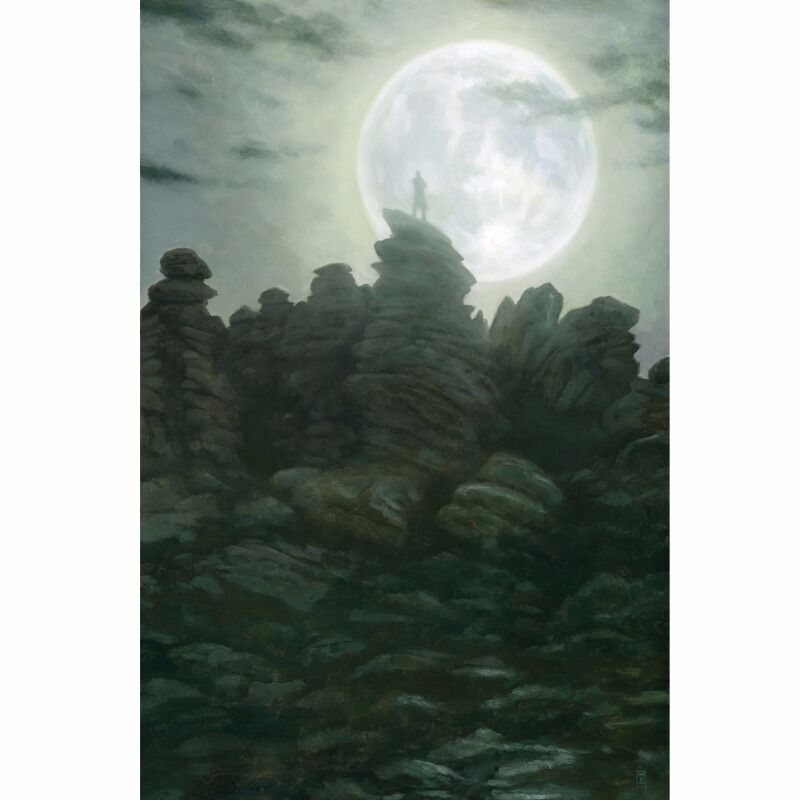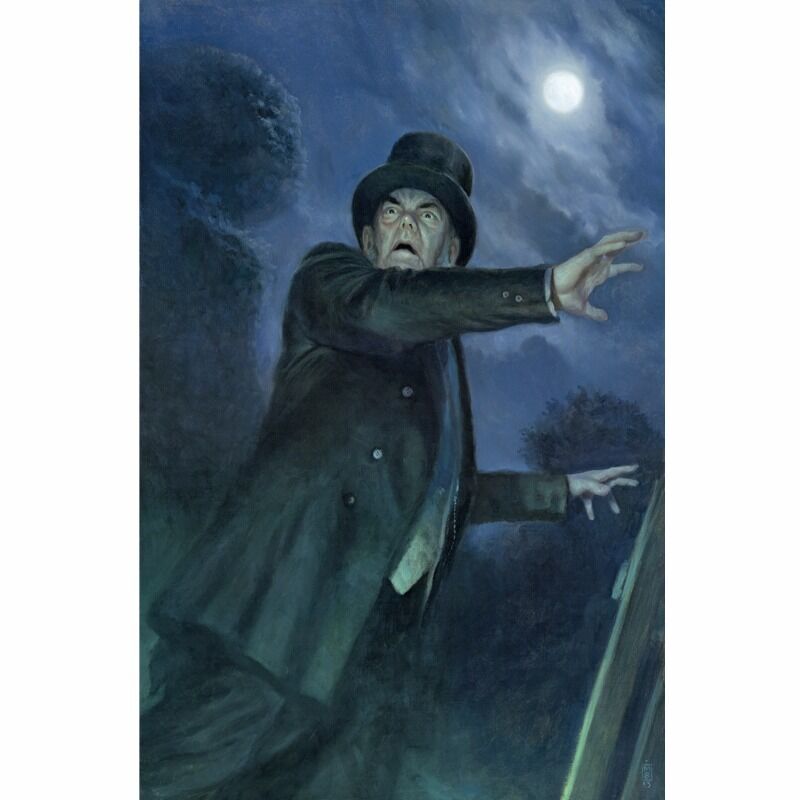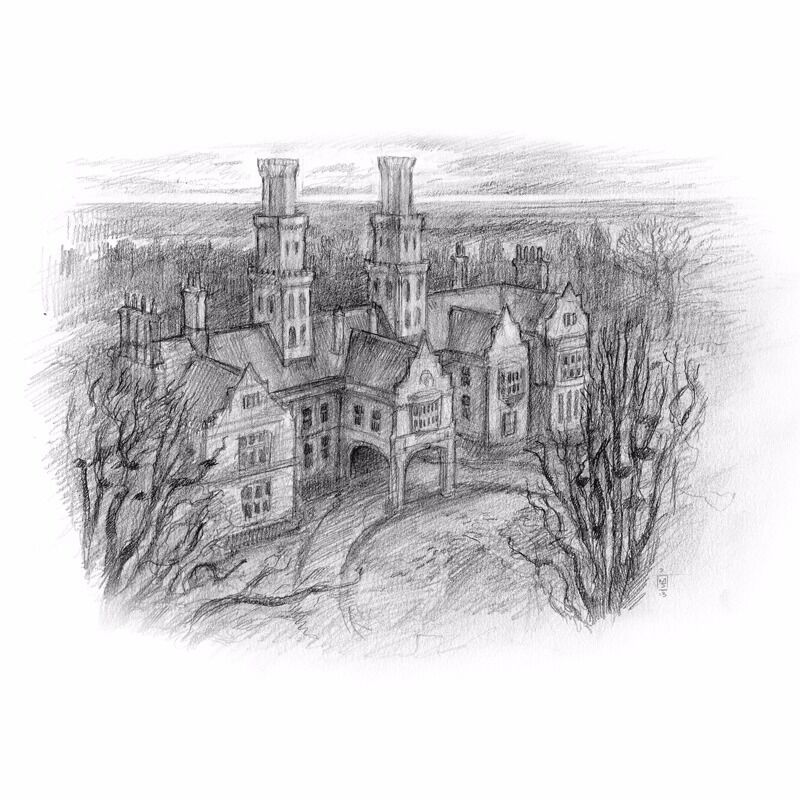 ABOUT
The Hound of the Baskervilles is the third of the four crime novels written by Sir Arthur Conan Doyle featuring the detective Sherlock Holmes. Originally serialised in The Strand Magazine from August 1901 to April 1902, it is set largely on Dartmoor in Devon in England's West Country and tells the story of an attempted murder inspired by the legend of a fearsome, diabolical hound of supernatural origin. Sherlock Holmes and his companion Dr. Watson investigate the case. This was the first appearance of Holmes since his apparent death in "The Final Problem", and the success of The Hound of the Baskervilles led to the character's eventual revival.
One of the most famous stories ever written, in 2003, the book was listed as number 128 of 200 on the BBC's The Big Read poll of the UK's "best-loved novel". In 1999, it was listed as the top Holmes novel, with a perfect rating from Sherlockian scholars of 100.
Features
Includes all the classic Easton Press qualities:

* Premium Leather
* Silk Moire Endleaves
* Distinctive Cover Design
* Hubbed Spine, Accented in Real 22KT Gold
* Satin Ribbon Page Marker
* Gilded Page Edges
* Long-lasting, High Quality Acid-neutral Paper
* Smyth-sewn Pages for Strength and Durability
* Beautiful Illustrations
VERY FINE GUARANTEED. Sealed. A wonderful bright clean copy free of any markings, writings, or stamps. Sharp corners that have not been bumped. Tight binding. Unread book. No bookplates attached or indication of any removed. The gilded page edges are free of any marks, scratches, or blemishes.
Publisher:

Easton Press

Edition:

Deluxe Signed Limited Edition of only 1,200

Binding:

Full Genuine Leather

Illustrator:

Matthew Stewart

Author:

Arthur Conan Doyle

Title:

The Hound Of The Baskervilles