Personally signed by the country music legend, George Jones.
Easton Press, Norwalk. CT. George Jones "I Lived To Tell It All". Signed First Edition. Full genuine leather. Personally signed by George Jones directly onto the limitation page of the book. Limited to only 1,500 signed and numbered copies. Includes COA and collector's notes from the publisher.
Strong and sober, George Jones looks back on his life with searing candor. From his roots in an impoverished East Texas family to his years of womanizing, boozing, brawling, and singing with the voice that made him a star, his story is a nonstop roller coaster ride of the price of fame. It is also the story of how the love of a good woman, his wife Nancy, helped him clean up his act.
The irony of his long career was not lost on him, with the singer writing in its preface, "I also know that a lot of my show-business peers are going to be angry after reading this book. So many have worked so hard to maintain their careers. I never took my career seriously, and yet it's flourishing." He also pulled no punches about his disappointment in the direction country music had taken, devoting a full chapter to the changes in the country music scene of the 1990s that saw him removed from radio playlists in favor of a younger generation of pop-influenced country stars. Despite his absence from the country charts during this time, latter-day country superstars such as Garth Brooks, Randy Travis, Alan Jackson, and many others often paid tribute to Jones while expressing their love and respect for his legacy as a true country legend who paved the way for their own success.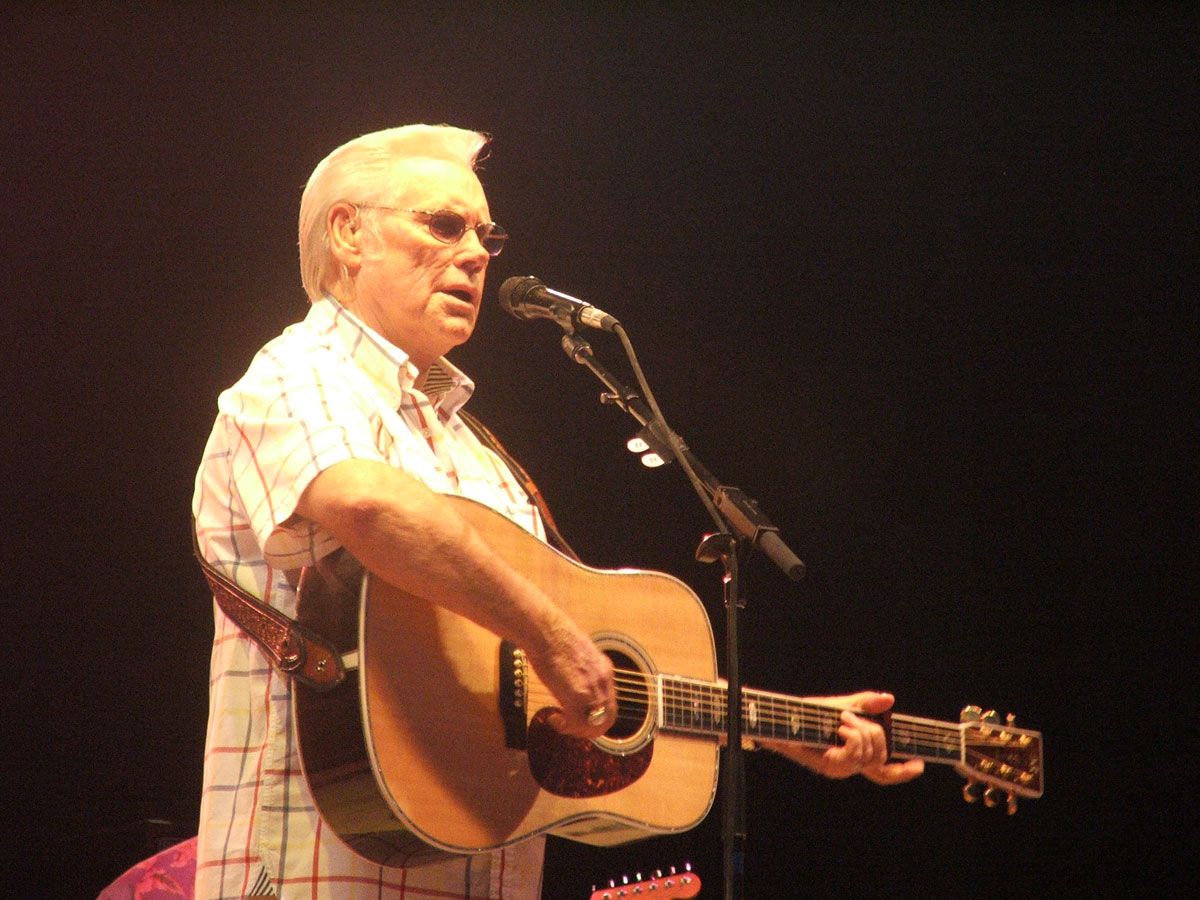 From Publishers Weekly
Country music star Jones started performing in rural Texas bars when he was 14 and rose to fame in spite of heavy drinking, drugging, brawling and a penchant for not showing up at his concerts. Writing with Carter, coauthor of books with Ralph Emery, Reba McEntire and others, he lays bare his troubled past, including an account of his disastrous marriage to country singer Tammy Wynette. It's not a pleasant story, and Jones himself is amazed that his career has prospered in spite of everything he has done to destroy it. Now 65 and recovered from a triple bypass operation, he claims he has conquered his addictions and settled into a happy marriage. There are no insights here about his musical abilities or the reasons for his success, but Jones makes sobering comments on the state of country music today, which he observes is mass-marketed and mass-produced for the young with total disregard for the older performers like himself who started it all.
Copyright 1996 Reed Business Information, Inc.
From Library Journal
Having recorded over 250 albums, George Jones is considered by many critics to be the greatest country music singer of all time. He is also a recovering alcoholic and drug addict, having miraculously survived such a massive chemical ingestion that it makes many rockers-of-repute look like mere amateurs. This book effectively combines all three tales: Jones's rise into and maintenance of country stardom, his collapse into addiction, and his painful crawl out of its pit. Jones's writing, colloquial but not corny, captures and holds the reader easily. While the primary focus is on Jones's career and conflicts, we also see much of both the country music world as a whole and many of its most prominent individual figures. This is a truly remarkable story of an individual's battle with and triumph over chemical addiction - musician or not. As such, it is strongly recommended for any collection in this area as well as for popular music collections. Don't miss this book.
Bill Piekarski, Southwestern Coll. Lib., Chula Vista, Cal.
Copyright 1996 Reed Business Information, Inc.
From Booklist
"Yeah, but just barely" is an apt response to the title of the as-told-to autobiography of epically depraved country singer Jones. For 35 years and more, at the same time that he quickly became and has ever since remained the country singers' country singer, he was more or less on a continual binge. Alcohol was his drug of first choice until a manager, who eventually wound up in the clink for dealing it, introduced him to cocaine. Then, just a few years ago, he quit first coke and then booze, thanks, he says, to the persistence and love of his fifth wife (the only one of the five he admits to having beaten--what third spouse Tammy Wynette has said about him using his fists and nearly his guns on her is not true, Jones insists). His recollections, considerably assisted by Carter's interviewing of his associates to fill in the many blanks he admits drugs and booze have drawn in his mind, are filled with both plenty of regrets and lots of the rough, practical-joke humor, much of which arises from incidents that weren't funny at all at the time, that seems a constant in the lives of perpetually touring popular musicians. And through it all, Jones has kept his astonishingly supple, expressive, and powerful voice. Amazing.
Ray Olson
About the Author
George Glenn Jones (September 12, 1931 - April 26, 2013) was an American musician, singer and songwriter. He achieved international fame for his long list of hit records, including his best-known song "He Stopped Loving Her Today", as well as his distinctive voice and phrasing. For the last twenty years of his life, Jones was frequently referred to as the greatest living country singer. Country music scholar Bill Malone writes, "For the two or three minutes consumed by a song, Jones immerses himself so completely in its lyrics, and in the mood it conveys, that the listener can scarcely avoid becoming similarly involved." Waylon Jennings expressed a similar opinion in his song "It's Alright": "If we all could sound like we wanted to, we'd all sound like George Jones."
Born in Texas, Jones first heard country music when he was seven and was given a guitar at the age of nine. He married his first wife, Dorothy Bonvillion, in 1950, and was divorced in 1951. He served in the United States Marine Corps and was discharged in 1953. He married Shirley Ann Corley in 1954.
His first hit came in 1955, with "Why Baby Why". During his early years in the 1950s, Jones had multiple hits like 1956's "You Gotta Be My Baby" and "Just One More", 1958's "Color of the Blues", and the number 1 hit in 1959 "White Lightning" (Jones's highest-charting pop hit, reaching #73). He had marginal success during his beginnings with Starday Records. He saw more with Mercury Records after switching in mid-1957. In 1960, Jones began the transition to the new polished 'Nashville Sound'. With 'Accidentally On Purpose', 'Family Bible', and the #1 Hit 'Window Up Above', he made that transition, and successfully. His voice was maturing more and more and by 1962, his voice was completely his own, and he scored two more #1 hits (1961's "Tender Years" and 1962's "She Thinks I Still Care"). After switching to United Artists in 1962, Jones had great success; however, after "She Thinks I Still Care", he wouldn't find another number 1 until 1967.
His second marriage ended in divorce in 1968; he married fellow country music singer Tammy Wynette a year later. Years of alcoholism compromised his health and led to his missing many performances, earning him the nickname "No Show Jones". After his divorce from Wynette in 1975, Jones married his fourth wife, Nancy Sepulvado, in 1983 and became sober for good in 1999.
During his career, Jones had more than 150 hits, both as a solo artist and in duets with other artists. He was inducted into the Country Music Hall of Fame in 1992, despite leading a boycott of the country radio, an expression of his distaste for popular country music of the time. He had one last big hit in 1999 with "Choices", after a near-fatal car accident. The song won him another Grammy award. Jones released his last album in 2005, and retired from recording. He continued to perform. In April 2013, he died at the age of 81, ending a 61-year career.
Features
This item includes the classic Easton Press qualities:

* Premium Leather
* Silk Moire Endleaves
* Distinctive Cover Design
* Hubbed Spine, Accented in Real 22KT Gold
* Satin Ribbon Page Marker
* Gilded Page Edges
* Long-lasting, High Quality Acid-neutral Paper
* Smyth-sewn Pages for Strength and Durability
* Beautiful Illustrations


Signature Authenticity
Lifetime Guarantee of Signature Authenticity. Personally signed by the author George Jones directly into the book. The autograph is not a facsimile, stamp, or auto-pen.
VERY FINE GUARANTEED. Sealed. A wonderful bright clean copy free of any markings, writings, or stamps. Sharp corners that have not been bumped. Unread book with square and tight binding. No bookplates attached or indication of any removed. Edges are free of any marks, spots, scratches, or blemishes.
Publisher:

Easton Press

Edition:

Signed First Edition

Binding:

Full Genuine Leather

Illustrator:

N/A

Dimensions:

9"x6"x1.5"

Signature Authenticity:

Lifetime Guarantee of Signature Authenticity. Personally signed by the author directly into the book. The autograph is not a facsimile, stamp, or auto-pen.