Personally signed by Richard Ford directly into the book
Easton Press, Norwalk, CT. 1996. Richard Ford "Independence Day". Full Genuine Leather. No Jacket as issued. Limited Signed Edition. Hard cover. 164 pps. Personally signed by Richard Ford directly into the book. Comes with COA (Certificate of Authenticity) and Easton Press Collector's Notes. A gorgeous collectible and rare book for your Easton Press library.
The Pulitzer-Prize Winning novel for 1996. As New in the original shrink-wrap. The condition is of the highest quality.

About
Independence Day is moving, peerlessly funny odyssey through America and through the layered consciousness of one of its most compelling literary incarnations, conducted by a novelist of astonishing empathy and perception.
In this visionary sequel to The Sportswriter, Richard Ford deepens his portrait of one of the most unforgettable characters in American fiction, and in so doing gives us an indelible portrait of America.
Frank Bascombe, in the aftermath of his divorce and the ruin of his career, has entered an "Existence Period," selling real estate in Haddam, New Jersey, and mastering the high-wire act of normalcy. But over one Fourth of July weekend, Frank is called into sudden, bewildering engagement with life.

Reviews
"An extraordinary epic.... nothing less than the story of the twentieth century itself." ----The Times
"Frank Bascombe has earned a place beside Willy Loman and Harry Angstrom in our literary landscape...with a wry wit and a fin de sicle wisdom that is very much his own." ----The New York Times Book Review
"Each flash of magical dialogue, every rumination a wild surprise.... Independence Day is a confirmation of a talent as strong and varied as American fiction has to offer." ----The New York Review of Books
"A Babe Ruth of novelists.... One of the finest curators of the great American living museum." ----Washington Post Book World
"One of his generation's most eloquent voices." -----Michiko Kakutani, The New York Times
Features
Includes all the classic Easton Press qualities:

* Premium Leather
* Silk Moire Endleaves
* Distinctive Cover Design
* Hubbed Spine, Accented in Real 22KT Gold
* Satin Ribbon Page Marker
* Gilded Page Edges
* Long-lasting, High Quality Acid-neutral Paper
* Smyth-sewn Pages for Strength and Durability
* Beautiful Illustrations
About The Author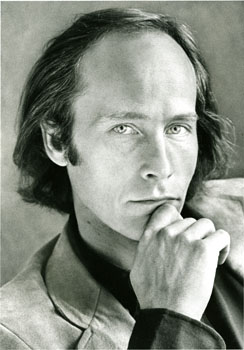 Richard Ford (born February 16, 1944) is a Pulitzer Prize-winning American novelist and short story writer. His best-known works are the novel The Sportswriter and its sequels, Independence Day and The Lay of the Land, and the widely anthologized story collection Rock Springs.
Ford was born in Jackson, Mississippi, the only son of a traveling salesman for Faultless Starch, a Kansas City company. When Ford was eight years old, his father had a major heart attack, and thereafter Ford spent as much time with his grandfather, a former prizefighter and hotel owner in Arkansas, as he did with his parents in Mississippi. Ford's father died of a second heart attack in 1960.
Ford received a B.A. from Michigan State University, where he also met Kristina Hensley, his future wife; the two married in 1968. Despite mild dyslexia, Ford developed a serious interest in literature. He has stated in interviews that his dyslexia may, in fact, have helped him as a reader, as it forced him to approach books at a slow and thoughtful level.
Ford briefly attended law school but dropped out and entered the creative writing program at the University of California, Irvine, to pursue a Master of Fine Arts degree, which he received in 1970.
VERY FINE GUARANTEED
. As New (Sealed). The condition is of the highest quality without any discernible flaws.
Publisher:

Easton Press (1996)

Edition:

Signed Limited Edition w/COA

Binding:

Full genuine leather

Illustrator:

N/A

Dimensions:

9" x 6" x 1.5"

Signature Authenticity:

Lifetime Guarantee of Signature Authenticity. Personally hand signed by the author directly into the book. The autograph is not a facsimile, stamp, or auto-pen.