Easton Press, Norwalk CT. 1947 J.J. Morier "The Adventures of Hajji Baba of Ispahan" Limited Edition. The Collector's Library of Famous Editions. Luxuriously bound in full genuine leather. A limited collector's edition with the original NOTES FROM THE ARCHIVES. Very Fine without any flaws.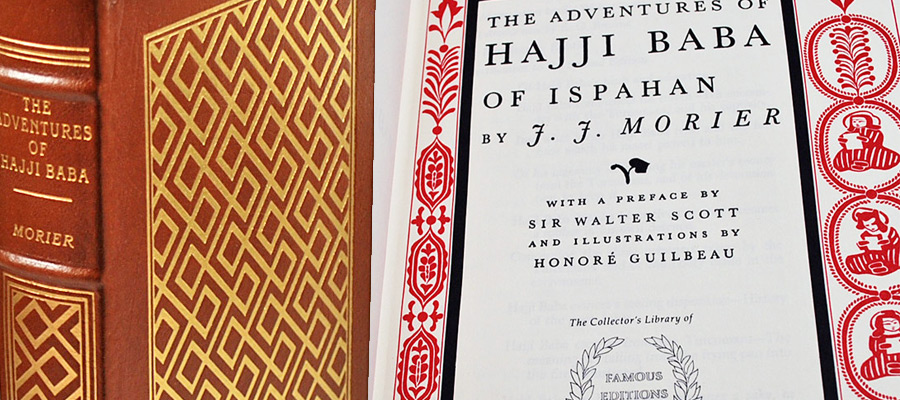 About

The Adventures of Hajji Baba by Morier first appeared in 1824, and the book soon became known to a large part of the world as a classic to be compared with Burton's Arabian Nights. The publishers of the book were surprised to find upon investigation that there exist in this country several "Hajji Baba" clubs, numbering hundreds of members. Hajji Baba is a tale of high adventure in Persia.
Features
Includes all the classic Easton Press qualities:

* Premium Leather
* Silk Moire Endleaves
* Distinctive Cover Design
* Hubbed Spine, Accented in Real 22KT Gold
* Satin Ribbon Page Marker
* Gilded Page Edges
* Long-lasting, High Quality Acid-neutral Paper
* Smyth-sewn Pages for Strength and Durability
* Beautiful Illustrations


About The Author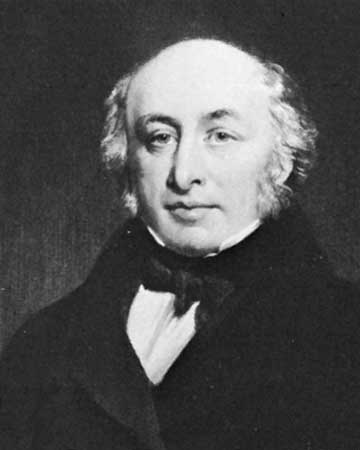 James Justinian Morier (1780 – 19 March 1849) was a British diplomat and author noted for his novels about the Qajar dynasty in Iran, most famously for the Hajji Baba series.
He was born in 1780 in Ottoman Smyrna, the second son of Isaac Morier, a Swiss-born merchant, British by naturalisation, and a member of the London-based Levant Company, and Elizabeth Clara Van Lennep. After private education in England, he worked in his father's Smyrna business between 1799 and 1806.
Through the influence of his uncle, Admiral William Waldegrave, 1st Baron Radstock, he entered the diplomatic service. He first visited Iran in 1808 as secretary to Harford (later Sir Harford) Jones-Brydges, a special British envoy to the Shah, publishing an account of his experiences in 1812 under the title A Journey through Iran, Armenia and Asia Minor to Constantinople in the years 1808 and 1809. In 1809 he accompanied the Iranian envoy to Britain, Mirza Abul Hasan, and in 1810 returned to Iran as Secretary of Embassy on the staff of Sir Gore Ouseley, first ambassador to Iran. He remained there as Chargé d'Affaires in 1814 until 1816 and after his return to England he published A Second Journey through Iran to Constantinople between the years 1810 and 1816.
With his knowledge of Eastern life and manners, he wrote several entertaining novels. The most popular of these was The Adventures of Hajji Baba of Ispahan (1824) and its sequel The Adventures of Hajji Baba of Ispahan in England (1828). The former novel is a sort of Gil Blas set in Persia. The Persian minister to England is said to have protested in behalf of his government against its satire and manner of speaking. There followed Zohrab the Hostage (1832), Ayesha the Maid of Kars (1834), and The Mirza (1841), all full of brilliant description, character-painting, and delicate satire, and several others of lesser quality.
VERY FINE GUARANTEED. A wonderful bright clean copy free of any markings, writings, or stamps. Sharp corners that are not bumped. Tight and square spine. Unread book. No attached bookplates or indication of any removed.
Book Grading Definitions
Publisher:

Easton Press (1975)

Edition:

Limited Edition

Binding:

Leather Bound (Full genuine leather)

Illustrator:

Honore Guilbeau

Dimensions:

6.5" x 9.5" x 1.5"