Easton Press, Norwalk, CT. 2001. The works of Bruce Catton in three matching leather bound volumes. Each edition is in fine condition without any flaws. Collector's editions.

Included in this collection:
GLORY ROAD
MR. LINCOLN'S ARMY
A Stillness at Appomattox
MR. LINCOLN'S ARMY
Author of more than a dozen books on Civil War history, Catton is renowned for his vivid and lyrical narratives. The Army of the Potomac Trilogy, Catton's most widely ready work, is recounts the bitter struggle between the Army of the Potomac and the Army of Virginia, and this first volume chronicles the early years under the command of General McClellan.
A Stillness at Appomattox
Recounting the final year of the Civil War, this classic volume by Bruce Catton won both the Pulitzer Prize and the National Book Award for excellence in non-fiction.
In this final volume of the Army of the Potomac Trilogy, Catton, America's foremost Civil War historian, takes the reader through the battles of the Wilderness, the Bloody Angle, Cold Harbot, the Crater, and on through the horrible months to one moment at Appomattox. Grant, Meade, Sheridan, and Lee vividly come to life in all their failings and triumphs.
GLORY ROAD
The saga of a nation divided—from the Union Army's disaster at Fredericksburg to its triumph at Gettysburg—by a Pulitzer Prize–winning Civil War chronicler.
In the second book of the Army of the Potomac Trilogy, Bruce Catton—one of America's most honored Civil War historians—once again brings the great battles and the men who fought them to breathtaking life. As the War Between the States moved through its second bloody year, General Ambrose Burnside was selected by President Lincoln to replace the ineffectual George "Little Mac" McClellan as commander of the Union Army. But the hope that greeted Burnside's ascension was quickly dashed in December 1862 in the wake of his devastating defeat at Fredericksburg.
Following Burnside's exit, a mediocre new commander, Joseph "Fighting Joe" Hooker, turned a sure victory into tragedy at Chancellorsville, continuing the Union's woes and ensuring Robert E. Lee's greatest triumph of the war. But the tide began to turn over the course of three days in July 1863, when the Union won a decisive victory on the battlefield of Gettysburg. Months later, Lincoln would give his historic address on this ground, honoring the fallen soldiers and strengthening the Union Army's resolve to fight for a united and equal nation for all of its people.
With brilliant insight, color, and detail, Catton interweaves thrilling narratives of combat with remarkable portrayals of politics and life on the home front. Glory Road is a sweeping account of extraordinary bravery and shocking incompetence during what were arguably the war's darkest days.




About the author


Charles Bruce Catton (October 9, 1899 – August 28, 1978) was an American historian and journalist, best known for his books on the American Civil War. Known as a narrative historian, Catton specialized in popular history, featuring colorful characters and historical vignettes, in addition to the basic facts, dates, and analyses. Although his books were well researched and supported by footnotes, they were not generally presented in a rigorous academic style. He won a Pulitzer Prize in 1954 for A Stillness at Appomattox, his study of the final campaign of the war in Virginia.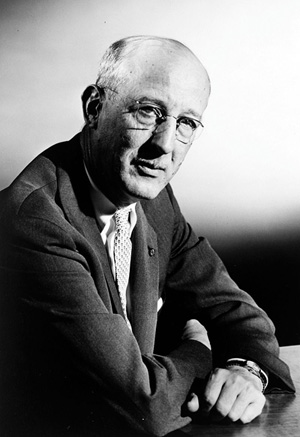 Features
Includes the classic Easton Press qualities:

* Premium Leather
* Silk Moire Endleaves
* Distinctive Cover Design
* Hubbed Spine, Accented in Real 22KT Gold
* Satin Ribbon Page Marker
* Gilded Page Edges
* Long-lasting, High Quality Acid-neutral Paper
* Smyth-sewn Pages for Strength and Durability
* Beautiful Illustrations



VERY FINE INE GUARANTEED
Very Fine for all three volumes. Each volume is a wonderful bright clean copy free of any markings, writings, or stamps. Sharp corners that are not bumped. Tight and square spines. Unread books without any attached bookplates or indication of any removed. The gilded page edges are unmarked.
Publisher:

Easton Press

Edition:

Easton Press

Binding:

Full genuine leather

Illustrator:

Limited Edition Matched Set

Dimensions:

9" x 6" x 1.5"