Personally signed by Thomas Keneally
Hero, adulterer, bon vivant, murderer and rogue, Dan Sickles led the kind of existence that was indeed stranger than fiction. Throughout his life he exhibited the kind of exuberant charm and lack of scruple that wins friends, seduces women, and gets people killed. In American Scoundrel Thomas Keneally, the acclaimed author of Schindler's List, creates a biography that is as lively and engrossing as its subject.
Dan Sickles was a member of Congress, led a controversial charge at Gettysburg, and had an affair with the deposed Queen of Spain - among many other women. But the most startling of his many exploits was his murder of Philip Barton Key (son of Francis Scott Key), the lover of his long-suffering and neglected wife, Teresa. The affair, the crime, and the trial contained all the ingredients of melodrama needed to ensure that it was the scandal of the age. At the trial's end, Sickles was acquitted and hardly chastened. His life, in which outrage and accomplishment had equal force, is a compelling American tale, told with the skill of a master narrative.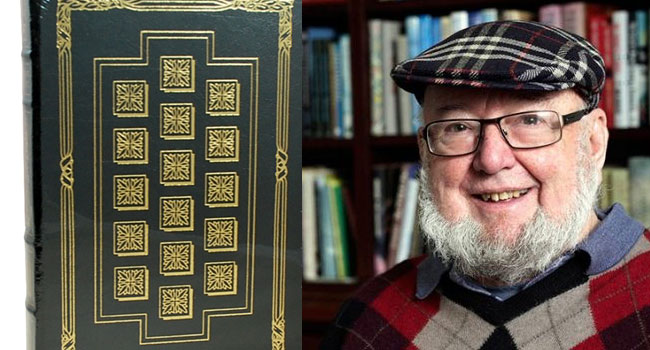 Reviews
"Keneally has moved throughout his career between fiction and non-fiction, and the genres in between. This book is factual, but it is neither classic biography nor textbook history: it's simply a great piece of storytelling. It would be hard to make Sickles's life dull, but Keneally also rescues Teresa from the margins of history and makes a figure condemned in the 19th century into a flawed heroine for the 21st. Keneally deserves gratitude for ensuring that Sickles and his contemporaries live for a few more years yet." - The Guardian
"Spellbinding...Riveting...Mesmerizing." - The New York Times Book Review
"Brilliant...Rollicking, captivating...Engrossing, entertaining... Keneally brings Sickles back to life in every colorful and scandalous detail." - Chicago Sun-Times
"Lively and evocative...Keneally's prose, as usual, is vivid and his research is thorough; he displays an impressive command of the minutiae of 19th-century American politics." - The Washington Post
"An especially lively and compelling account of an extraordinary life." - The Seattle Times
About the Author
Thomas Michael Keneally (born 7 October 1935) is a prolific Australian novelist, playwright, and essayist. Kenneally's first story was published in the Bulletin magazine in 1962 under the pseudonym Bernard Coyle. By February 2014, he had written over 50 books, including 30 novels. He is particularly famed for his Schindler's Ark (1982) (later republished as Schindler's List), the first novel by an Australian to win the Booker Prize and is the basis of the film Schindler's List. He had already been shortlisted for the Booker three times prior to that: 1972 for The Chant of Jimmie Blacksmith, 1975 for Gossip from the Forest, and 1979 for Confederates. Many of his novels are reworkings of historical material, although modern in their psychology and style.
Features
This item includes the classic Easton Press qualities:

* Premium Leather
* Silk Moire Endleaves
* Distinctive Cover Design
* Hubbed Spine, Accented in Real 22KT Gold
* Satin Ribbon Page Marker
* Gilded Page Edges
* Long-lasting, High Quality Acid-neutral Paper
* Smyth-sewn Pages for Strength and Durability
* Beautiful Illustrations


VERY FINE GUARANTEED. A wonderful bright clean copy free of any markings, writings, or stamps. Sharp corners that have not been bumped. Unread book with square and tight binding. No bookplates attached or indication of any removed. Edges are free of any marks, spots, scratches, or blemishes.
Publisher:

Easton Press

Edition:

Signed Limited Edition

Binding:

Full Genuine Leather

Illustrator:

N/A

Dimensions:

9"x6"x1.5"

Signature Authenticity:

Lifetime Guarantee of Signature Authenticity. Personally signed by the author directly into the book. The autograph is not a facsimile, stamp, or auto-pen.