Enhance your presidential library with this magnificent leather bound heirloom. Personally signed by Theodore C. Sorensen.
Norwalk, CT. 2004. Signed First Edition. No dust-jacket as issued. A luxurious leather bound heirloom, accented with 22kt gold, manufactured to last generations. A high quality book worthy of your fine library that also makes the perfect gift for the presidential historian. This volume is #464 of only 1,400 printed.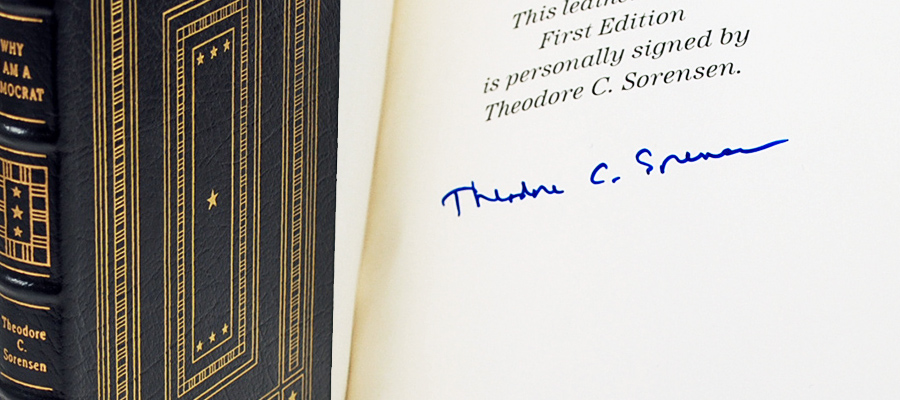 From Publishers Weekly
The Democratic Party "must build from the bottom up a national party of citizens," eschewing special interests and corporate donors, declares Sorenson, a corporate lawyer and former JFK speechwriter. Though the author also urges Democrats to differentiate themselves more sharply from Republicans, this sober book is more primer than prescription, as the diplomatic author mostly avoids criticizing what many see as the ideological waffling of President Clinton or the splits within the party. Instead, mixing historical reflections with current commentary, he contends that free-market Republicans attack the poor, not poverty; that we need government, not deregulation, to solve large-scale problems; that anti-tax zealots ignore the fact that Americans pay the lowest taxes in the developed world; that affirmative action, while a "messy, imperfect solution," deserves retention; that the federal government can share power with the states without Republican-style devolution; that Republicans oppose gun control; and that isolationist Republicans oppose important international treaties and disparage the flawed but vital United Nations. Only the Democratic Party, he declares, "has the history, philosophy, diversity and constituency to become once again the Party of Conscience." That political task, however, is beyond the scope of this book.
Features
Contains all the classic Easton Press trimmings:
* Premium Leather
* Silk Moire Endleaves
* Distinctive Cover Design
* Hubbed Spine, Accented in Real 22KT Gold
* Satin Ribbon Page Marker
* Gilded Page Edges
* Long-lasting, High Quality Acid-neutral Paper
* Smyth-sewn Pages for Strength and Durability
* Beautiful Illustrations
About The Author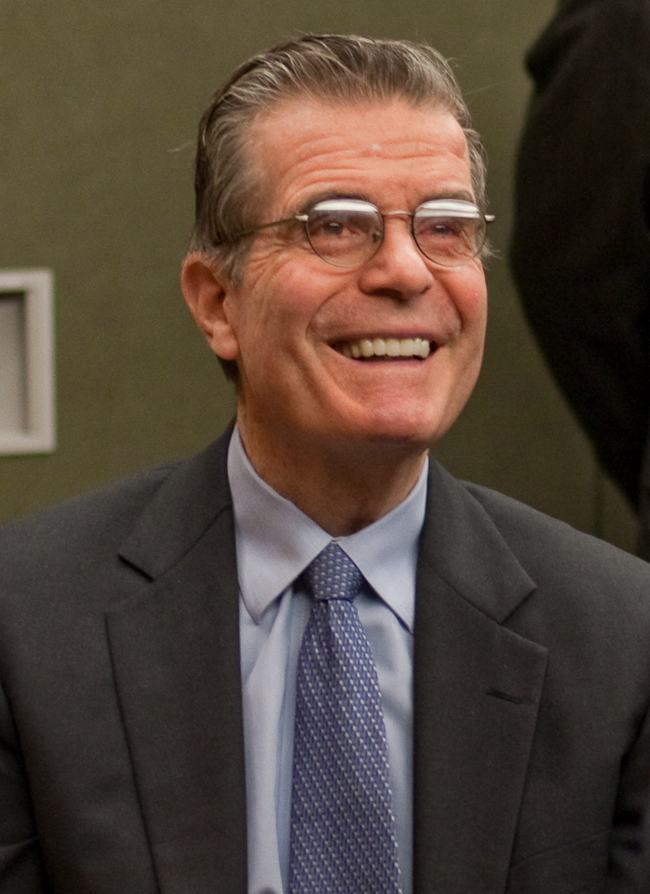 Theodore Chaikin Sorensen (May 8, 1928 – October 31, 2010) was an American lawyer, writer, and presidential adviser. He was a speechwriter for President John F. Kennedy, as well as one of his closest advisers. President Kennedy once called him his "intellectual blood bank".
VERY FINE GUARANTEED
. A wonderful bright clean copy free of any markings, writings, or stamps. Sharp corners that are not bumped. Tight and square spine. Unread book. No attached bookplates or indication of any removed.
Publisher:

Easton Press

Edition:

Signed First Edition #464

Binding:

Full Genuine Leather

Illustrator:

N/A

Dimensions:

9" x 6" x 1.5"

Signature Authenticity:

Lifetime Guarantee of Signature Authenticity. Personally signed by the author directly onto the special title page of the book. The autograph is not a facsimile, stamp, or auto-pen.