Personally signed by Stephen King, Peter Straub, and Rick Berry.
Signed First Edition, Number 898 of only 1,520 . Sealed without any flaws.




Donald M. Grant Publisher Inc, 2002. Stephen King & Peter Straub, "Black House". Signed Limited First Edition. This luxury edition is bound in full genuine leather and comes housed in a black leather wrap-around tray-case with green velvet interior. Stated first edition on the copyright page. Lavishly illustrated through out by Rick Berry. The book is signed on the limitation page by Stephen King, Peter Straub & artist Rick Berry. No dust-jacket as issued. Sealed and new without any flaws.
An ideal gift for the Stephen King collector of rare books, limited to only 1,520 signed & numbered copies.
This is number 898 of only 1,520 produced.
About Black House
Black House is a horror novel by American writers Stephen King and Peter Straub. Published in 2001, it is the sequel to The Talisman. This is one of King's numerous novels, which also include Hearts in Atlantis and Insomnia, that tie in with the Dark Tower series. Black House was nominated to the Bram Stoker Award for Best Novel.
The novel is set in Straub's homeland of Wisconsin, rather than in King's frequently used backdrop of Maine. The town of "French Landing" is a fictionalized version of the town of Lacrosse County, Wisconsin. Also, "Centralia" is named after the nearby small town of Centerville, Wisconsin, located at the intersection of Hwy 93 and Hwy 35.
A chapter of the book is written around Edgar Allan Poe's poem "The Raven".

Today's literature is plagued by sequelitis; plagued because many of the offspring are abominations. But here's a marvelous exception. Seventeen years after King and Straub's first collaboration, The Talisman, comes an immensely satisfying follow-up, a brilliant and challenging dark fantasy that fans of both authors are going to love. Page by page, the novel reads as equal parts King and Straub, with the Maine master's exuberance and penchant for excess restrained by Straub's generally more elegant (though no more potent) approach. But the book, far more than its predecessor, is set explicitly in the King universe, with particular ties to the Dark Tower series.

Its primary hero is The Talisman's Jack Sawyer, now retired from the LAPD and living with no memory of his otherwordly Talisman exploits, alone in French Landing, Wisconsin, a town surveyed by the authors in an unusual third-person plural narration that buoys the book throughout. Terror stalks French Landing in the form of the Fisherman, who's been snatching, killing and eating the town's children. We know that the Fisherman is a resident of the town's elderly care facility, but Jack doesn't; when yet another child, Ty Marshall, is taken, Jack enters the hunt for the killer and the boy. He's joined by an array of locals, notably a gang of philosopher bikers and blind Henry Leyden, a 50-something cool cat whom every reader will adore. Jack is going to need all their help, and more, because The Fisherman is controlled by a malignant entity from End-World, where the Crimson King aims to unravel the fabric of all the universes.

It's to blighted End-World, via the portal of the Black House - a creepy local house painted black - that Jack and others travel to rescue Ty, in the novel's frantic conclusion.The book abounds with literary allusions, many to the King-verse, and readers not familiar with King's work and particularly with The Talisman may feel disoriented, especially at first. But there's so much here to revel in, from expertly executed sequences of terror, awe or passion, the novel is a deep reservoir of genuine emotion to some of the most wonderful characters to spring from a page in years, to a story whose energy is so high and craft so accomplished that most readers will wish it ran twice its great length. What is probably the most anticipated novel of the year turns out to be its most memorable to date, a high point in both the King and Straub canons. This will be a monster bestseller, and deservedly so. 2 million first printing. (One-day laydown Sept. 15)
Stephen King
Stephen Edwin King (born September 21, 1947) is an American author of horror, supernatural fiction, suspense, science fiction and fantasy. His books have sold more than 350 million copies, many of which have been adapted into feature films, miniseries, television series, and comic books. King has published 58 novels, including seven under the pen name Richard Bachman, and six non-fiction books. He has written around 200 short stories, most of which have been published in book collections.
Peter Straub
Peter Francis Straub is an American novelist and poet. He has written numerous horror and supernatural fiction novels, including Julia and Ghost Story, as well as The Talisman, which he co-wrote with Stephen King. Straub has received such literary honors as the Bram Stoker Award, World Fantasy Award, and International Horror Guild Award.
Rick Berry
Rick Berry is a contemporary American expressionistic figure artist based in the Boston area. Berry creates art for galleries, illustration, and paintings for theatrical performances. Berry's work has appeared in many science fiction, fantasy and comic books, including Neil Gaiman's Sandman, Magic: The Gathering cards, and Stephen King novels. In 1985, Berry created the first digitally painted book cover worldwide for William Gibson's Neuromancer. Berry has also written under the names Sam Rakeland, R.R. Berry, Rich Berry, Richard Berry, and O. Berry.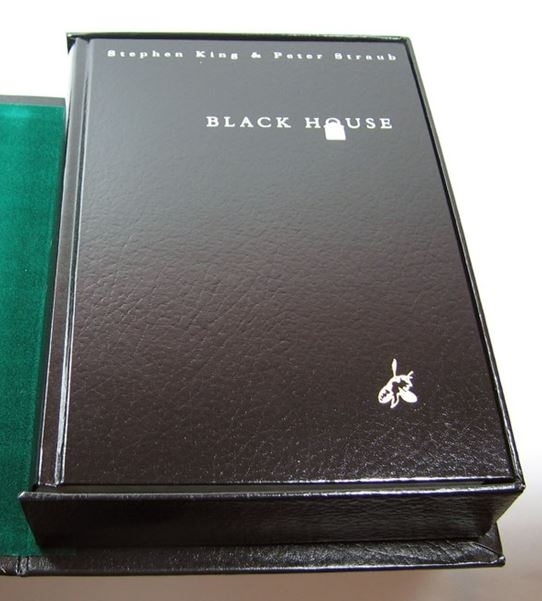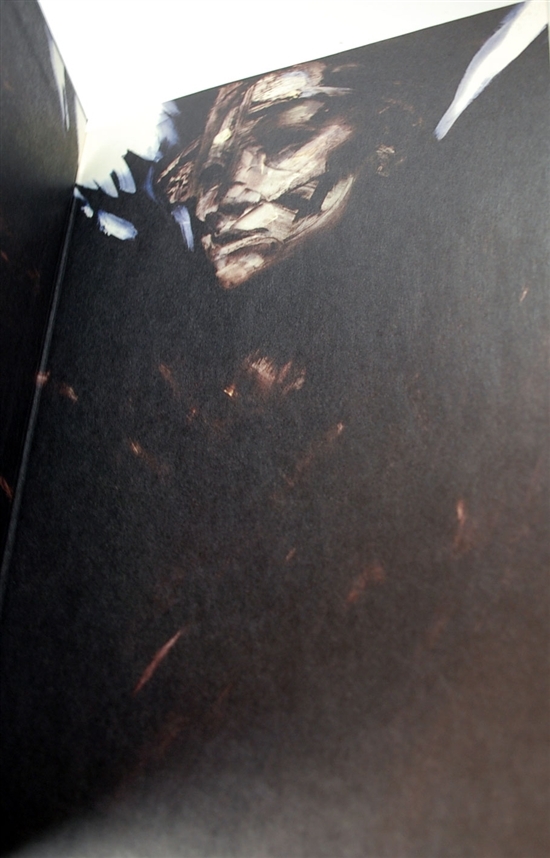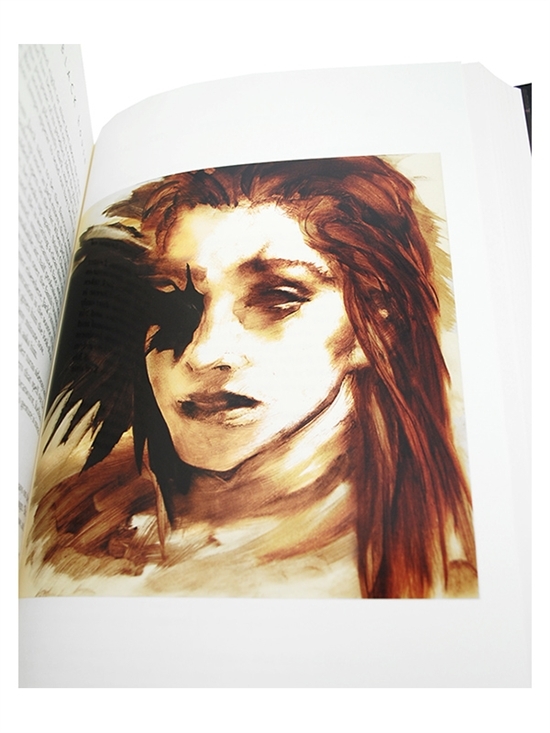 Features
A beautiful black leather edition produced in a green velvet-lined, leather tray-case. Limited First Edition. Signed by the authors Stephen King, Peter Straub & Rick Berry, the illustrator. In As New condition with tray case the same. First Edition. Full-Leather in tray case. Illustrations by Rick Berry.
VERY FINE GUARANTEED. Sealed in the original shrink-wrap with number sticker. Unread book with square and tight spine. Sharp corners. The condition is of the highest quality. A wonderful bright clean copy. Free of markings, writings, or stamps. No attached bookplates or indication of any removed. Traycase is also in New condition. Sealed book of actual item. The other edition is for demonstration purposes only.
Publisher:

Donald M. Grant Publishers (2002)

Edition:

Signed Limited First Edition

Binding:

Leather Bound

Illustrator:

Rick Berry

Author:

Stephen King

Author:

Peter Straub
1 Review
DONALD M. GRANT PUBLISHERS STEPHEN KING, PETER STRAUB "BLACK HOUSE" SIGNED LIMITED FIRST EDITION NO. 819 OF 1,520 TRAYCASED [VERY FINE

This volume of "Black House" signed by Stephen King and Peter Straub is absolutely beautiful. This Donald Grant Publishers edition is spectacular, bound in leather and presented in a leather tray case. The book was packed so well to prevent any damage in transit and this is always the case from VFB. This volume truly becomes a showpiece in any collection. Once again, Very Fine Books has lived up to its name. This book is in excellent condition and again, is truly beautiful. Thank you, Emmanuel.