From #1 New York Times bestselling author Stephen King, the most riveting and unforgettable story of kids confronting evil since It—publishing just as the second part of It, the movie, lands in theaters.




This First Printing has been personally signed by Stephen King.

Scribner (September 10, 2019). Stephen King "The Institute" Signed First Edition, First Printing. Hardcover with dust-jacket. A very fine example with archival sleeve protection. 576 pages. This book contains all the markings required for a first printing edition. Be one of the very first collectors in the world to own a signed first edition of The Institute. This autographed book was obtained at the only book signing event held for this title. Includes a Letter of Autograph Authenticity and receipt from the event. Includes a black matching custom slipcase. Order today!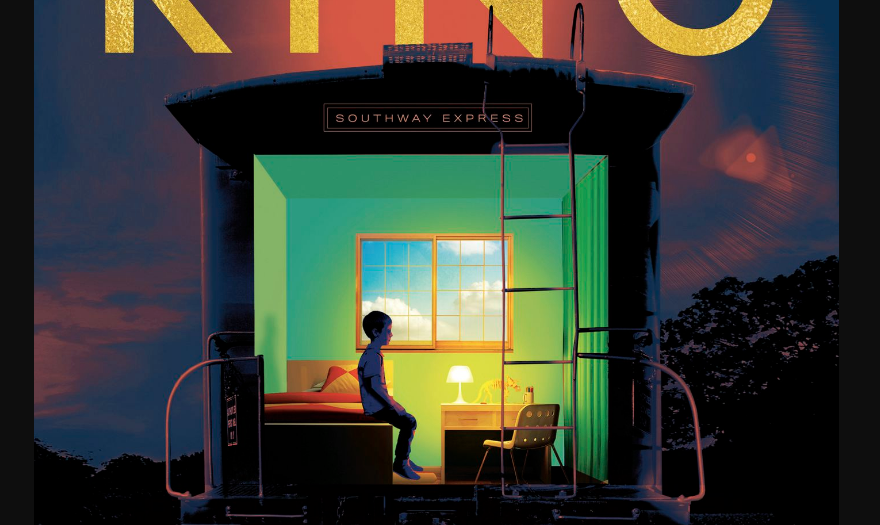 About The Institute

From #1 New York Times bestselling author Stephen King, the most riveting and unforgettable story of kids confronting evil since It—publishing just as the second part of It, the movie, lands in theaters.
In the middle of the night, in a house on a quiet street in suburban Minneapolis, intruders silently murder Luke Ellis's parents and load him into a black SUV. The operation takes less than two minutes. Luke will wake up at The Institute, in a room that looks just like his own, except there's no window. And outside his door are other doors, behind which are other kids with special talents—telekinesis and telepathy—who got to this place the same way Luke did: Kalisha, Nick, George, Iris, and ten-year-old Avery Dixon. They are all in Front Half. Others, Luke learns, graduated to Back Half, "like the roach motel," Kalisha says. "You check in, but you don't check out."
In this most sinister of institutions, the director, Mrs. Sigsby, and her staff are ruthlessly dedicated to extracting from these children the force of their extranormal gifts. There are no scruples here. If you go along, you get tokens for the vending machines. If you don't, punishment is brutal. As each new victim disappears to Back Half, Luke becomes more and more desperate to get out and get help. But no one has ever escaped from the Institute.
As psychically terrifying as Firestarter, and with the spectacular kid power of It, The Institute is Stephen King's gut-wrenchingly dramatic story of good vs. evil in a world where the good guys don't always win.




About Stephen King
Stephen Edwin King is an American author of contemporary horror, suspense, science fiction and fantasy fiction. His books have sold more than 350 million copies and have been adapted into a number of feature films, television movies and comic books. As of 2011, King has written and published 49 novels, including seven under the pen name Richard Bachman, five non-fiction books, and nine collections of short stories. Many of his stories are set in his home state of Maine.
King has received Bram Stoker Awards, World Fantasy Awards, British Fantasy Society Awards, his novella The Way Station was a Nebula Award novelette nominee, and in 2003, the National Book Foundation awarded him the Medal for Distinguished Contribution to American Letters. He has also received awards for his contribution to literature for his whole career, such as the World Fantasy Award for Life Achievement (2004), the Canadian Booksellers Association Lifetime Achievement Award (2007) and the Grand Master Award from the Mystery Writers of America (2007).
Reviews

"A big shank of a book that reminded me instantly of many of the reasons I loved (love?) [King]. His characters are the kind of people who hear the trains in the night. The music is always good. He swings low to the ground. He gets closer to the realities and attitudes of working-class life in America than any living writer I can think of." —Dwight Garner, The New York Times
"Throughout his long career, King has been committed to the bedrock notion that stories matter, that they help us understand both ourselves and the world we inhabit. The Institute, filled as it is with anger, sorrow, empathy and, yes, hope, reiterates that commitment with undiminished power. It is a first-rate entertainment that has something important to say. We all need to listen."
—William Sheehan, The Washington Post
"As consummately honed and enthralling as the very best of [King's] work...How do you maintain your dignity and humanity in an environment designed to strip you of both? That theme, such an urgent one in literature from the 20th century onward, falls well within King's usual purview...Of all the cosmic menaces that King's heroes have battled, [the] slow creep into inhumanity may be the most terrifying yet, because it is all too real." —Laura Miller, The New York Times Book Review
"The Institute is another winner: creepy and touching and horrifyingly believable, all at once." —The Boston Globe
VERY FINE GUARANTEED

Hardcover: Very Fine without any flaws. A wonderful bring clean copy without any other marks, writings , or stamps. Clean & straight boards. No attached bookplates or indication of any removed. A well-cared for book, protected from any potential damage. Unread with square and tight spine.

Dust-jacket: Very Fine without any flaws. It is free of tears, chips, creases, etc. As new condition as normally shipped by the publisher.
Publisher:

Scribner (September 10, 2019)

Edition:

Signed First Edition

Binding:

Hardcover with dust jacket

Signature Authenticity:

Lifetime Guarantee of Signature Authenticity. Personally signed by Stephen King. The autographs are not facsimiles, stamps, or auto-pens.

Title:

The Institue

Author:

Stephen King