"The man in black fled across the desert, and the gunslinger followed."
---
Personally signed by the illustrator Michael Whelan
VERY FINE. SEALED IN THE ORIGINAL SHRINK-WRAP WITHOUT ANY FLAWS.
Donald M. Grant 2009. Stephen King "The Little Sisters of Eluria" Signed Limited Artist Edition No. 746 of 4,000. First Edition. Personally signed by Michael Whelan directly onto the limitation page of the book. This limited edition is presented in the original publisher's foil stamped slipcase. This edition includes 13 full-color plates and 23 black/white illustrations. Hardcover in slipcase. Deluxe over-sized edition. Very Fine without any flaws. Sealed.
Approximate dimensions: 10.5" x 7.5" x 2"

First Edition as stated on the limitation page.
No. 746 of only 4,000 produced.

"The man in black fled across the desert, and the gunslinger followed."
This is our introduction to Roland Deschain, the last Gunslinger, published by Donald M. Grant in The Dark Tower: The Gunslinger in 1982. Twenty years later Stephen King revised and expanded this volume.
In his own words: What I did want to do was to give newcomers to the tale of the Tower (and old readers who want to refresh their memories) a clearer start and a slightly easier entry into Roland's world. I also wanted them to have a volume that more effectively foreshadowed coming events. This volume contains that expanded version as well as the novella The Little Sisters of Eluria which chronicles an earlier adventure of Roland's as he persued the Man in Black. Published in a larger format than the Dark Tower series which enhances Michael Whelan's thirteen full color plates and over twenty three black & white designs.
About the Publisher : Donald M. Grant Publisher, Inc.
Donald M. Grant Publisher, Inc. has been producing specialty books in the fantasy genre for over 45 years. Over that period the company has published substantially more than 100 quality titles, placing an emphasis on time-honored book design and an abundance of full color and black and white illustrations.
Indeed, the company's forte is the production of fine editions designed for the book collector and for the book lover. Particular concern is always shown in the use of quality bindings, paper, typography and reproduction of artworks. Many of the Grant imprint books are illustrated in full and striking color. Donald M. Grant, Publisher will continue to bring you fine quality books in the future. Many exciting projects are currently being discussed or are already underway.
Grant's initial announcement to limit the print run of this book to 1,250 copies using their traditional ordering system caused a large outcry on many forums as it left owners of DT-7 with numbers between numbers 1,251-1,500 unable to initially buy a copy of the book from Grant. Prompting Grant to explain that the number offered was set because Stephen King did not want to sign more then 1250 copies. However, between the announcement and actual release of the book the US economy went into a deep recession and Grant did not wind up selling all of their limited edition copies. In fact all owners of # 1,250 - #1,500 who put in a lottery request were granted the right to buy a book and a second lottery (with more possible) is being held for the remaining books. Although I do not have any hard numbers, considering the lack of sales for the S/L and the lack of remarques popping up on various SK sites, I estimate there were over 2,000 copies of the AE edition available at the time of publication, perhaps as high as 3,000....The artist edition did eventually sell out, although it took a few years to do so.
ABOUT THE ARTIST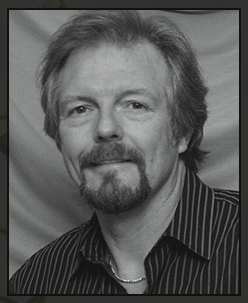 Michael Whelan is one of the world's premier painters of imaginative realism. For 40 years he has created book and album covers for authors and musicians like Isaac Asimov, Stephen King, Ray Bradbury, Brandon Sanderson, the Jacksons and MeatLoaf. His clients have included every major U.S. book publisher, the National Geographic Society, CBS Records, and the Franklin Mint.
A graduate of San Jose State University with a BA in Painting and a President's Scholar, Michael went on to attend the Art Center College of Design also in California, but he dropped out to accept his first book cover assignment. He soon became known for his dedication to bringing an author's words to life and Whelan covers dominated the science fiction and fantasy field throughout the 1980's and 90's. He was largely responsible for the realistic style of genre covers of that era, and his stunning color and composition have influenced many artists to this day. He continues to do cover art for bestselling authors, but since 1995 he has also pursued a fine art career. His non-commissioned works are in established collections throughout the world.
Michael Whelan has published 4 art books as well as numerous limited edition prints, posters, calendars, and licensed products such as greeting cards, t-shirts and sculptures.
Reference - https://www.michaelwhelan.com/about/biography/


About The Author
Stephen Edwin King (born September 21, 1947) is an American author of horror, supernatural fiction, suspense, science fiction and fantasy. His books have sold more than 350 million copies, many of which have been adapted into feature films, miniseries, television series, and comic books. King has published 58 novels, including seven under the pen name Richard Bachman, and six non-fiction books. He has written around 200 short stories, most of which have been published in book collections.
VERY FINE GUARANTEED. Sealed in the original shrink-wrap without any flaws. As New. A well-cared for volume, protected from any potential damage. Sharp corners that are not bumped.
Publisher:

Donald M. Grant Publishers 2009

Edition:

Signed Limited Artist Edition No. 746

Binding:

Hardcover in slipcase

Illustrator:

Michael Whelan

Signature Authenticity:

Lifetime Guarantee of Signature Authenticity. This volume has been personally signed by the illustrator Micheal Whelan directly onto the limitation page. The autograph is not a facsimile, stamp, or auto-pen.

Author:

Stephen King

Title:

The Little Sisters of Eluria