Personally hand signed by C. J. Cherryh on a special limitation page.
A flawless must-have for the serious collector.
Easton Press. Norwalk, CT. 1995. 496 pages. SIGNED BY AUTHOR. Signed First Edition - Limited Collector's Edition. A great unique gift for yourself or for a loved one. A luxurious leather bound masterpiece from the Signed First Edition of Science Fiction collection by Easton Press.. Beautifully illustrated and bound in full genuine leather. One of the most celebrated works of science fiction literature by a historical writer. A rare signed first edition for the discerning collector.
About
Stranded on a distant planet that abounds with fertile farmland and towering ore-rich mountains, human colonists appear to be in paradise. But all the native animals--both docile and predatory--communicate by telepathy, projecting images that drive the humans mad. Only Nighthorses, who can form a telepathic bond with their human Riders, stand between civilization and madness. When a flare of human emotion spreads to all the horses, chaos erupts and a Rider is exiled, putting the lives of all in mortal danger.
Features
Contains all the classic Easton Press qualities:

* Premium Leather
* Silk Moire Endleaves
* Distinctive Cover Design
* Hubbed Spine, Accented in Real 22KT Gold
* Satin Ribbon Page Marker
* Gilded Page Edges
* Long-lasting, High Quality Acid-neutral Paper
* Smyth-sewn Pages for Strength and Durability
* Beautiful Illustrations
About The Author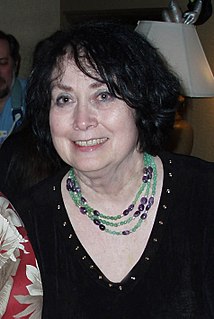 C. J. Cherryh, is a United States science fiction and fantasy author. She has written more than 60 books since the mid-1970s, including the Hugo Award winning novels Down below Station (1981) and Cyteen (1988), both set in her Alliance-Union universe.
VERY FINE GUARANTEED.
Very Fine without any flaws. As New. A wonderful bring clean copy without any other marks, writings , or stamps. Clean & straight boards. No attached bookplates or indication of any removed. A well-cared for book, protected from any potential damage. Unread with square and tight spine.
Book Grading Definitions
Publisher:

Easton Press (1995)

Edition:

Signed First Edition

Binding:

Full Genuine Leather

Illustrator:

Frank Mayo

Dimensions:

6.25" x 9.25" x 1"

Signature Authenticity:

Lifetime Guarantee of Signature Authenticity. Personally signed by the author directly into the book. The autograph is not a facsimile, stamp, or auto-pen.