Personally signed by Peter Fonda directly into the book.
Easton Press, Norwalk. CT. 1998. Peter Fonda "Don't Tell Dad". Signed First Edition with COA from the publisher. This luxurious leather bound edition has been signed, numbered, and limited to only 1,250 copies. Very Fine. Sealed.
In a rip-roaring ride through the '60s and up to the present day, Peter Fonda, son of Henry, brother of Jane, father of Bridget, boldly recalls his turbulent life, sharing with readers for the first time the true stories behind the legends, famous and infamous, surrounding himself and his family.
From Library Journal
The author reminds us that he has run the gamut from fame to notoriety and back again. Lionized as the rebel loved by a generation in Easy Rider, Fonda morphed into the antiestablishment figure Hollywood loved to hate, an anachronism immersed in hippie hedonism. He milks the "little boy in his father's shadow" motif but candidly explores his relationship with the irascible Henry, sweetly reflects on his childhood years, recalls (doomed) encounters with authority figures, and thoughtfully considers domestic bliss. His account of the years spent jet-setting, careering about Europe in fancy cars, and sailing on the Tatoosh with cast and crew for various film projects is most riveting. A central theme: did Fonda behave the way he did because of or despite his ancestry? Recommended for general collections.
Jayne Plymale, Univ. of Georgia Libs., Athens Copyright 1998 Reed Business Information, Inc.
From Booklist
Peter Fonda offers film fans three Hollywood stories in one notably readable volume, what with father Henry and sister Jane figuring prominently in his life story. Highlights include the inevitable coverage of Easy Rider ("Dennis Hopper is still insisting that he alone wrote the screenplay" and is suing Fonda for "millions and millions of dollars"); tales of growing up in Hollywood; and the fateful year of 1965 when Fonda's best friend shot himself, his father married for the fifth time, Jane married sleazy French filmmaker Roger Vadim, and he met and took acid with the Beatles. He also found time to write Easy Rider, hobnob with Mick Jagger and assorted luminary lounge lizards, and take in a Salvador Dali "happening" (what we now call "performance art"). Having now passed his fiftieth birthday, Fonda has come to terms with his seemingly distant father. He writes that something happened to Henry "that made him very quiet, very shy, and he let those qualities define his personality." Father and son, and Jane before she retired to her full-time role as Mrs. Ted Turner, all appeared in memorable films (for Peter's sake, who could forget classic trash like The Wild Angels and that hyperventilating cautionary tale, The Trip?). That kind of fame adds allure to an informative, enjoyable inside perspective on an acting family whose accumulated accomplishments rival those of the Barrymores.
Mike Tribby
ABOUT THE AUTHOR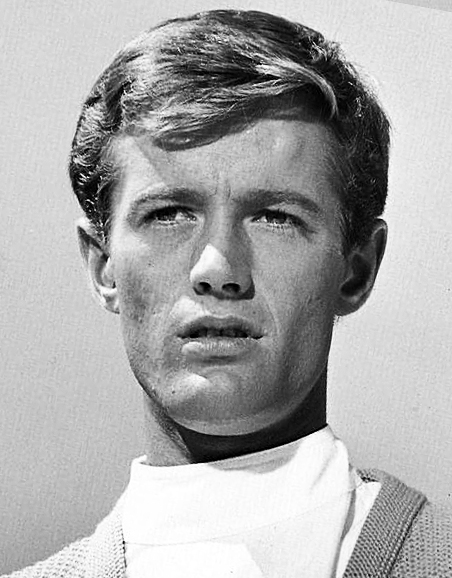 Peter Henry Fonda (February 23, 1940 – August 16, 2019) was an American actor, director, and screenwriter. He was the son of Henry Fonda, younger brother of Jane Fonda, and father of Bridget Fonda. He was a part of the counterculture of the 1960s.
Fonda was nominated for the Academy Award for Best Original Screenplay for Easy Rider (1969), and the Academy Award for Best Actor for Ulee's Gold (1997). For the latter, he won the Golden Globe Award for Best Actor – Motion Picture Drama. Fonda also won the Golden Globe Award for Best Supporting Actor – Series, Miniseries or Television Film for The Passion of Ayn Rand (1999).
Features
This item includes the classic Easton Press qualities:

* Premium Leather
* Silk Moire Endleaves
* Distinctive Cover Design
* Hubbed Spine, Accented in Real 22KT Gold
* Satin Ribbon Page Marker
* Gilded Page Edges
* Long-lasting, High Quality Acid-neutral Paper
* Smyth-sewn Pages for Strength and Durability
* Beautiful Illustrations


VERY FINE GUARANTEED. Sealed. A wonderful bright clean copy free of any markings, writings, or stamps. Sharp corners that have not been bumped. Unread book with square and tight binding. No bookplates attached or indication of any removed. The gilded page edges are free of any marks, spots, scratches, or blemishes.
Publisher:

Easton Press 1998

Edition:

Signed First Edition

Binding:

Full Genuine Leather

Illustrator:

N/A

Dimensions:

9"x6"x1.5"

Signature Authenticity:

Lifetime Guarantee of Signature Authenticity. Personally signed by the author Peter Fonda directly into the book. The autograph is not a facsimile, stamp, or auto-pen.