A five volume matching collection, including Ayn Rand's two best-selling novels, The Fountainhead and Atlas Shrugged.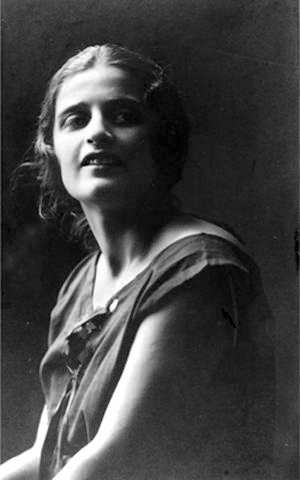 Easton Press, Norwalk CT. Ayn Rand. Five volume matching leather bound collection, including "The Fountainhead", "Atlas Shrugged", "We The Living", and "Anthem". The volumes are the same size and have the same cover and spine designs. "We The Living" and "Anthem" in one volume. List of titles in this series:
Atlas Shrugged Vol. 1
Atlas Shrugged Vol. 2
The Fountainhead Vol. 1
The Fountainhead Vol. 2
We The Living, Anthem
About The Fountainhead
When The Fountainhead was first published, Ayn Rand's daringly original literary vision and her groundbreaking philosophy, Objectivism, won immediate worldwide interest and acclaim. This instant classic is the story of an intransigent young architect, his violent battle against conventional standards, and his explosive love affair with a beautiful woman who struggles to defeat him. This edition contains a special Afterword by Rand's literary executor, Leonard Peikoff which includes excerpts from Ayn Rand's own notes on the making of The Fountainhead. As fresh today as it was then, here is a novel about a hero--and about those who try to destroy him.
About Atlas Shrugged
Atlas Shrugged is a 1957 novel by Ayn Rand. Rand's fourth and last novel, it was also her longest, and the one she considered to be her magnum opus in the realm of fiction writing. Atlas Shrugged includes elements of science fiction, mystery, and romance, and it contains Rand's most extensive statement of Objectivism in any of her works of fiction.
The book depicts a dystopian United States, wherein many of society's most prominent and successful industrialists abandon their fortunes and even the nation, in response to aggressive new regulations, whereupon most vital industries collapse. The title is a reference to Atlas, a Titan described in the novel as "the giant who holds the world on his shoulders". The significance of this reference appears in a conversation between the characters Francisco d'Anconia and Hank Rearden, in which d'Anconia asks Rearden what advice he would give Atlas upon seeing that "the greater [the titan's] effort, the heavier the world bore down on his shoulders". With Rearden unable to answer, d'Anconia gives his own response: "To shrug".
The theme of Atlas Shrugged, as Rand described it, is "the role of man's mind in existence". The book explores a number of philosophical themes from which Rand would subsequently develop Objectivism. In doing so, it expresses the advocacy of reason, individualism, capitalism, and the failures of governmental coercion.
Atlas Shrugged received largely negative reviews after its 1957 publication, but achieved enduring popularity and consistent sales in the following decades.
About We The Living
We the Living is the debut novel of the Russian American novelist Ayn Rand. It is a story of life in post-revolutionary Russia and was Rand's first statement against communism. Rand observes in the foreword that We the Living was the closest she would ever come to writing an autobiography. Rand finished writing the novel in 1934, but it was rejected by several publishers before being released by Macmillan Publishing in 1936. It has since sold more than three million copies.
About Anthem
Anthem is a dystopian fiction novella by Ayn Rand, written in 1937 and first published in 1938 in England. It takes place at some unspecified future date when mankind has entered another dark age. Technological advancement is now carefully planned and the concept of individuality has been eliminated.



About the author

Ayn Rand ( born Alisa Zinov'yevna Rosenbaum, February 2 [O.S. January 20] 1905 – March 6, 1982) was a Russian-born American novelist, philosopher, playwright, and screenwriter. She is known for her two best-selling novels, The Fountainhead (1943) and Atlas Shrugged (1957), and for developing a philosophical system she called Objectivism. Born and educated in Russia, Rand moved to the United States in 1926. She had a play produced on Broadway in 1935–1936. After two early novels that were initially unsuccessful in America, she achieved fame with her 1943 novel, The Fountainhead.
In 1957, she published her best-known work, the novel Atlas Shrugged. Afterward, she turned to non-fiction to promote her philosophy, publishing her own magazines and releasing several collections of essays until her death in 1982. Rand advocated reason as the only means of acquiring knowledge and rejected faith and religion. She supported rational and ethical egoism, and rejected altruism. In politics, she condemned the initiation of force as immoral and opposed collectivism and statism as well as anarchism, instead supporting laissez-faire capitalism, which she defined as the system based on recognizing individual rights. In art, Rand promoted romantic realism. She was sharply critical of most philosophers and philosophical traditions known to her, except for Aristotle and some Aristotelians and classical liberals.
Literary critics received Rand's fiction with mixed reviews, and academia generally ignored or rejected her philosophy, though academic interest has increased in recent decades. The Objectivist movement attempts to spread her ideas, both to the public and in academic settings. She has been a significant influence among libertarians and American conservatives.


Features
Includes all the classic Easton Press qualities:

* Premium Leather
* Silk Moire Endleaves
* Distinctive Cover Design
* Hubbed Spine, Accented in Real 22KT Gold
* Satin Ribbon Page Marker
* Gilded Page Edges
* Long-lasting, High Quality Acid-neutral Paper
* Smyth-sewn Pages for Strength and Durability
* Beautiful Illustrations
Atlas Shrugged Vol. 1(Very Fine without any flaws)
Atlas Shrugged Vol. 2(Very near Fine with small mark to the top of the gilded page edges)
The Fountainhead Vol. 1 (Very Fine without any flaws)
The Fountainhead Vol. 2(Very near Fine with small mark to the bottom of the gilded page edges)
We The Living, Anthem (Very Fine without any flaws)

Publisher:

Easton Press

Edition:

Easton Press (1989)

Binding:

Full Genuine Leather

Illustrator:

Limited Edition 5 vol. Matched Set

Dimensions:

Total 9" x 6" x 4"