Personally Signed by Ania Ahlborn and Samuel Araya and Limited To Only 26 Lettered Deluxe Copies
Suntup Press 2019. Ania Ahlborn "Brother" Signed Lettered Edition. The Lettered edition is limited to 26 copies and is bound in full goatskin leather and features hand-made paper boards.
The signed limited edition of Brother by Ania Ahlborn is presented in two states (Lettered and Limited), and is limited to five hundred and twenty-six copies. The edition measures 6¼" x 9¼" and features six full-color illustrations by World Fantasy Award winner Samuel Araya. Also included is a new introduction by Ania Ahlborn, and both editions are signed by the author and artist. This is the first signed limited edition of the novel, and the first time it is issued in hardcover.
This is Lettered "D".


LETTERED EDITION -
The Lettered edition is limited to 26 copies and is a Bradel binding with a Goatskin spine, and handmade paper boards. The paper is made by master paper maker Amanda Degener in her windowless basement workspace which is a 'cave' of hewn rock walls. The floor is an unsteady mix of concrete, brick, and in some areas a wooden raised floor, giving way to the earth below. Endsheets are hand marbled in a small village in Southern France with oil based pigments on acid free Fabriano Ingres. The edition is housed in a clamshell box.

THIS ITEM IS NOW SOLD OUT FROM THE PUBLISHER
---
LETTERED EDITION
Signed by Ania Ahlborn and Samuel Araya.
Limited to 26 copies lettered A-Z.
Bradel binding with a Goatskin spine, and handmade paper boards.
Paper handmade by master paper maker Amanda Degener.
Six full-color illustrations by Samuel Araya.
New introduction by Ania Ahlborn written exclusively for this edition.
6¼" x 9¼" trim size.
Endsheets are hand marbled with oil based pigments, on acid free Fabriano Ingres.
Housed in a clamshell box.
Custom printed bookmark with all orders.
---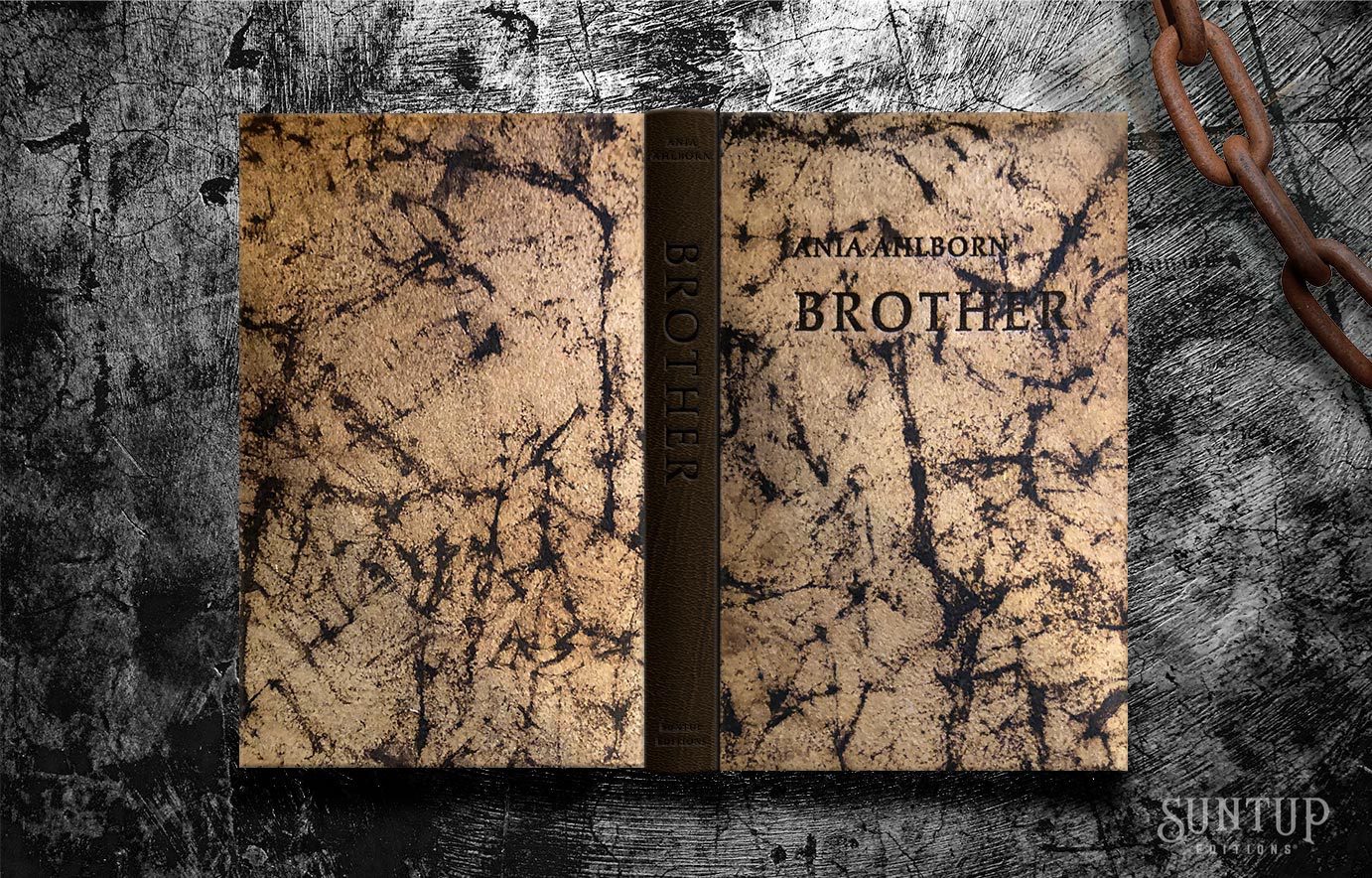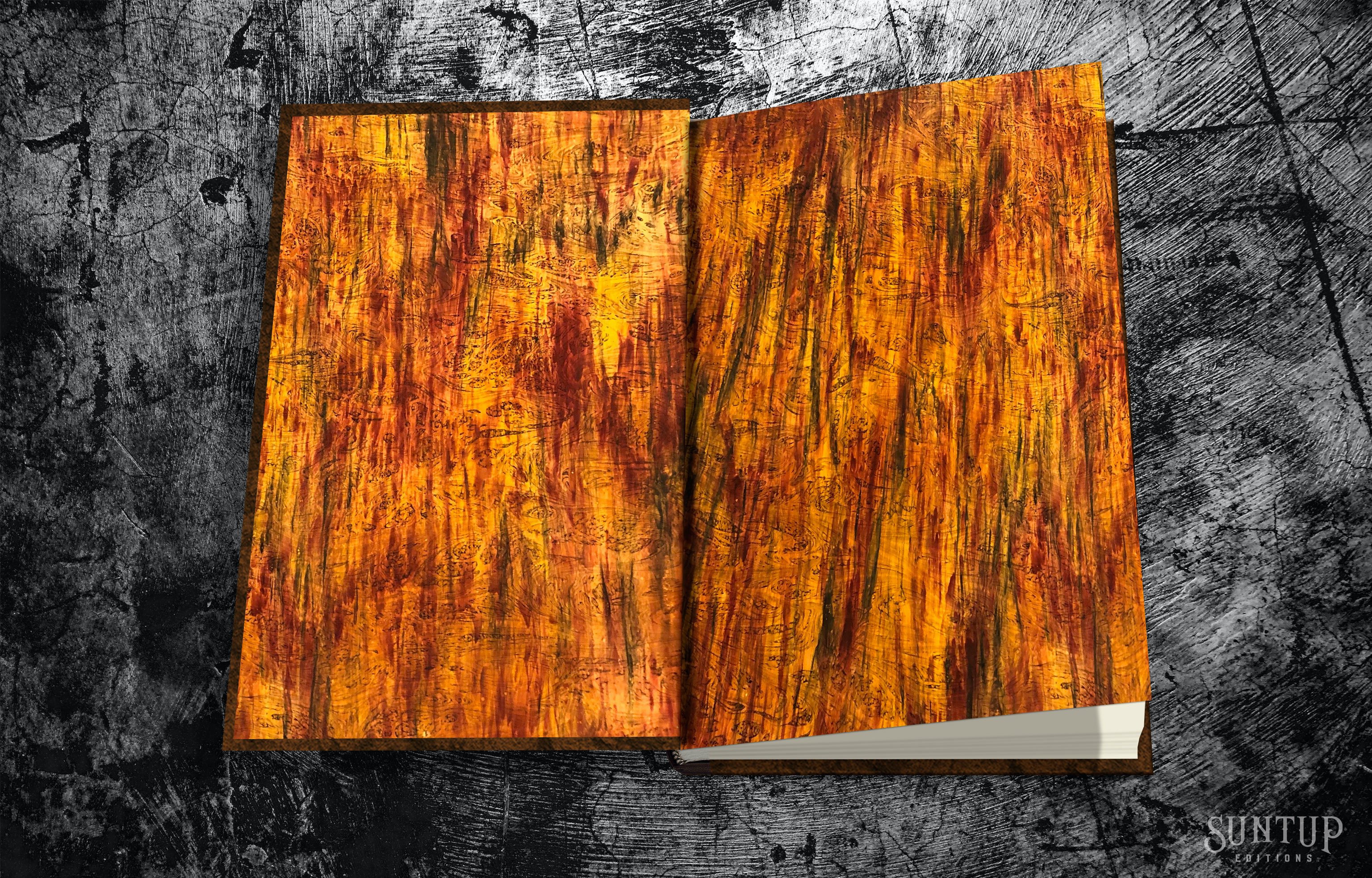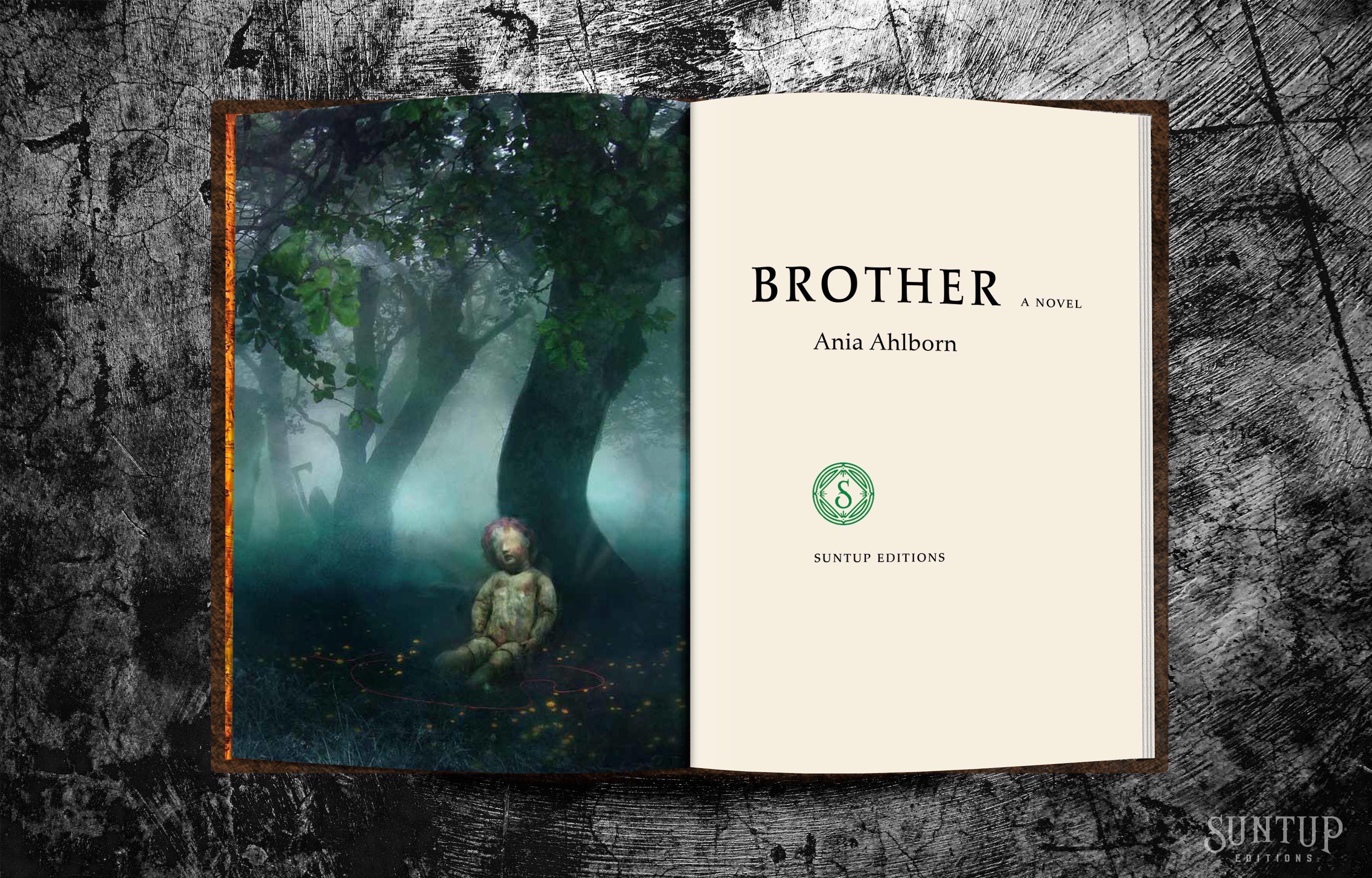 ---
ABOUT BROTHER
Brother is the terrifying tale of a family's disturbing traditions, and of one brother's determination to break free from all he has ever known. In a crooked farmhouse off the beaten path and miles away from civilization live the Morrows. A band of eccentric recluses, the family keeps to themselves so as not to be questioned by local police when girls go missing from the side of the highway. But nineteen-year-old Michael Morrow is different. He derives no pleasure in the screams that echo through the trees.
Michael pines for a life of normalcy and to see a world beyond that of West Virginia. In the nearby town of Dahlia, Michael meets Alice, a pretty girl working at a record shop. He is immediately smitten, but his family is all too eager to remind him of the monster he is.
Hailed by critics as "impossible to put down," Ahlborn delivers all the guilt, guts, and gore of family drama as Michael fights to attain the life he longs for.
---
ABOUT THE AUTHOR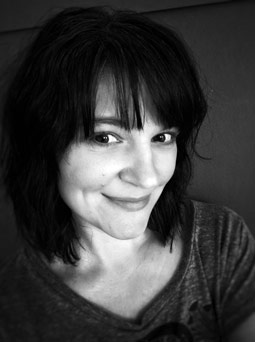 Born in Ciechanow Poland, Ania Ahlborn has always been drawn to the darker, mysterious, and morbid side of life. Her earliest childhood memory is of crawling through a hole in the chain link fence that separated her family home from a large wooded cemetery, where she'd spend hours among the headstones, breaking up bouquets of silk flowers so everyone had their equal share.
Ania's first novel, Seed, was self-published. It clawed its way up the Amazon charts to the number one horror spot, earning her a multi-book deal and a key to the kingdom of the macabre. Eight years later, she has published ten titles. Her work has been lauded by the likes of Publishers Weekly, New York Daily News, and The New York Times.
She lives in Greenville, South Carolina with her husband and son.
---
ABOUT THE ARTIST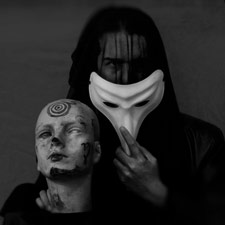 Samuel Araya is an artist living in the poison heart of South America, his work has appeared in a variety of media, from video games, t-shirts, posters, records, to cards and books, including five editions of the prestigious "Spectrum: The Best In Contemporary Fantastic Art" annual. Araya also dedicates time to his career as a gallery artist, with an important number of international shows already gracing his curriculum. He is winner of the 2015 World Fantasy Award in the Artist category. He wears no mask.
VERY FINE GUARANTEED – Very Fine condition as if normally shipped from the publisher. The condition is of the highest quality without any discernible flaws. Sharp corners all around. Unread book without any marks, writing, or stamps. This item will be packed to the highest standard and shipped in a timely manner by Priority Mail with tracking number and signature confirmation. Original shipping container by Suntup Press.
Publisher:

Suntup Press 2019

Edition:

Signed Lettered Edition of 26

Binding:

Full Genuine Leather

Illustrator:

See description for details

Dimensions:

6" x 9" trim size.