This First Edition of A Shining City has been personally signed by Nancy Reagan directly onto the limitation page of the book.
Easton Press, Norwalk CT. 1998. "A Shining City - The Legacy of Ronald Reagan" Signed First Edition. Full genuine leather. Personally signed by Nancy Reagan directly onto a limitation page. Limited to only 1,150 signed and numbered copies. The lower spine of the book states SIGNED FIRST EDITION. Includes the original COA (Certificate of Authenticity) and collector's notes by the publisher. As New. Sealed without any flaws.

The signature page reads:

"This leather-bound First Edition of A Shining City is personally signed by Nancy Reagan"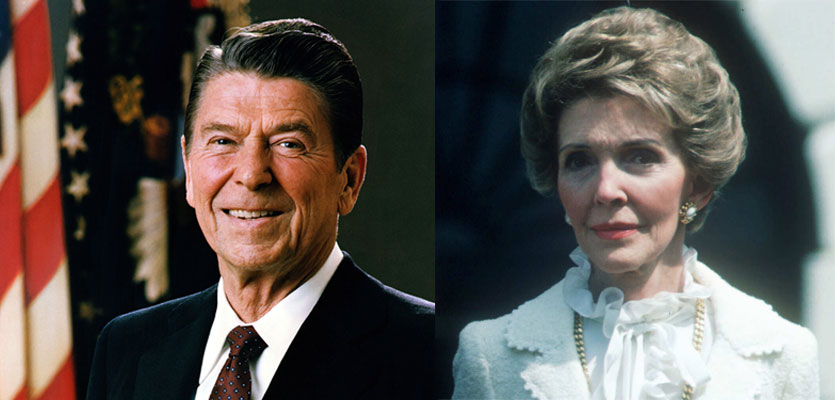 About the book
This collection of heartfelt tributes and post-Presidential remarks captures the legacy of the fortieth President and invokes the spirit of those significant years by revisiting the challenges, victories, struggles and defeats that he faced in the course of two administrations. His inspirational remarks, from his Farewell Address to the Nation in January 1989 to his moving Letter to the American People in November 1994, in which he acknowledged that he had been diagnosed with Alzheimer's Disease, reiterate the principles he stood for as President. From his Address to the Oxford Union Society, in which he reprimands England and "a Europe moving toward union" for "refrain[ing] from action" in Bosnia, to his Remarks to the Captive Nations Week Conference, in which he underscores the importance of keeping our commitments to Taiwan, his post-Presidential speeches examine and pronounce upon the political developments in the United States and abroad since he left office.
The never-before-published tributes, written by more than forty world leaders and prominent public figures -- including the four other living U.S. Presidents, Mikhail Gorbachev, Margaret Thatcher, George Will, Colin Powell and Billy Graham -- describe, often in moving detail, their greatest memories of the fortieth President. Their anecdotes and reflections conjure up his greatest attributes, from his "soaring sense of possibilities" (George Will), to his "courage to act on principle and take the heat" (Robert Dole), to his "indomitable faith in the promise of freedom" (Jack Kemp) and "in the greatness of our country" (Henry Kissinger). In so doing, they truly capture his legacy.
About Ronald Reagan
Ronald Wilson Reagan (/ˈreɪɡən/; February 6, 1911 – June 5, 2004) was an American film actor and politician who served as the 40th president of the United States from 1981 to 1989. Prior to his presidency, he was a Hollywood actor and union leader before serving as the 33rd governor of California from 1967 to 1975.


About Nancy Reagan
Nancy Davis Reagan (born Anne Frances Robbins; July 6, 1921 – March 6, 2016) was an American film actress and the wife of Ronald Reagan, the 40th President of the United States. She was the First Lady of the United States from 1981 to 1989.
VERY FINE GUARANTEED. SEALED.
Very Fine without any flaws. As New. A wonderful bring clean copy without any other marks, writings , or stamps. Clean & straight boards. No attached bookplates or indication of any removed. A well-cared for book, protected from any potential damage. Unread with square and tight spine.The gilded page edges are perfect and flawless.
Book Grading Definitions
Publisher:

Easton Press 1998

Edition:

Signed First Edition

Binding:

Full genuine leather

Illustrator:

See description for details

Dimensions:

10" x 6" x 1.5"

Signature Authenticity:

Lifetime Guarantee of Signature Authenticity. Personally signed by Nancy Reagan directly onto the limitation page of the book. This book will arrive with a Certificate of Authenticity. The autograph is not a facsimile, stamp, or auto-pen.