Personally hand signed by molecular biologist and Nobel Prize Laureate Dr. James D. Watson
Norwalk, CT. James D. Watson: THE DOUBLE HELIX: 40th ANNIVERSARY EDITION
Featuring a new introduction by Dr. James D. Watson, written exclusively for the leather-bound 40th Anniversary Edition. Here is the revolutionary personal account of the greatest scientific achievement of the 20th century: the discovery of the "double helix" structure of DNA.
Dimensions: 5 1/2" x 8 1/2, 256pp
Enhance your collectible library with this luxurious leather bound heirloom from Easton Press. One of only 1200 signed limited first editions available. A high quality book that also makes the perfect unique gift.

James Dewey Watson is an American molecular biologist, best known as one of the two co-discoverers of the structure of DNA, with Francis Crick, in 1953. Watson, Francis Crick, and Maurice Wilkins were awarded the 1962 Nobel Prize in Physiology or Medicine "for their discoveries concerning the molecular structure of nucleic acids and its significance for information transfer in living material".

About
By identifying the structure of DNA, the molecule of life, Francis Crick and James Watson revolutionized biochemistry and won themselves a Nobel Prize. At the time, Watson was only twenty-four, a young scientist hungry to make his mark. His uncompromisingly honest account of the heady days of their thrilling sprint against other world-class researchers to solve one of science's greatest mysteries gives a dazzlingly clear picture of a world of brilliant scientists with great gifts, very human ambitions, and bitter rivalries. With humility unspoiled by false modesty, Watson relates his and Crick's desperate efforts to beat Linus Pauling to the Holy Grail of life sciences, the identification of the basic building block of life. Never has a scientist been so truthful in capturing in words the flavor of his work.
Science seldom proceeds in the straightforward logical manner imagined by outsiders," writes James Watson in The Double Helix, his account of his codiscovery (along with Francis Crick) of the structure of DNA. Watson and Crick won Nobel Prizes for their work, and their names are memorized by biology students around the world. But as in all of history, the real story behind the deceptively simple outcome was messy, intense, and sometimes truly hilarious. To preserve the "real" story for the world, James Watson attempted to record his first impressions as soon after the events of 1951-1953 as possible, with all their unpleasant realities and "spirit of adventure" intact.
Watson holds nothing back when revealing the petty sniping and backbiting among his colleagues, while acknowledging that he himself was a willing participant in the melodrama. In particular, Watson reveals his mixed feelings about his famous colleague in discovery, Francis Crick, who many thought of as an arrogant man who talked too much, and whose brilliance was appreciated by few. This is the joy of The Double Helix--instead of a chronicle of stainless-steel heroes toiling away in their sparkling labs, Watson's chronicle gives readers an idea of what living science is like, warts and all. The Double Helix is a startling window into the scientific method, full of insight and wit, and packed with the kind of science anecdotes that are told and retold in the halls of universities and laboratories everywhere. It's the stuff of legends.
Features
Includes all the classic Easton Press qualities:

* Premium Leather
* Silk Moire Endleaves
* Distinctive Cover Design
* Hubbed Spine, Accented in Real 22KT Gold
* Satin Ribbon Page Marker
* Gilded Page Edges
* Long-lasting, High Quality Acid-neutral Paper
* Smyth-sewn Pages for Strength and Durability
* Beautiful Illustrations
About The Author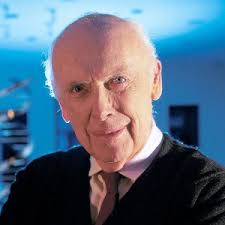 James Dewey Watson studied at the University of Chicago and Indiana University and subsequently worked at the University of Cambridge's Cavendish Laboratory in England where he first met his future collaborator and personal friend Francis Crick. In 1956, Watson became a junior member of Harvard University's Biological Laboratories until 1976, promoting research in molecular biology and from 1968 he served as director of Cold Spring Harbor Laboratory (CSHL) on Long Island, New York, greatly expanding its level of funding and research. At CSHL, he shifted his research emphasis to the study of cancer. In 1994, he became its president for ten years, and then subsequently he served as its chancellor until 2007, when he resigned, partially due to a controversy over comments he made about race and intelligence during an interview with a trusted friend that made it into the press. Between 1988 and 1992, Watson was associated with the National Institutes of Health, helping to establish the Human Genome Project. Watson has written many science books, including the seminal textbook The Molecular Biology of the Gene (1965) and his bestsell ing book The Double Helix (1968) about the DNA structure discovery.
Publisher:

Easton Press (2009)

Edition:

Signed Limited Edition of 1,200

Binding:

Full Genuine Leather

Illustrator:

N/A

Dimensions:

6" x 8" x 2"

Signature Authenticity:

Lifetime Guarantee of Signature Authenticity. Personally signed by the author directly into the book. The autograph is not a facsimile, stamp, or auto-pen.