Personally signed by Ray Bradbury directly onto the limitation page.
Gauntlet Publications 2005. Ray Bradbury "The Halloween Tree" Signed Lettered Edition of only 52 produced. Leather bound in metal case. This edition is limited to only 52 signed tray-cased copies. This is lettered HH with matching HH metal case. This item also includes the Fragments chapbook and 2 signed prints. Leather Bound hardcover book in dust-jacket.
From the publisher

Edited by Jon Eller, this signed limited edition will contain a typeset version of Bradbury's preferred text, the original manuscript (complete with handwritten corrections) Bradbury sent to Knopf, a screenplay Bradbury wrote before he wrote the novel (in manuscript form) and the typeset version of his Hanna-Barbera screenplay.
The front and back covers are Bradbury oil paintings of Halloween trees.
The dustjacket was designed by Bill Walker and Donn Albright.
Table of Contents
Introduction
I. First Revised Screenplay (1967)
II. Novel in progress (1971)
III. Final Novel Submission (1972)
Table of Galley Changes for the First Edition, 1972
Notes to the text
IV. The Teleplay (1992)
V. Companion Materials
Bradbury interview 2004
Correspondence
Bradbury's promotional essay
Photographs
Bibiograhical checklist

This Lettered edition is full of bonus material: several previously unpublished Halloween poems and the previously unpublished short story "The Elevator" (a version was produced for the second incarnation of The Twilight Zone, but the script didn't adhere to the story). Bradbury drew an original tipsheet drawing which appears in each edition, but on only the Lettered Edition will one find a Bradbury thumbprint on one of the pumpkins.

Table of Contents: Lettered Edition Only

VI. Trick or Treats
Why Do They Keep Saying "happy Halloween"? (Bradbury essay)
Halloween / Halloween 1965 (remembrances in poem/essay form about Bradbury taking his daughters out on Halloween Attic (one page atmospheric piece)
Evening (one page atmospheric piece)
"The Elevator" (previously unpublished short story)

The Lettered edition is housed in Gauntlet's first metal tray-case, which includes a pop-up Halloween tree taken from Bradbury's cover art (with pumpkins cut out and dangling like a wind-chime). Each tree is engraved with Bradbury's signature. The chapbook, available only through Gauntlet is called "Fragments". It contains fragments of 8 unfinished Bradbury short stories, compiled by Donn Albright and approved by Bradbury, dealing with the Halloween theme.

Some are just a paragraph or two, others are longer. Cover art by Bradbury.

"Fragments" Table of Contents

"This Is The Time Of Year That Carnivals Come"
"Halloween"
"Hangin'out"
"Tell Me A Story"
"Shade Of The Old Apple Trees"
"The Barber"
"Pumpkin's Eye"
"Addams Idea"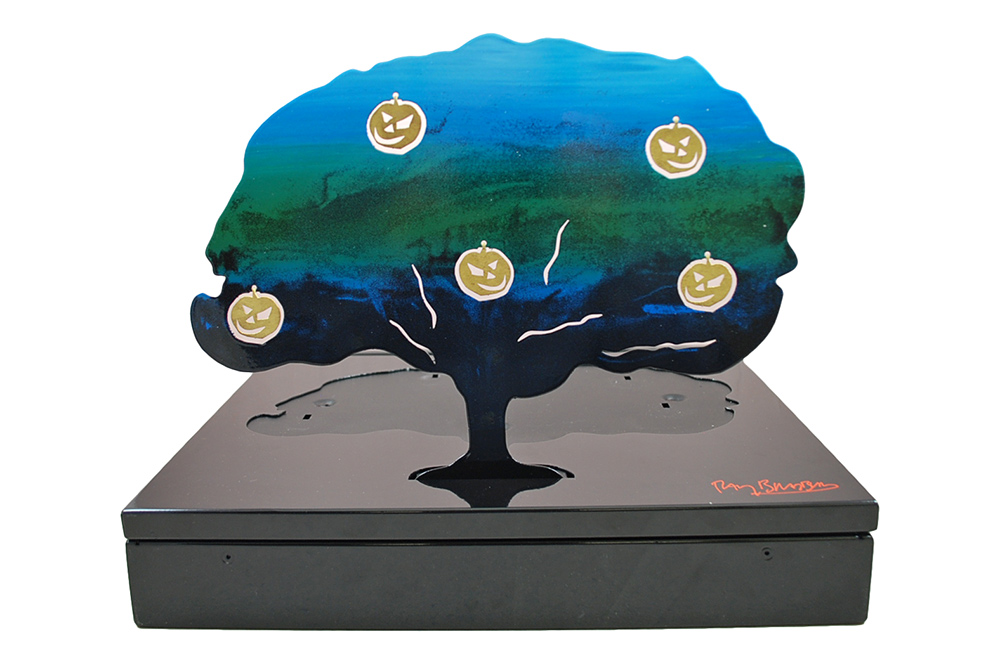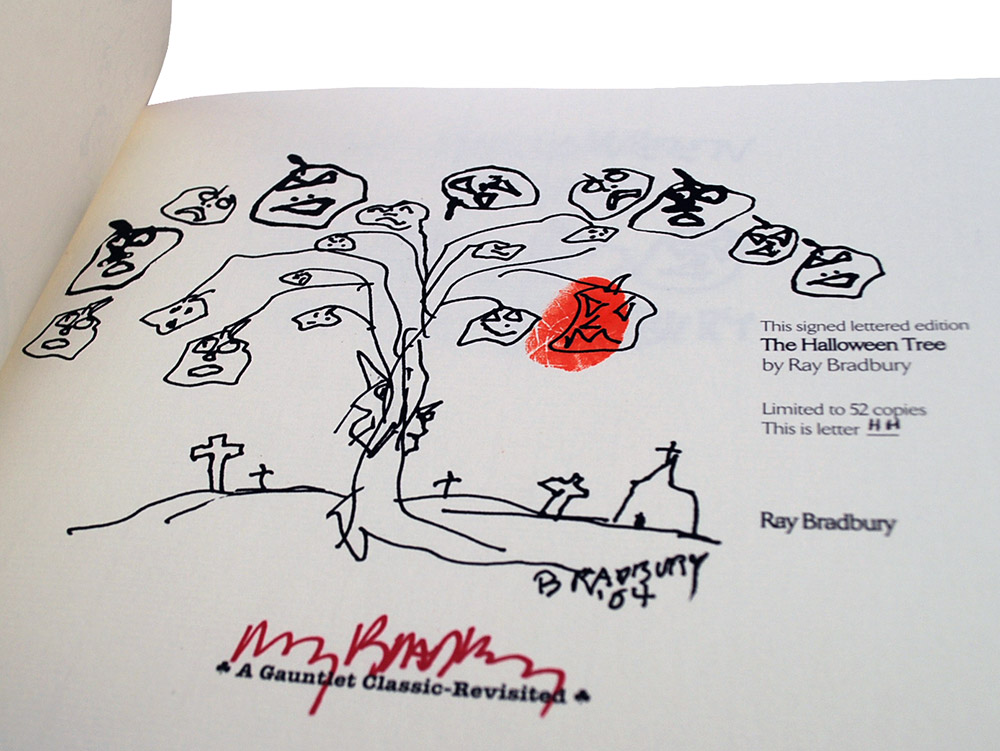 About The Halloween Tree
The Halloween Tree is a 1972 fantasy novel by American author Ray Bradbury, which traces the history of Samhain and Halloween. A group of eight boys set out to go trick-or-treating on Halloween, only to discover that a ninth friend, Pipkin, has been whisked away on a journey that could determine whether he lives or dies. Through the help of a mysterious character named Carapace Clavicle Moundshroud, they pursue their friend across time and space through Ancient Egyptian, Ancient Greek, and Ancient Roman cultures, Celtic Druidism, the Notre Dame Cathedral in Medieval Paris, and The Day of the Dead in Mexico. Along the way, they learn the origins of the holiday that they celebrate, and the role that the fear of death, ghosts, and the haunts has played in shaping civilization. The Halloween Tree itself, with its many branches laden with jack-o'-lanterns, serves as a metaphor for the historical confluence of these traditions.

Reviews
"If you want to know what Halloween is, or if you simply want an eerie adventure, take this mystery-history trip. You couldn't have a better guide than Ray Bradbury."--Boston Globe
"At last someone has written a book about Halloween that is tricky and scary, ghostly and windy, deathly and clammy" -- The Boston Globe
"Imaginatively cryptic...skillfully presented." -- The Los Angeles Times
"A spectacular guide to the nether regions." -- Kirkus
"There is a great treat in Bradbury's frenetic imagery." -- The New York Times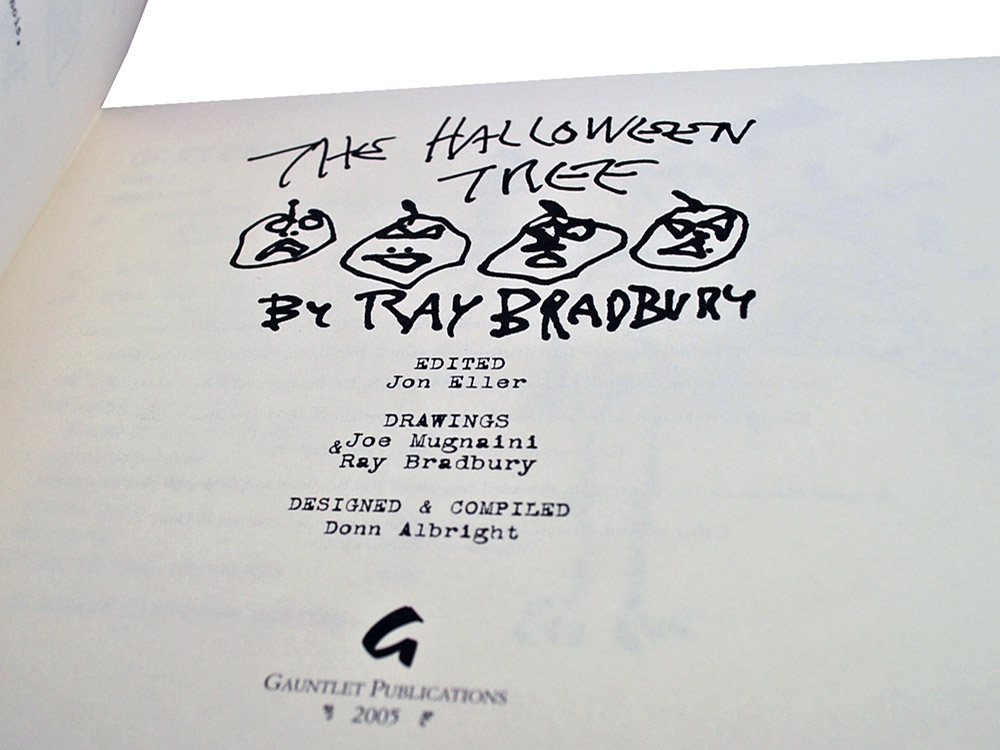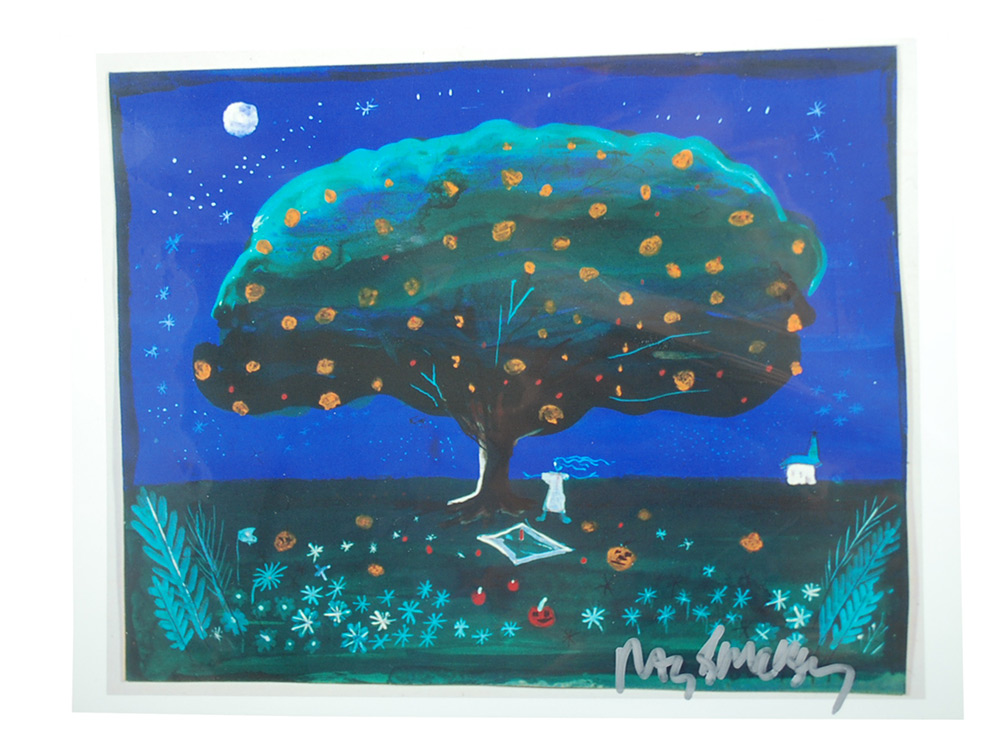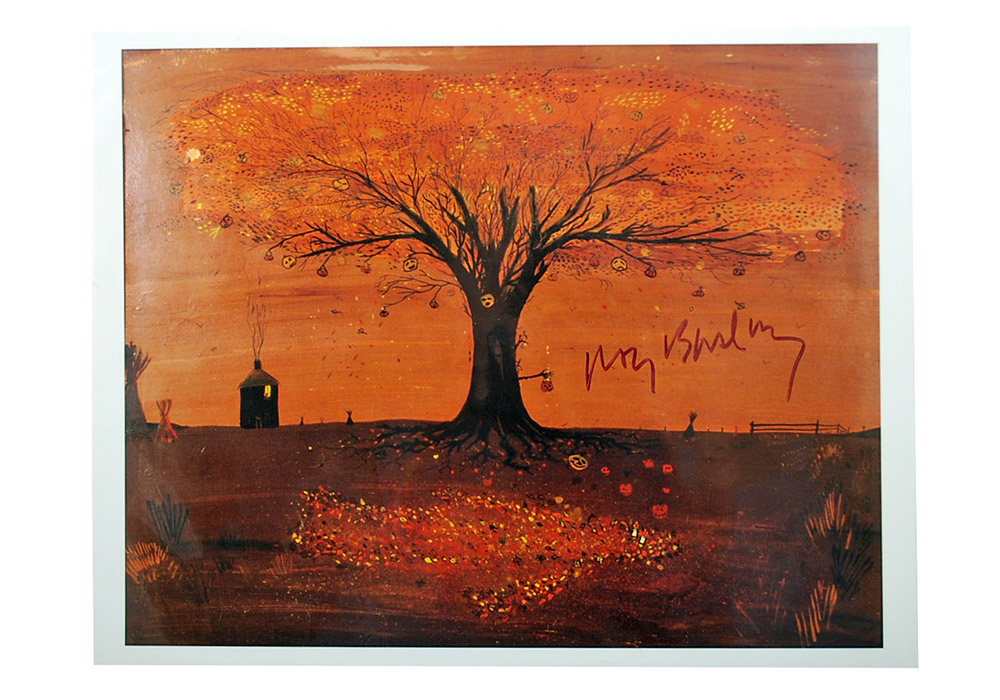 About the Author
Ray Douglas Bradbury (August 22, 1920 - June 5, 2012) was an American fantasy, horror, science fiction, and mystery writer. Bradbury is credited with writing 27 novels and over 600 short stories. More than eight million copies of his works, published in over 36 languages, have been sold around the world.
Predominantly known for writing the iconic dystopian novel Fahrenheit 451 (1953), and his science-fiction and horror-story collections, The Martian Chronicles (1950), The Illustrated Man (1951), and I Sing the Body Electric (1969), Bradbury was one of the most celebrated 20th- and 21st-century American writers. While most of his best known work is in fantasy fiction, he also wrote in other genres, such as the coming-of-age novel Dandelion Wine (1957) and the fictionalized memoir Green Shadows, White Whale (1992).
Bradbury also wrote and consulted on screenplays and television scripts. He wrote the screen play for John Huston's classic film adaptation of Moby Dick, and was nominated for an Academy Award. He adapted sixty-five of his stories for television's The Ray Bradbury Theater, and won an Emmy for his teleplay of The Halloween Tree. He was the recipient of the 2000 National Book Foundation Medal for Distinguished Contribution to American Letters, the 2004 National Medal of Arts, and the 2007 Pulitzer Prize Special Citation, among many honors.
Upon his death in 2012, The New York Times called Bradbury "the writer most responsible for bringing modern science fiction into the literary mainstream." The Los Angeles Times credited Bradbury with the ability "to write lyrically and evocatively of lands an imagination away, worlds he anchored in the here and now with a sense of visual clarity and small-town familiarity." Bradbury's grandson, Danny Karapetian, said Bradbury's works had "influenced so many artists, writers, teachers, scientists, and it's always really touching and comforting to hear their stories". The Washington Post noted several modern day technologies that Bradbury had envisioned much earlier in his writing, such as the idea of banking ATMs and earbuds and Bluetooth headsets from Fahrenheit 451, and the concepts of artificial intelligence within I Sing the Body Electric.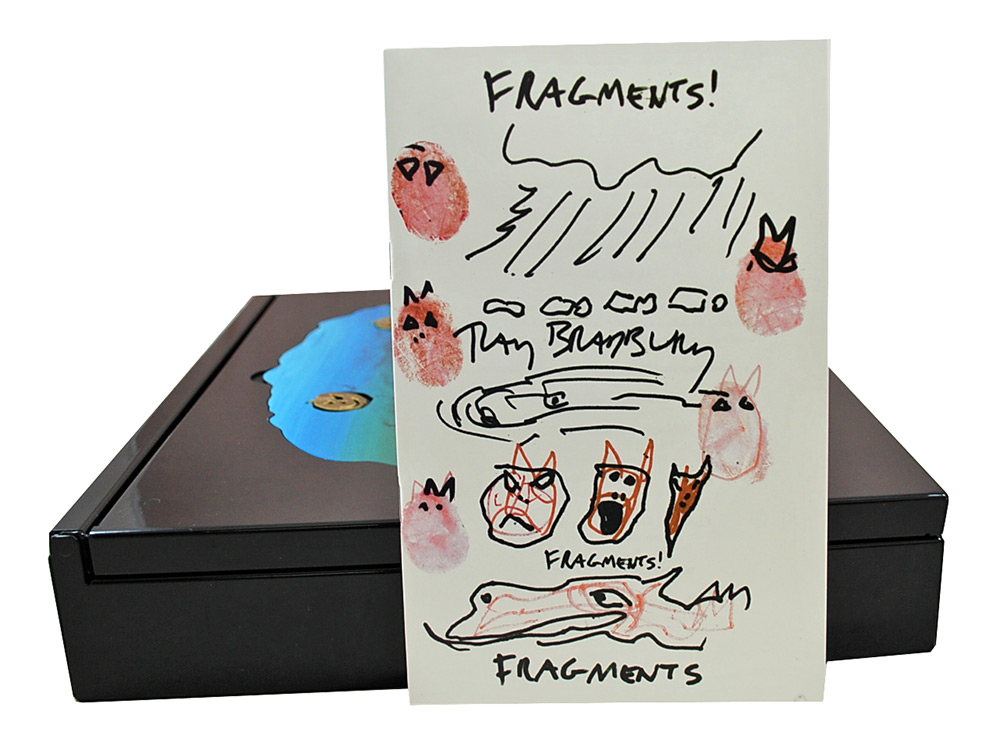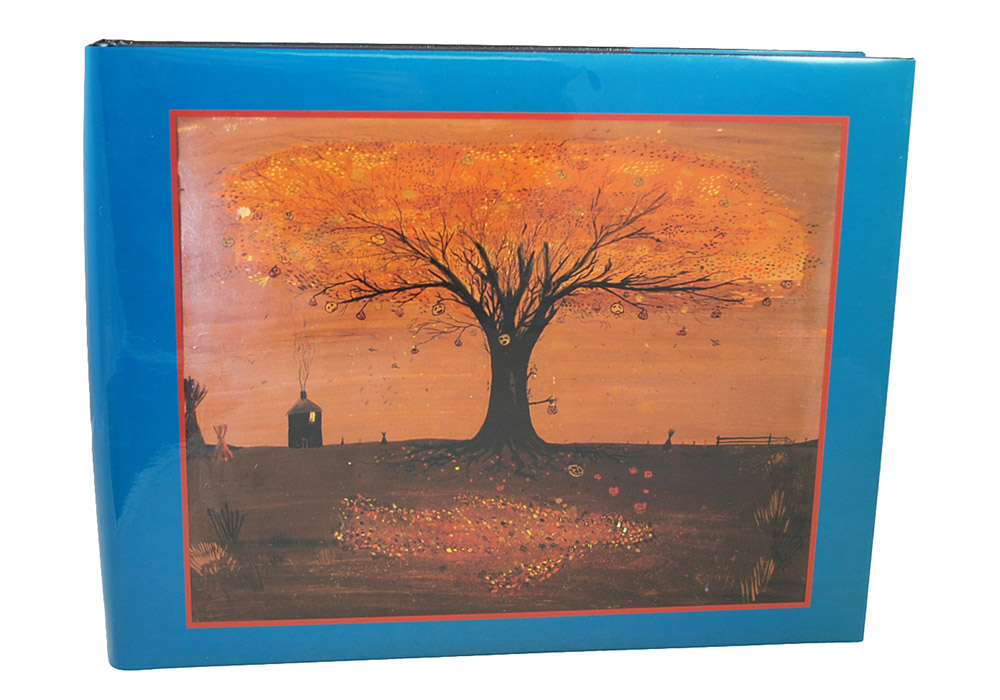 Features
Lettered signed limited edition, 52 signed tray-cased copies, letter "HH."
VERY FINE GUARANTEED. A wonderful bright clean copy free of any markings, writings, or stamps. Sharp corners that have not been bumped. Unread book with square and tight binding. No bookplates attached or indication of any removed. Edges are free of any marks, spots, scratches, or blemishes. The dust-jacket is Very Fine with an archival acid-free Mylar sleeve.
Publisher:

Gauntlet Press 2005

Edition:

Signed Lettered Edition

Binding:

Leatherbound in metal case.

Illustrator:

Ray Bradbury, Joe Mugnaini

Dimensions:

9"x6"x1.5"

Signature Authenticity:

Lifetime Guarantee of Signature Authenticity. Personally signed by the author directly into the book. The autograph is not a facsimile, stamp, or auto-pen.